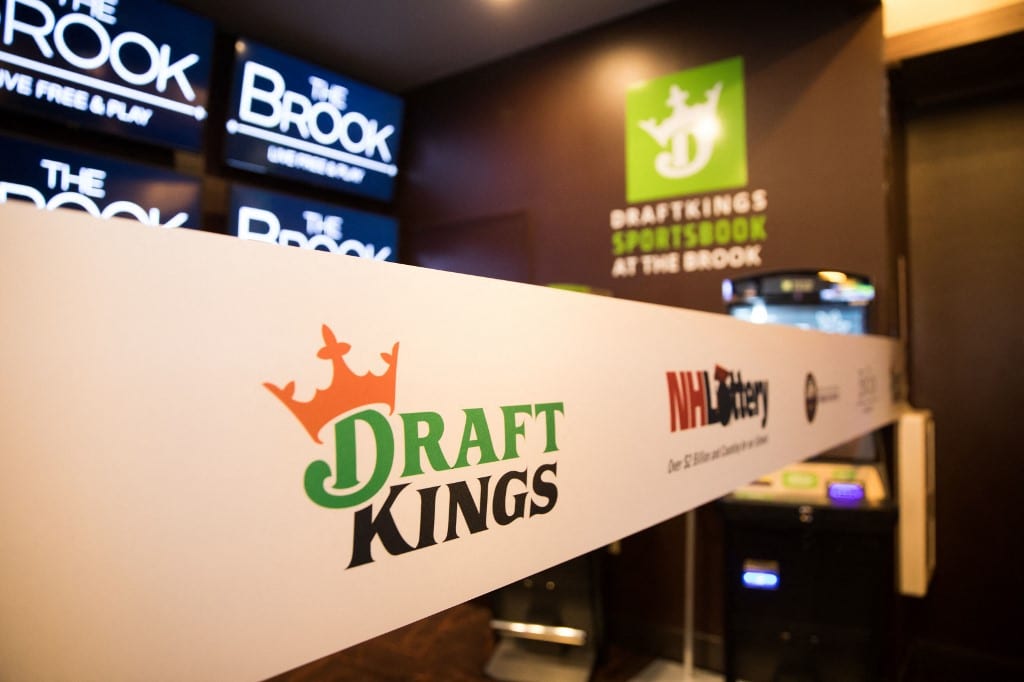 One of the nation's most popular online sportsbooks is closing in on a deal to build a retail sportsbook at the Maryland State Fairgrounds after that entity qualified for a retail sports wagering license last Thursday.
DraftKings Searching for a Retail Presence
DraftKings is one of a dozen live online sportsbooks in Maryland, with Bally's owning a license but not having yet launched, and has been seeking a retail presence to join the other 10 currently in operation in the Old Line State.
In anticipation of this, the Boston-based bookmaker struck a deal with the Maryland State Fair (MSF) in December 2020 to share the costs of renovating a section underneath the grandstand to create a sportsbook at the facility. Once completely renovated, DraftKings would run the sportsbook and staff it with its own equipment and employees.
Last Thursday, the MSF qualified for a retail sports betting license but qualified and approved are two different animals. On October 18th, the Sports Wagering Application Review Commission (SWARC) could approve a license but that would only be the first step because the state lottery would then also have to approve after evaluating the technical end of their business.
FanDuel, DraftKings' chief national competitor, already has two brick-and-mortar sportsbooks in Maryland while other national brands like Caesars Sportsbook and BetMGM also have a retail sports betting facility in the state.
Licenses Aplenty in Maryland
Although it would appear Maryland has more than enough online and retail sportsbooks with 12 and 10, respectively, the law provides for many, many more which means licenses are available but have not yet been claimed.
Maryland's current sports betting law allows for up to 60 digital and 47 retail sportsbooks which means there are a combined 84 licenses available if we consider Bally Bet has one in its pocket but is not currently live.
"There's a lot of dead spots, I guess I would say," Del. Jason Buckel said earlier this month, according to Maryland Matters. "There's very few on the Eastern Shore. For Montgomery County with 1.1 million people, there's one in all of Montgomery County. There's dead spots kind of all over the state."
Expansion vs. Consolidation
And although Buckel believes the state could do with even more sportsbooks, others are quick to disagree.
Maryland Lottery Director John Martin believes consolidation is more likely than expansion in a market that isn't even a year old. "If you do the quick math, that's 107 sportsbooks. That's a lot. The reality is we're nowhere near that now. That's just the reality of it. The numbers here are just not sustainable."
James Butler, assistant deputy director of the Maryland Lottery and Gaming Control Agency, also brought up the possibility of consolidation rather than expansion in the market. "I think SWARC (Sports Wagering Application Review Commission) is trying to see what the field is going to be like if there is going to be some mergers and acquisitions of the mobiles if some of the retails are still going to be up and running."