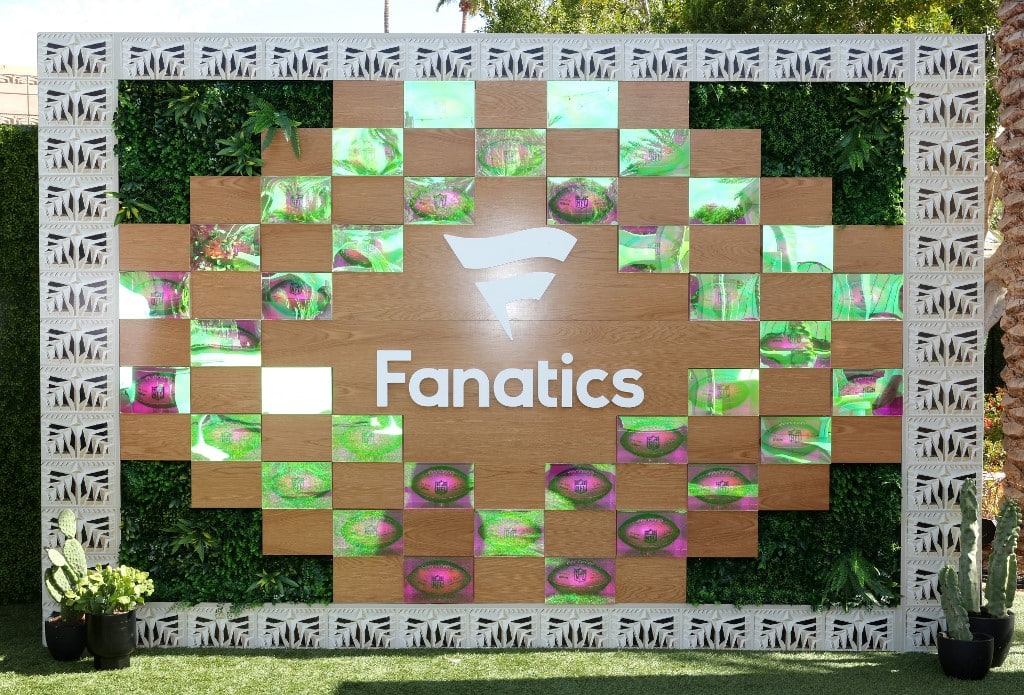 Fanatics will be booking action in a state near you soon enough, but its goal of being live in 12-15 states by the onset of the football season will likely come up just shy. Nevertheless, the company's aggressive approach will see them in many more states sooner than later.
Promises, Promises
Fanatics has a game plan, and it's hard not to be impressed with the synergy between its status as a sports merchandising giant and marketing its sportsbook to those millions of customers who have bought a cap, jersey, or any other assorted sports merch they sell in their retail stores.
They have coupled that inroad with the purchase of the U.S. assets of Australian bookmaker PointsBet, which will get them quick access into markets that they had not yet explored. The aggressive moves made by Fanatics' leadership have been intended to get their online gaming platforms in as many markets as possible.
Michael Rubin, Fanatics Founder and Chair, was interviewed several months ago and had scaled down his original projections of being in 15-20 states by football's 2023 season to a more reasonable 12-15 states. However, Fanatics just barely missed the mark as they will soon be live in 11 states with more on the horizon.
Fanatics is currently available in Maryland, Massachusetts, Ohio, and Tennessee. The seven markets currently under the PointsBet brand will be rebranded to "PointsBet, a Fanatics experience" until the company receives regulatory approval to exclusively use the Fanatics name. Those states under the PointsBet/Fanatics brand are Colorado, Iowa, Kansas, New Jersey, Pennsylvania, Virginia, and West Virginia.
The Long Game
Michael Rubin outlined his plans for Fanatics in the U.S. market, and he is taking a long-term approach. When interviewed at the CAA World Congress of Sports in April, the Fanatics founder was asked about media rights and a host of other issues facing the company.
Rubin expressed a desire to sit back and learn before buying more businesses. A five to 10-year approach aligns with how Rubin is looking at his company's place in a fiercely competitive industry.
"Do we believe media makes sense long-term? Yes," Rubin said. "Do I think live sports is intimidating? I do. So, I want to watch it and learn about it for years to come."
Rubin commented on Fanatics' deal to replace Adidas as the NHL's outfitter for on-ice uniforms and authentic team jerseys at the retail level. Rubin commented, "This was a great opportunity for us in a particular sport that was important to us and maybe less important to some of the big footwear brands."
As far as Fanatics' late arrival to the domestic sports betting industry, Chief Executive Officer of Fanatics Betting and Gaming, Matt King said, "We are excited about what we are building at Fanatics Betting and Gaming and this acquisition accelerates our plans. We have a ten-year plan that focuses on the customer and not market share. We are going to acquire customers efficiently, allowing us to return savings to customers by investing in the customer experience at Fanatics Sportsbook and PointsBet, a Fanatics Experience."