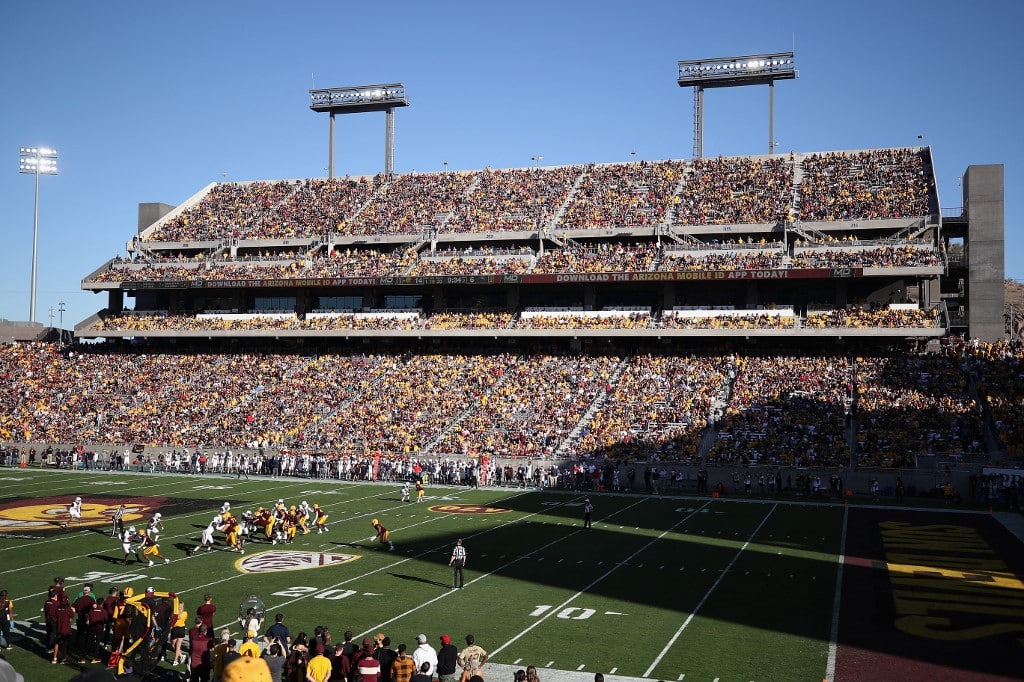 Despite the ongoing situation in Florida regarding the legality of sports betting, Hard Rock International will increase its footprint in the legal sports betting market via Arizona. The Navajo Nation in Arizona announced a deal with Hard Rock Digital to provide online sports betting locally. The Navajo Nation is one of ten tribes to receive a license in Arizona.
Hard Rock International Increases Footprint
While the situation in Florida appears to get more complicated with every passing day, Hard Rock International is moving on with the announcement that its brand will now be part of the Arizona sports betting market. With the money they've already invested in Florida coupled with the fact that they have two casinos in the state, Hard Rock International has a huge stake in what happens there.
In the meantime, it would seem like Arizona has gotten everything right in terms of how they've gone about legalizing and launching sports betting. Like Florida and most states in the country, a deal can't be done without tribal approval. It is literally the reason Florida can't make any headway; the Seminole Tribe would have a virtual monopoly with the way the current bill is written over there and that has led to several lawsuits both on the state and federal levels.
The deal they've struck in Arizona is with the Navajo Nation, one of 10 tribes that have been granted online sports betting licenses in the state. No need to worry about monopolies or lawsuits, instead, Hard Rock is entering a market with massive potential.
Arizona Market Has Huge Potential
In Arizona, all of the professional sports franchises currently have massive deals with sportsbook operators. What that means for sports betting fans is one of the most competitive markets in the country. That will bring better lines and great bonus opportunities among other things which is music to the ears of fans. So far, eight licenses have been awarded to professional sports organizations with another two available.
These licenses are awarded by the Arizona Department of Gaming and they still technically have to approve the Hard Rock Sportsbook for operation. That should be more of a formality than anything else considering Hard Rock Sportsbook already operates in New Jersey which is second in the country in overall handle as well as Iowa. They've also received temporary approval in Indiana as well.
It stands to reason that at some point, Florida will figure things out. Remember, the Hard Rock Casino in Tampa is not only the biggest casino in the state, it's one of the biggest in the world. It's an hour's drive from Disney in Orlando which makes it a fantastic destination.
Their other Florida casino, located in Hollywood, is less than an hour from downtown Miami. Whenever that happens, Hard Rock International will be ready to capitalize on their investment with the industry experience they continue to gain in the other markets they've gained access to across the country.
Players across the country that don't yet have access to legalized sports betting via mobile, can go to OddsTrader once this changes. OddsTrader currently offers betting odds comparison in Illinois, Colorado, New Jersey, Pennsylvania, Tennessee, Indiana, Michigan, Virginia, Iowa, and West Virginia.