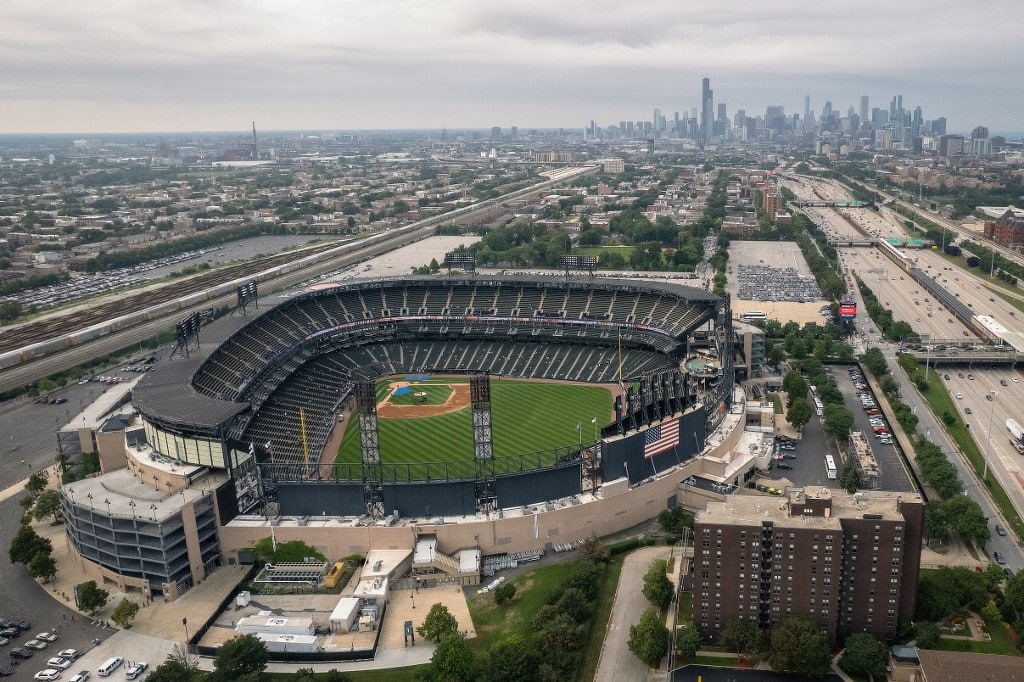 When legal sports betting launched in Illinois, it was always expected that it would go on to become one of the highest generators of sportsbook handle in the country. So far so good as the state has made huge strides with more good news as mobile betting platforms will be introduced which is sure to drive handle up even more.
Illinois Finishes Third in July Handle
Legal sports betting in Illinois launched over a year ago and in that time, they have definitely left their mark. In July, the state's sports betting handle was $369.1 million with revenue coming in at $37.6 million. These figures are according to the Illinois Gaming Board who also reported that the win rate was a record 10.19% for July. Although it is a lot less than last month's total ($476.5 million), that was the case across the county.
In terms of where they finished nationally, in July they were third just behind perennial leaders Nevada and new challengers to that crown since PASPA was passed, New Jersey. In fact, Illinois finished third in the country for the year and second in revenue so what we saw in July was no fluke. This momentum has been building slowly and there are things in the works that might be able to push Illinois' earning potential to another level.
Changes to Mobile Wagering Game Changer
At the moment, if you want to place a mobile wager in Illinois, you have to be within the vicinity of the licensed casino in question. As you can imagine, that is a huge inconvenience to most bettors. One only has to look at New York's lack of handle to see that the requirement is just not viable when it comes to maximizing profits. We just mentioned that New Jersey is second to Nevada in terms of the handle. Well, it is no coincidence that New Jersey also gets 80% of their wagers through mobile. Add that to the fact that New York does not allow mobile wagering and you get a better idea of their handle is so consistently high.
This is the reason why New York is currently scrambling to fix that issue so they can start competing on a national stage. The fact is, Illinois is lucky to not have a situation like New York where residents of their wealthiest city (Chicago) can't drive 10 miles or less in some cases and be in another state, make a bet and drive home.
Illinois Learned from Missed Opportunities
Even though Illinois doesn't have the Manhattan residents going to New Jersey problem so to speak, they used to before going live with legal sports betting. Prior to launching, they used to have to watch as millions of dollars in the handle would travel north to a casino in Indiana less than an hour from downtown Chicago. Since Indiana launched their legal sports betting long before Illinois did, Chicago residents would make the short trip, which included a free shuttle to and from downtown Chicago, to make their sports bets in Indiana. Players across the country that don't yet have access to legalized sports betting, can go to OddsTrader once this changes. OddsTrader currently offers betting odds comparison in Illinois, Colorado, New Jersey, Pennsylvania, Tennessee, Indiana, Michigan, Virginia, Iowa, and West Virginia.
With these new mobile-only licenses, Illinois could be poised to overtake New Jersey for second place which automatically means they will contend for the top spot sooner or later. New Jersey has beaten Nevada in terms of handle for a month on a few occasions, the first time in history where Nevada did not finish number one. At the moment, if you want to make a mobile wager in Illinois, you have to register in person at a casino in the state. The new mobile-only licenses, which come with massive fees to potential stakeholders, by the way, will eliminate the need for in-person registration.