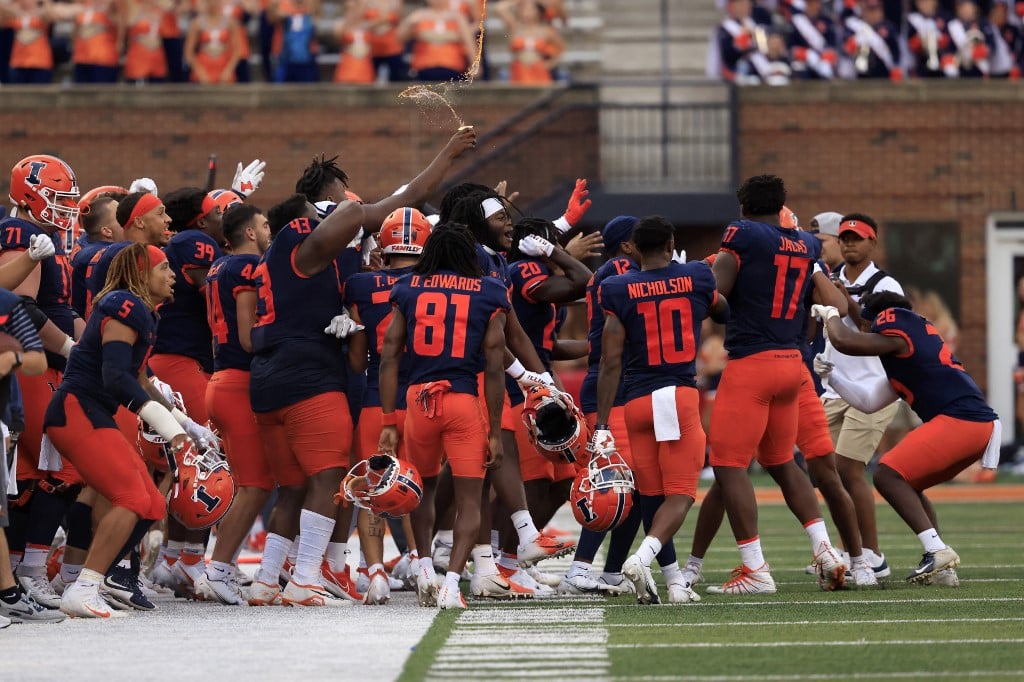 Since legalizing sports betting, Illinois has been one of the leaders in overall handle, and there's no sign of that slowing down either, with two big industry operators applying for licenses.
Both Hard Rock Sportsbook and Betfair want in on the action in Illinois.
Illinois One of Country's Top Markets
There have been over $14 billion in sports betting handle made since Illinois launched its market in March of 2020. In that short time, they've managed to account for almost 10% of the all-time handle since PASPA was struck down. This is all the more impressive when you consider they did not have mobile sports betting for the first year.
In the top 5 states in terms of handle, almost 80% comes from mobile wagering. Regarding where they rank, only New Jersey, Nevada, and Pennsylvania have contributed more.
Another example of how strong the Illinois market is can be seen in the distance between them (in 4th place) and Pennsylvania in third. They trail Pennsylvania by less than $2 billion despite launching over a year later and without mobile until recently.
Industry Heavyweights Want In
There are no signs that Illinois is going to slow down anytime soon. They seem firmly poised to remain in 4th place for some time. Even if they were to continue gaining ground on Pennsylvania, at the rate New York is going since legalizing mobile betting, they will end up passing both.
That said, expansion of the Illinois market isn't slowing down at all. Two of the biggest operators have applied in the last two weeks, which should be music to the ears of sports betting fans.
More competition in the market means access to better prices and more competitive bonuses.
Good Things Are Coming to Illinois
Last week, Betfair applied for a sports wagering license at the United Center. They also happen to be building a two-story lounge that would be the perfect place to house betting kiosks.
Of course, there's really no timeline as to when that might be. The Illinois gaming board has given no indication as to how long the vetting process would take and there's no guarantee that it gets approved on the first try either, considering there is no precedent.
In a sports-crazy town like Chicago, this would be a landmark event in the trajectory of legal sports betting in the US, since Chicago is one of the three biggest sports markets in the country. When other states see the type of returns they would be generating from sports betting at the United Center, that would put a ton of pressure on lawmakers in other states to follow suit.
Last month, Hard Rock Sportsbook applied for both a retail and mobile license in Illinois. That lineup is getting a lot longer by the day as several operators are keen to join the seven already I'm the market.
---
Players across the country that don't yet have access to legalized sports betting via mobile can go to OddsTrader once this changes. OddsTrader currently offers betting odds comparison in:
Illinois
Colorado
New Jersey
Pennsylvania
Tennessee
Indiana
Michigan
Virginia
Iowa
West Virginia
---