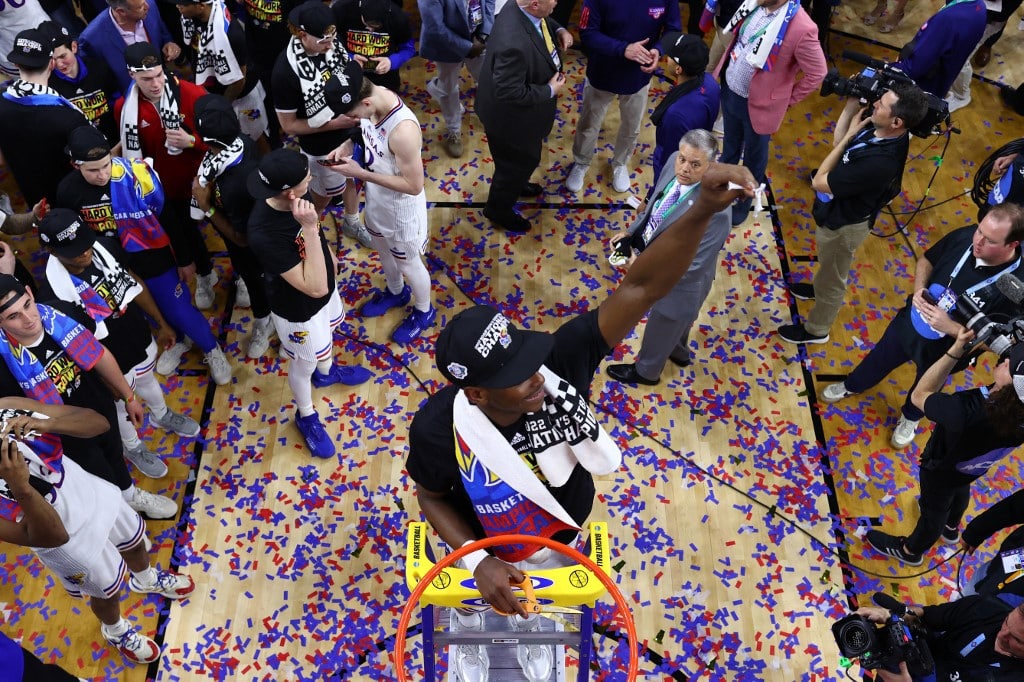 Legal sports betting will officially launch in Kansas with six mobile operators, as well as in-person betting at two locations.
With the NFL season beginning next week, Kansas is poised to maximize profits with most of the professional sports leagues set to begin, as well as college football, which just started.
A lot of traffic is expected in Kansas from their neighbors in Missouri. 
Kansas Set to Join the Legal Sports Betting Market 
It's hard to blame Gov. Laura Kelly for trying to use sports betting as a point in her favor when seeking re-election. It's a topic that received support from both sides of the aisle and it's an issue that is centered around something that most people in Kansas love: sports. College football kicks off this week, with the NFL getting set for action next Sunday. 
In the sports betting world, this is known as the high season, so Kansas is poised to maximize profits, which is music to the ears of lawmakers.
Kelly will use all of this good publicity to her advantage as she hopes to overcome the strong re-election challenge being presented by Republican Derek Schmidt. Sports wagering in Kansas is being operated by the Kansas Lottery. 
Geography Will Help Kansas Make More Money 
Boot Hill Casino in Dodge City Kansas is in a great spot to take advantage of Kansas' launch. They are located close to three states where sports betting isn't legal yet.
For example, when Texas and Oklahoma play, they will have big events centered around those games. With their casino being right on the border of both states, they stand to make big profits from just that one event, for example. 
With Colorado to their east, they are sure to get some sports betting fans making the trip over from there as well. Although sports betting is legal in Colorado, residents to the southeast of the state are closer to Boot Hill Casino than any of the ones in their home state.
Boot Hill is just one example of how Kansas will profit, but they also expect a ton of traffic from their neighbors in Missouri as well. 
The Key to Success
With mobile wagering available, as long as you are within state lines, you will be able to make a wager if you are 21 or older.
Under Kansas law, the four retail sportsbooks in the state can partner with up to three digital operators. As has been shown in every other state that has launched, the key to success is access to mobile wagering.
Kansas will have a ton of options, which means that sports betting fans there will have access to some of the most competitive lines in the country. It will be interesting to see how Kansas does after their first full money of operation. 
---
Players across the country that don't yet have access to legalized sports betting via mobile, can go to OddsTrader once this changes. OddsTrader currently offers betting odds comparisons in:
Illinois
Colorado
New Jersey
Pennsylvania
Tennessee
Indiana
Michigan
Virginia
Iowa
West Virginia
---