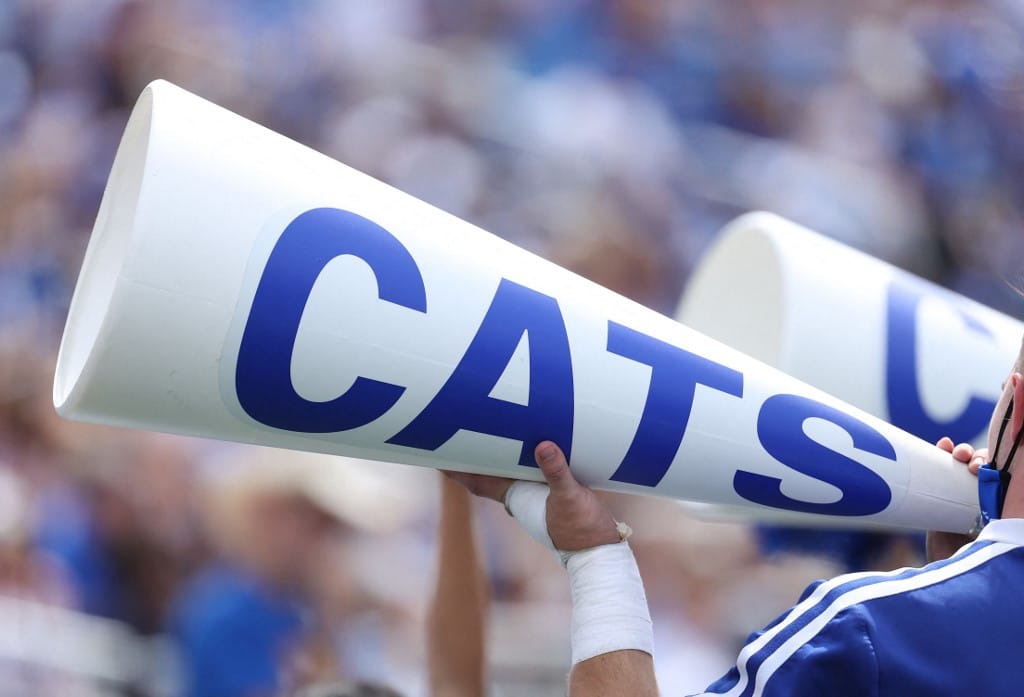 A minimum age of 18 to place a bet is not unheard of but it is unusual as only five other states besides Kentucky have adopted a lower age limit, but when online sportsbooks launch in Kentucky on September 28th, some books will abide by it while others will assert their right to maintain a 21 or older policy.
Younger Bettors Welcome Here
If you are 18 in Kentucky and want to make a bet on a horse race you will get no hassle from anyone. It's perfectly legal which is why when the sports betting legislation was being crafted, the 18-year-old minimum seemed to be a logical extension of the state's longstanding gambling tradition.
However, now that mobile sports betting is ready to arrive, some sportsbooks will adhere to the Bluegrass State's minimum age requirement while others have stipulated only those 21 and over will be able to play at their sports betting sites.
But Kentucky is not alone as Montana, New Hampshire, Rhode Island, Washington, DC, and Wyoming also allow 18-year-olds to place a bet.
Former state Rep. Adam Koenig, an architect of several previous sports betting bills in Kentucky that formed the foundation of the bill that was ultimately approved said, "You can bet in the lottery at 18. You can play bingo, everything else is 18. I don't understand what's special about 18.
"As best I can tell, almost everyone will keep it at 21 anyway. I'm a less government guy, I wouldn't make them do 18. If they want 18, they can. If you think there are 18-, 19-, 20-year-olds using offshore sportsbooks, it's all the same arguments to include legalizing the 18 to 21 cohort."
Yet, National Council on Problem Gambling executive director Keith Whyte had a different take on the minimum age requirement. "We're not saying DraftKings or bet365 are wrong. But operators who chose to stay at 21 are reducing the risks and concerns, and with that likely comes some internal company benefits."
Choosing Sides
DraftKings is the sole operator in New Hampshire which is one of the states that has an 18-year-old age minimum requirement. Therefore, it's unsurprising that the Boston-based bookmaker would follow Kentucky's sports betting law and allow 18-year-olds to wager with them.
"DraftKings is committed to following the age restrictions set forth by each individual jurisdiction," said Griffin Finan, DraftKings senior vice president and deputy general counsel.
UK-based Bet365 is another mobile operator that will allow 18-year-olds to bet with them while Churchill Downs, an iconic name in the horse racing industry, will maintain its 18-year-old minimum for sports betting at all six of their retail locations throughout the state, the same standard for their parimutuel betting.
However, most of the sportsbooks doing business in the Bluegrass State will impose a minimum betting age of 21 at their sites with those being BetMGM, Caesars Sportsbook, Circa Sports, Fanatics, and FanDuel.
The National Council on Problem Gambling has not reflexively condemned the younger minimum betting age but has taken a much more objective approach.
"Strictly in terms of problem gambling, the earlier they start, the more likely they are to have a problem," Whyte said.
"We know gambling literacy in the 18 to 24 group is the lowest of any age group. We also know 18 to 24 has the highest amounts of participation and the highest rates of substance use and abuse. There is a lot of risk-taking that clusters in that group.
"Delaying onset by even three years probably has a downstream effect." Nevertheless, despite that contention, Whyte has said research needs to be done and operators hold "all of the keys to confirming our suspicions or disproving that theory."