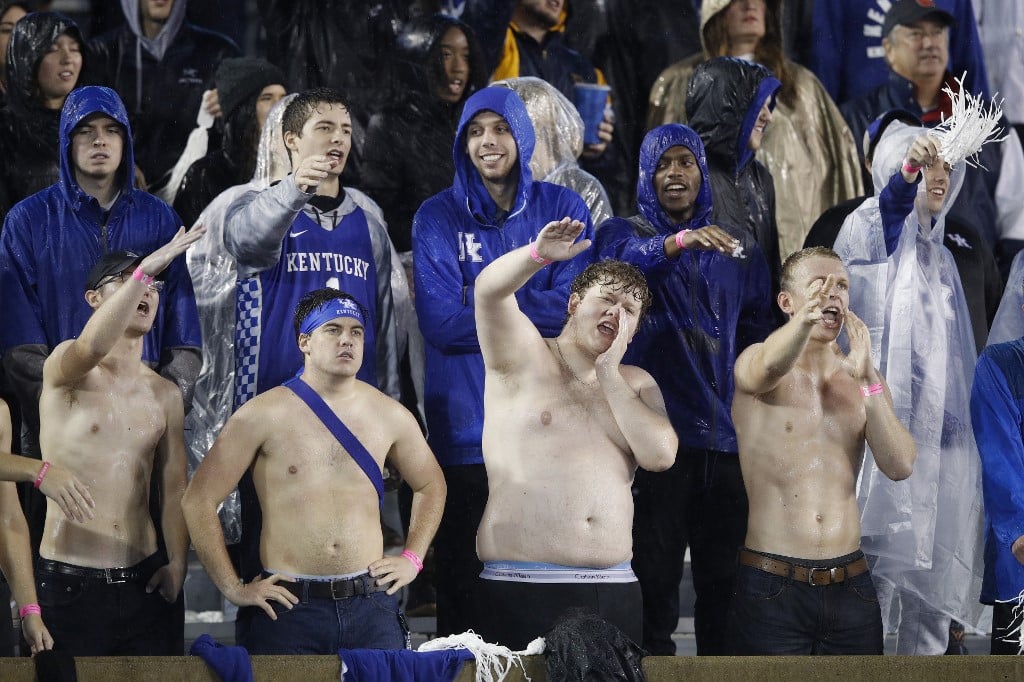 September 28th, 2023 will be remembered as the long-anticipated launch of mobile sports betting in Kentucky and two of the seven online platforms will allow 18-year-olds to place a wager while the remaining sportsbooks will adhere to the standard minimum age requirement of 21.
Kentucky Law States 18 Is Old Enough
If you are 18 and located within the state of Kentucky and want to make a bet on a horse race in the Bluegrass State it is perfectly legal as the legislature allows it. And nothing will change, at least according to state law, with the advent of sports betting which will make the Blue Grass State only the seventh U.S. jurisdiction allowing 18-year-olds to place a bet.
Those other jurisdictions include Montana, New Hampshire, Puerto Rico, Rhode Island, Washington, D.C., and Washington state, however, the latter has not passed a sports betting bill while Montana only allows digital sports betting on the premises of facilities that allow it.
Therefore, by default, Kentucky becomes the most populated state (4.5 million people) to allow 18-year-olds to wager but should Washington state pass a sports betting bill, they would be the largest at 7.7 million residents.
Yet, only DraftKings and Bet365 will allow the state's 18-year-olds to wager with their platforms while the other five – Barstool Sportsbook, BetMGM, Caesars Sportsbook, Fanatics Sportsbook, and FanDuel – have set the standard minimum age at 21, following the vast majority of other states that have legalized sports betting in the United States. Circa Sportsbook will launch later this year and has stated it will also allow 18-year-olds to bet with their platform.
Age Restrictions and Tech Challenges
Griffin Finan, DraftKings Senior Vice President, and Deputy General Counsel, wrote, "DraftKings is committed to following the age restrictions set forth by each individual jurisdiction."
Although it may appear as though the other sportsbooks are ethically opposed to 18-year-olds betting, it could have more to do with the technological obstacles it poses. Kentucky's neighboring states that allow digital sports betting are all 21 and over which could cause an issue with platforms serving those markets in addition to Kentucky.
"The problem that it comes down to for some people is making the switch in the KYC and tech stack," said consultant Brendan Bussmann, managing partner of B Global. "Everyone has built their tech around 21, and it's not just like two keystrokes to add '1-8.'"
Ohio's Not Happy
Northern Kentucky borders Ohio and the Buckeye State legislators are not keen on their neighbor allowing 18-year-olds to place sports bets. Naturally, those college-age kids could easily make the trek south to Kentucky to place a bet and immediately drive back home with their sports bets on their mobile devices.
Ohio's Casino Control Commission Executive Director Matt Schuler criticized the decision and said, "The age group that is most at risk of developing a gambling problem are males 18 to 35. The younger ones are most vulnerable as they're not at the age yet where they can thoroughly process the consequences of their actions. Not my opinion. Scientific fact."
But again, there is more to it than morality or ethics as Ohio is fully aware that it will likely lose a chunk of its customer base which previously migrated from the Blue Grass State to Ohio to make a bet. But now those Kentuckians will be happy to stay put in the comfort of their own homes to place a wager and not have to cross state lines to do so.
Rebutting Schuler's assertion that 18 will lead to more problem gambling, B Global's Bussmann stated, "I think the regulator in Ohio needs to worry about regulating Ohio and not a neighboring state. Just because you're a certain age does not mean you're going to become an addict over one thing or another, whether that be gaming, alcohol, food, or any other addiction that's out there."