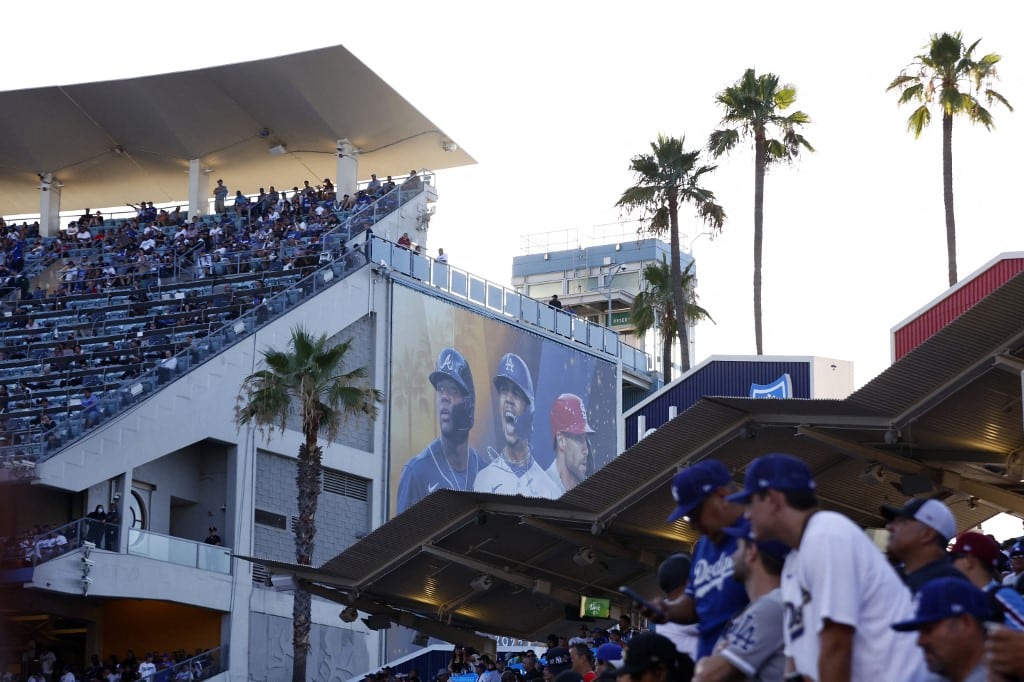 A series of ads attacking each other from both sides of the Prop 27 debate in California has made a contentious situation even worse.
It started with a tribe-sponsored commercial that amounted to a thirty-second attack directed at opponents of Prop 27.
Sportsbook operators have returned fire with their own attack ad that has only added fuel to the fire.
Understanding Who Is On What Side
The entire conversation surrounding legalizing sports betting in California is going to be contentious regardless of what side you support. In one corner we have sportsbook operators and in the other, we have the tribes. The thing is, it isn't that simple because there are 109 federally registered tribes in California with 69 tribal casinos.
Some of the smaller tribes like the Big Valley Band of Pomo Indians are actually backing Prop 27 which would see outside operators be allowed to enter the market in California. Prop 27 is an initiative that would allow mobile wagering in California for commercial vendors.
It is said although this bill does have tribal backing, approximately half of the tribes in the state are opposed. The Pechanga Band of Mission Indians is one of the most powerful tribes in the state and they are very much against Prop 27.
Ads Attacking Each Other the Latest Chapter
A few days ago, the tribes who are backing Prop 26, launched an attack ad that basically called outside operators liars for insinuating that Prop 27 benefitted the tribes. That accusation isn't wrong but the way they went about presenting their case was very aggressive. So in turn, sportsbook operators came out with a commercial of their own.
As one would imagine, the commercial was quite disparaging to the big tribes backing Prop 27. It accused them among other things of trying to keep the money for themselves while also holding down the smaller tribes. That is a very strong accusation but again, it doesn't seem totally inaccurate either depending on what side of the fence you're standing on.
Issue Will Be Left Up to Voters in November
One of the things that is clearly not in the favor of the big tribes backing Prop 26 is mobile wagering. When the issue is left up to voters to decide on, the likelihood of them voting for something that favors tribal interests over their own makes Prop 26 look like the underdog. Another major reason for that is the backing that Prop 27 has from smaller tribes.
Although the bigger tribes in California do provide financial assistance to some nongaming tribes, in this specific case, the tribes backing Prop 26 (the aforementioned Big Valley Band of Pomo Indians as well as the Middletown Rancheria of Pomo Indians and the Santa Rosa Rancheria Tachi Yokut Tribe) do not receive any of that financial assistance.
This is where Prop 27 might actually have the advantage since the bill obligates sportsbook operators to partner with state Native American tribes. As far as voters are concerned, why should it make any difference to them? Also, if they had to choose which of the tribes should be involved in the legal sports betting market, it would be hard to imagine they'd be more sympathetic to the wealthy tribes.
Mobile wagering is the crucial detail in all of this. Prop 26 calls for all sports betting to occur at retail casinos and racetracks. Again, they are essentially asking voters to go against their own best interests. It is obviously more inconvenient to have to travel to a brick-and-mortar sportsbook to place your wager rather than doing it online. It seems like supporters of Prop 26 have a real uphill battle on their hands.