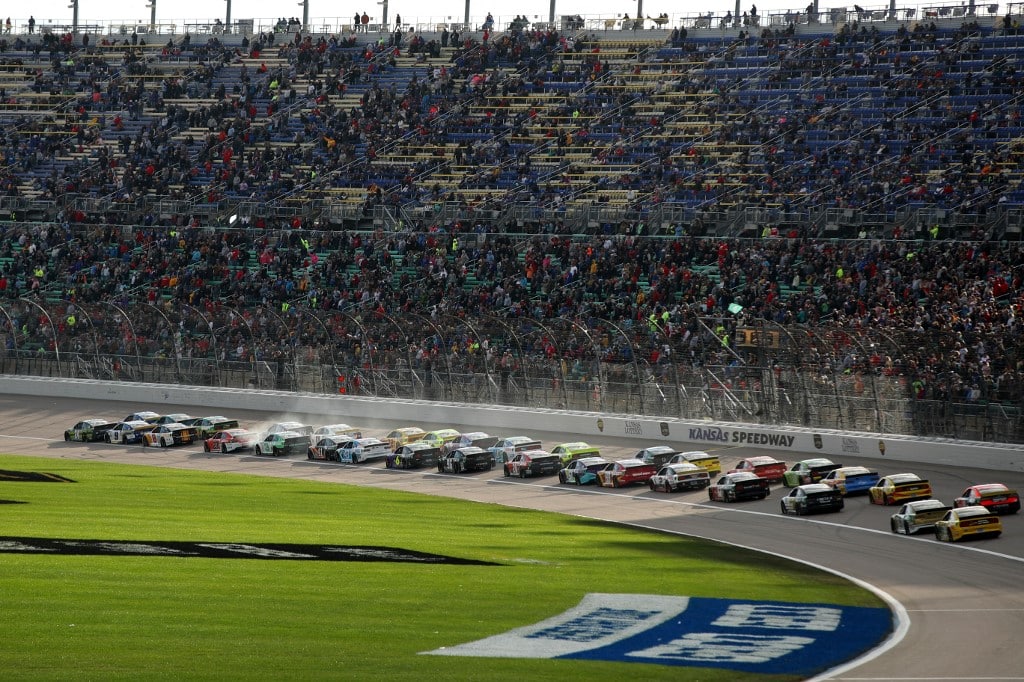 There is a bill in Kansas being discussed by the House committee that would legalize sports betting. The news gets even better because mobile wagering has been included which is great news for local sports betting fans. There is still a long way to go before legalization but this is an important first step in that process.
HB2740 Seeks to Legalize Mobile Sports Betting
It all starts with a conversation and then a bill that needs to be worked out by the House and then the Senate. That is usually the process of getting the conversation about legalizing sports gambling going in all of the states that have legalized it.
That is what we have going on right now in Kansas as H2740 seeks to legalize sports betting in the state. The good news for sports betting fans is that the bill includes a provision that would legalize mobile wagering statewide.
That is a very important point for most sports betting fans and operators alike. A market without mobile wagering is a market that has no chance of reaching its full potential. What that means for lawmakers is less taxable revenue which is their end goal.
For sports betting fans, it means they can bet legally without any hassle. All of the states that have launched without the availability of mobile wagering have suffered the consequences.
The reason for that is that in-person wagering can be inconvenient on so many levels. Having to physically go anywhere instead of pulling out your phone to complete the same task is hardly an ideal situation. Also, most states that don't have mobile wagering require an in-person registration process.
The entire thing seems completely outdated. Kansas isn't close to legalization yet but at least they've learned from the mistakes made by other states.
What Happens Next for HB2740?
There are a few more components to the bill other than the legalization of sports gambling. Historical horse racing (HHR) would also be legalized. These are historical horse races that consumers can bet on via a virtual terminal.
This type of wagering is essentially the same concept as betting on a sport except for the fact that the race in question isn't live. Under HB2740, the state lottery would be the operator and manager of all sports betting in Kansas. As such, they would be allowed to have their own platform as well.
The bill allows for a total of 12 digital platforms but these entities must be tethered to the four commercial casinos in Kansas.
One important note is that wagering on college sports is included in the bill. There was no specific language prohibiting bets on in-state schools but if you understand the sporting landscape of Kansas, that wouldn't make any sense.
There are no professional franchises in Kansas so the in-state schools would be the money makers. Kansas basketball is an institution and the Jayhawks represent the closest thing to a professional team in the state. Add Kansas State to that mix and you realize that it would be very unprofitable to not include college sports in this bill.
Players in Kansas and across the country that don't yet have access to legalized sports betting via mobile, can go to OddsTrader once this changes. OddsTrader currently offers betting odds comparison in Illinois, Colorado, New Jersey, Pennsylvania, Tennessee, Indiana, Michigan, Virginia, Iowa, and West Virginia.