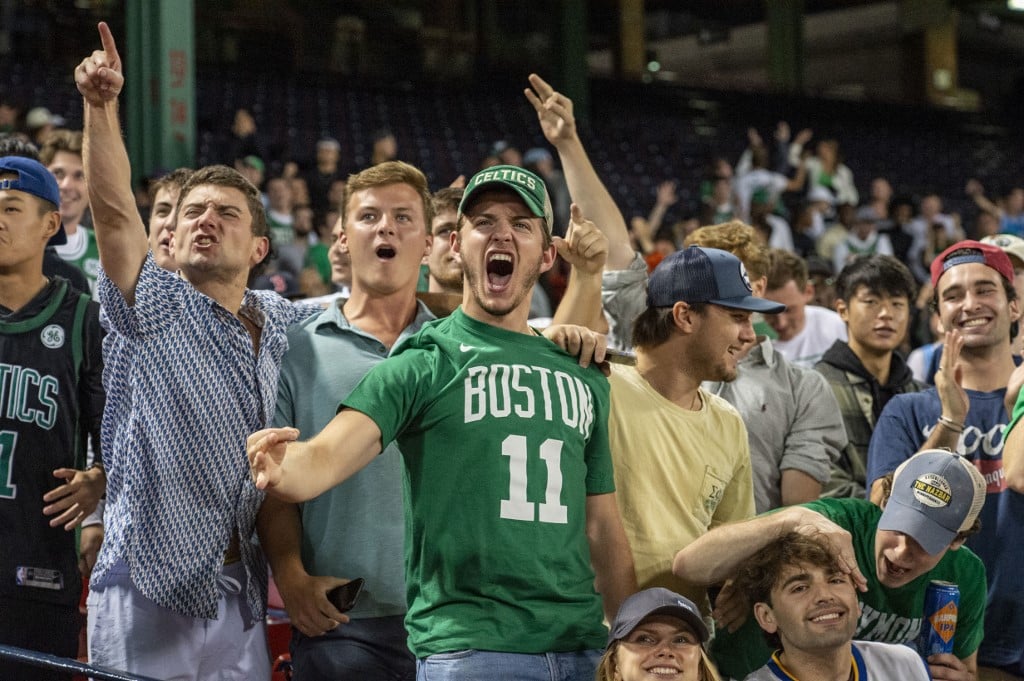 The biggest state in New England is finally joining the legal sports betting market when it was announced that Massachusetts lawmakers had come to an agreement.
In a decision that seems long overdue to most sports betting fans in the region, sports betting legislation finally got the support it needed.
Sports Betting Conference Committee Reaches Agreement
An agreement was reached by the Sports Betting Conference Committee on legislation to legalize sports betting in Massachusetts. House Speaker Ron Mariano sent out a tweet making the announcement which was music to the ears of local sports betting fans.
With the financial power that Massachusetts has, they should be one of the leaders nationally in terms of handle once they do finally launch.
There's a long way to go before they get to that point but we do have some details of the agreement from Mariano's tweet. It appears that wagering on both professional and collegiate sports will be allowed which is a big deal locally. Massachusetts is eighth in the country in terms of number of universities so the inclusion of college sports is sure to help maximize the market's potential.
Massachusetts Bill Has Been Years in the Making
Representative Jerry Parisella has been one of the individuals working on the bill for a few years and was very happy that an agreement was finally reached. He mentioned that people are already betting anyway so the state might as well get them doing it legally so that there are taxable dollars. He also mentioned the incredible economic opportunity his home state has with their renowned passion for sports on all levels.
Parisella gave additional details about the agreement by saying that casinos and race tracks will get retail licenses. There will be an additional 15 mobile applications which mean mobile betting will also be available in the market. As we've seen time and again with other markets that have launched already, mobile betting is a crucial component of maximizing your market's overall potential.
Each license holder would have to pay a $5 million fee and licenses would have to be renewed every five years. With 15 mobile plus retail licenses, that is tens of millions of dollars every few years in fees alone. The size of these licensing fees is also a clear indication of the financial potential of the market in Massachusetts. There will be no shortage of suitors as the biggest names in the industry will surely be vying for their piece of the pie.
Local Pressure: A Factor in Massachusetts Decision to Legalize
New England already had several states that had already legalized and others that have launched their legal sports betting markets. Massachusetts lawmakers had to sit back and watch as money was leaving theirs while Rhode Island, New Hampshire, and Connecticut took advantage.
This news is a bit of a surprise considering a few weeks ago, the Senate and the House did not seem like they were aligned on the topic.
We aren't sure exactly what happened between then and now and it doesn't really matter much. The outcome is in the best interest of sports bettors in Massachusetts who will now be able to bet legally on their favorite team. Before it can become law, the bill will have to be signed by Governor Charlie Baker although it is said that it should be a formality.
When Will OddsTrader Be in Massachusetts?
Players across the country that don't yet have access to legalized sports betting via mobile, can go to OddsTrader once this changes.
OddsTrader currently offers betting odds comparison in:
Illinois
Colorado
New Jersey
Pennsylvania
Tennessee
Indiana
Michigan
Virginia
Iowa
West Virginia.