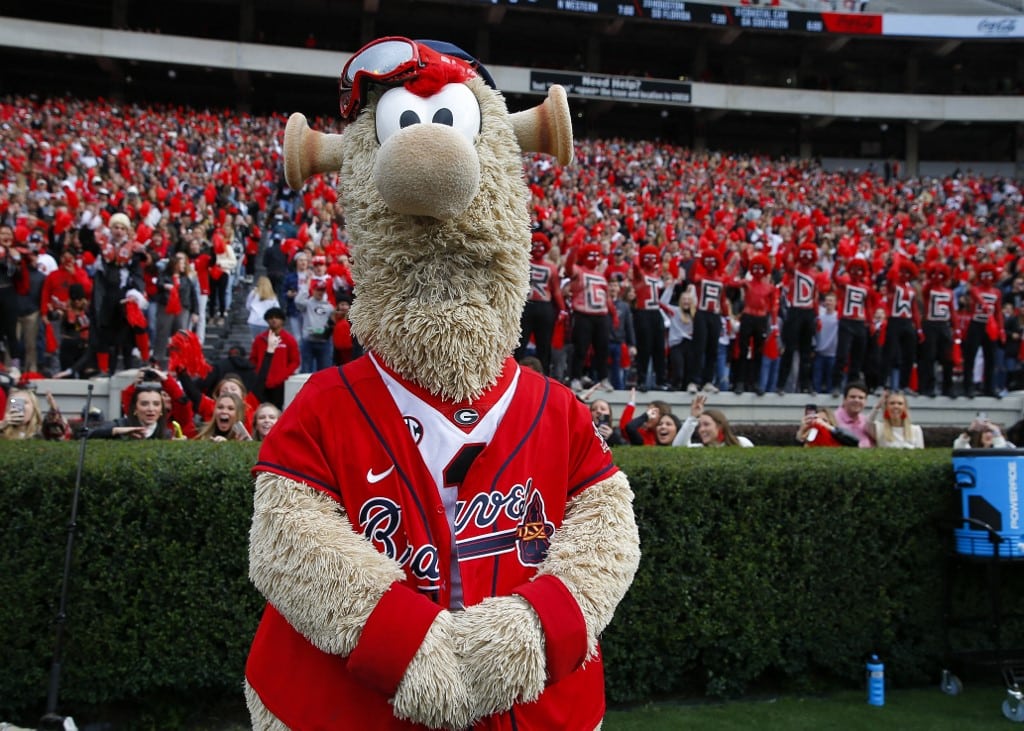 The Georgia legislative session for 2022 closed without the legalization of sports betting. That is bad news for local sports betting fans who had hoped that this would be their year.
Instead, it's back to the drawing board for lawmakers and operators alike who will need to make revisions before they achieve their ultimate goal
Legal Sports Betting May Take Years
A push to legalize sports betting led by Rep. Ron Stephens did not get the support it needed. As a result, the 2022 Georgia legislative session ended on Monday with lawmakers unable to come to an agreement over legal sports betting.
This isn't the first time Stephens has attempted to legalize sports betting in Georgia so he is fully aware of how difficult a process it is.
He was not alone in his disappointment as he had the support of the local professional teams in the state as well.
Stephens believed that the best path to legal sports betting would be through a constitutional amendment that would have put the question on the November ballot.
Instead, voters in Georgia will not get a chance to have their say. The bill, SR 135 which sought to make the amendment was instead gutted and replaced with a bill related to taxes on timber.
The news actually gets worse because if those in favor of legalization go about it via an amendment, the earliest they would see that appear on a ballot would be November of 2024.
That means that legalization couldn't happen until at least 2025 which is obviously not what local sports betting fans want to hear.
There is another way to get something done in 2023 but it would mean abandoning the ballot measure which for Stephens and company would mean starting from scratch.
Local Franchises Express Disappointment
The Atlanta Braves, Falcons, Hawks and Atlanta FC of the MLS were all hoping that legal sports betting would come to their home state.
They have been making a push for the last few years to get things going. With more than 30 states have legalized, the owners of these franchises decided to band together so that they might be able to benefit themselves.
It was not to be and by the looks of things, legal sports betting will not be coming to any of their arenas anytime soon if at all.
There are only five states that have deals with local franchises so the chances that we're going to happen for Georgia were slim to none.
Not to say that the local franchises even had that in mind. Atlanta Braves CEO Derek Schiller expressed his disappointment by saying that his team as well as others in the state would be operating at a disadvantage.
He argues that legal sports betting will organically increase interest in the respective sports. That's not wishful thinking either as it has been proven that sports betting does increase fan engagement in several ways.
One example of that would be the ability to make a live bet. In most cases, fans would leave early during a blowout.
The opportunity to still make a live bet in that situation would give fans a reason to stick around.
Then there's all of the sponsorship money that these teams are missing out on which is where the majority of Schiller's disappointment stems from.
Players in Georgia and across the country that don't yet have access to legalized sports betting via mobile can go to OddsTrader once this changes.
OddsTrader currently offers betting odds comparison in Illinois, Colorado, New Jersey, Pennsylvania, Tennessee, Indiana, Michigan, Virginia, Iowa, and West Virginia.