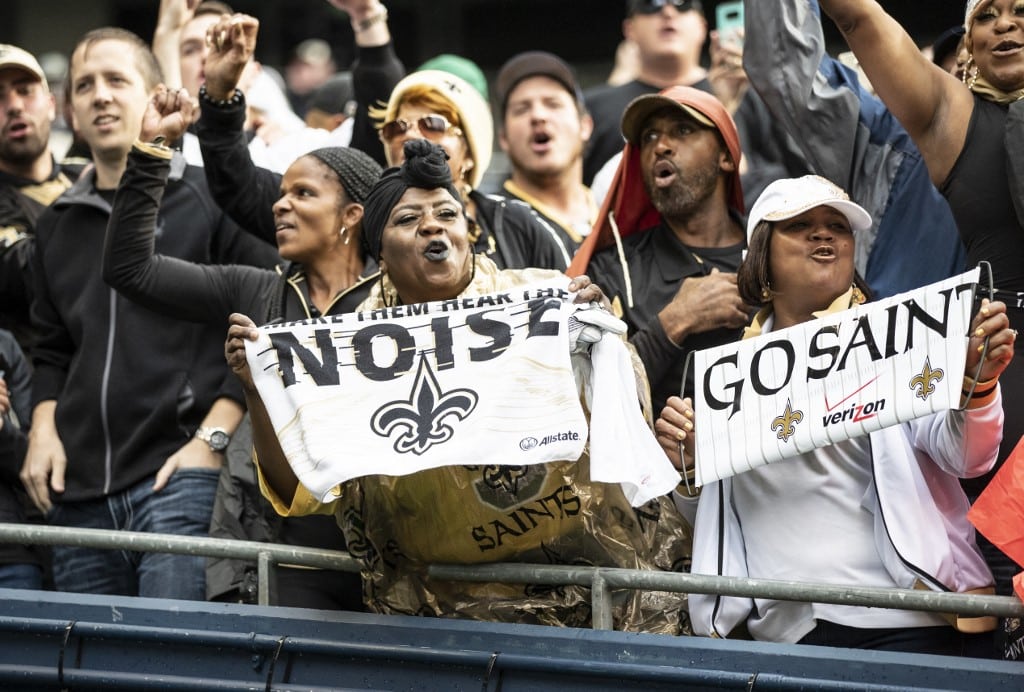 The process of legalization and then launch is no simple matter and in the case of Louisiana and Kentucky, we've seen examples of how the process can look from both extremes.
In Louisiana's case, they had their first full month of revenue after launching. Kentucky for their part looks like they want to try again but that will be tougher than it sounds.
Louisiana Has Solid Opening Month
Legal sports betting has launched in Louisiana and the first month of handle looks strong. As per the Louisiana Gaming Control Board (LGCB), the state had $27.6 million in handle. That handle was generated by eight retail locations.
While we do not have a breakdown of what all eight locations contributed, we did get some feedback for Harrah's New Orleans, Boomtown New Orleans, L'Auberge Rouge and Horseshoe Bossier City. The other four casinos that were not mentioned did not have a full month of taking wagers like the aforementioned sportsbooks.
READ MORE: Caesars Sportsbook Becomes Official Partner of LSU Athletics
Of the reported handle, approximately $5.7 million of that is net revenue. That represents a hold of 20.6% which is very strong. The state has a tax rate of 10% of that revenue, 25% of which goes to early education funding. That means everyone came out a winner in Louisiana's first official month of legal sports betting.
The good news doesn't end there with a recent announcement from Ronnie Johns who is the chairman of the LGCB. As per Johns' comments, the LGCB is targeting a mobile launch for January 15th which is just over a month away. That date is tentative however until the Louisiana State Police give confirmation. In Louisiana, the state police are responsible for the approval process for operators.
Kentucky Trying to Get Things in Order
The writing is on the wall regionally for the state of Kentucky; get organized in order to legalize sports betting in your state or watch the money cross state borders.
With the news that Ohio is closer than ever to legalizing, Kentucky will be practically surrounded by states where sports betting is legal. You would think that alone is enough motivation for the "Bluegrass" state to get going. You would be very wrong about that.
Opposition to legal sports betting in Kentucky is a lot more complicated than potential lost revenue to other states. In fact, the strongest in state opposition could care less about how much money leaves the state for something they believe is wrong.
Most of the fiercest opposition in Kentucky comes from those that are worried that gambling is immoral. When that's your argument, dollars and cents don't hold nearly as much weight. In order to understand how that relates to sports gambling and the politicians that are in favor of it, you need to realize one thing; Republicans have controlled the Senate in Kentucky since 2000.
READ MORE: Legal Sports Betting About to Take off in the Midwest
If being opposed to legalization keeps the status quo, you better believe that things will not be changing anytime soon.
There is one Republican who is in favor of the legalization of sports betting and his name is Adam Koenig. He has said that he intends to sponsor another sports-betting bill during Kentucky's legislative session that will run from January 4-April 14th.
Players in Kentucky and across the country that don't yet have access to legalized sports betting via mobile can go to OddsTrader once this changes.
Odds Trader currently offers betting odds comparison in Illinois, Colorado, New Jersey, Pennsylvania, Tennessee, Indiana, Michigan, Virginia, Iowa and West Virginia.