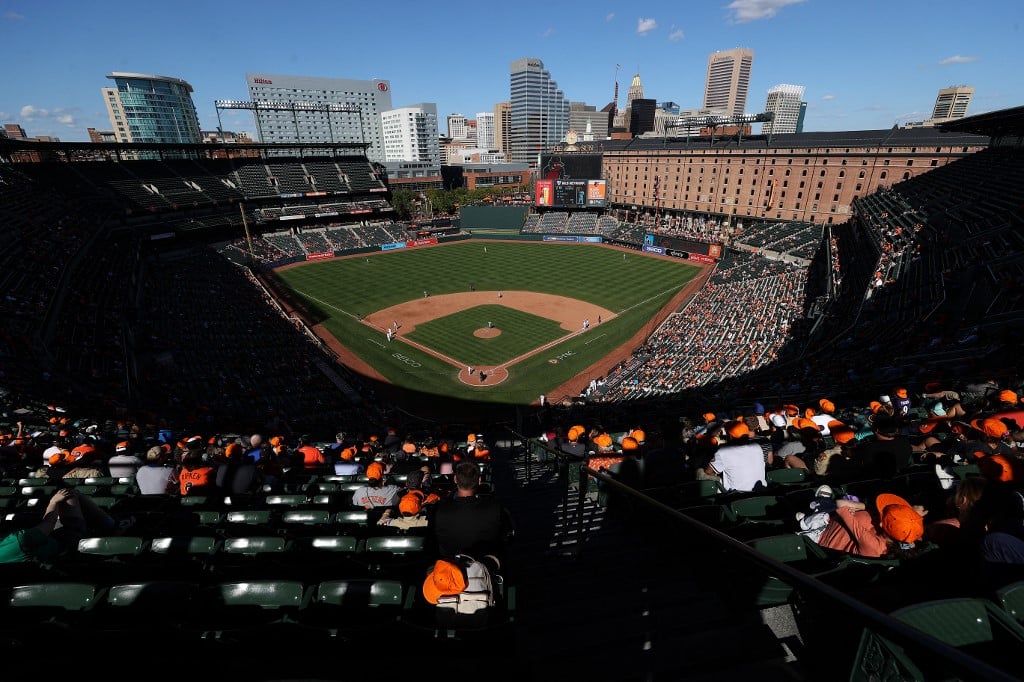 According to the Maryland Lottery and Gaming Control Agency, bettors in Maryland wagered $16.5 million in December. That is a very good return considering legal sports betting didn't launch in Maryland until December 9th. These early numbers are quite modest compared to what is expected once mobile wagering launches as well.
Maryland Posts Healthy Opening Numbers
At the moment, if you want to make a legal sports bet in Maryland, you are limited to five retail sportsbooks. With that in mind, the opening numbers being reported by the Maryland Lottery and Gaming Control Agency (MLGCA) are very encouraging.
Legal sports betting got underway in Maryland on December 9th at MGM National Harbor, one of the five retail sportsbooks able to take wagers. The other four retail sportsbooks opened throughout the course of December.
The sportsbooks posted a 19.2% hold which accounted for nearly #3.2 million. Based on the 15% tax rate, the state of Maryland was able to collect $469, 297. That tax money is designated to the Blueprint for Maryland's Future Fund. There is a lot more to come from the market in Maryland with 17 retail licenses allocated as part of the legislation governing sports betting.
Online Wagering Will Make All the Difference
There are three off-track betting facilities in Maryland that have recently received regulatory approval to start taking legal sports wagers. They will add to the five brick-and-mortar sportsbooks currently in operation.
The truth is until mobile sports betting launches, we won't truly know Maryland's full potential in terms of the handle. The truth is while the early numbers are a good sign, that's within the context of the soft launch. Most of the top states in terms of handle get over 80% of their handle from mobile wagering.
So as long as Maryland sports betting fans have to travel in person to make bets, they won't come close to maximizing their potential. The good news is that mobile wagering has already been given the green light although a launch date has yet to be determined.
The good news here is that Maryland should have one of the most competitive markets in the country. In total, lawmakers have allowed 60 online sportsbook licenses to be issued as well as 47 permits for brick and mortar sportsbooks.
There is also a provision that would allow retail sportsbooks to also apply for online permits as well. It would be done through a separate process but what it shows is a very competitive market on the way. The real winners in this instance are the sports bettors who should benefit from very competitive lines. There will be a ton of betting opportunities with all of the sports teams in the surrounding area so we should expect 2022 to be a big year for the Maryland sports betting market.
Players across the country that don't yet have access to legalized sports betting via mobile, can go to OddsTrader once this changes. OddsTrader currently offers betting odds comparison in Illinois, Colorado, New Jersey, Pennsylvania, Tennessee, Indiana, Michigan, Virginia, Iowa, and West Virginia.