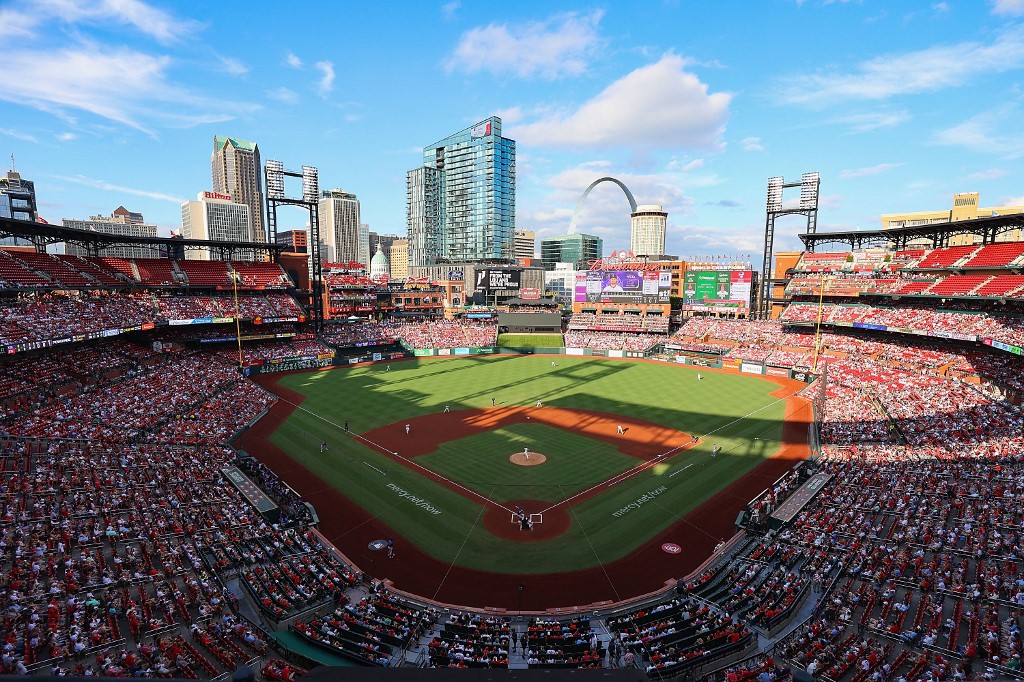 Sports betting sponsorships have become big business for professional sports franchises but only for those located in states that have launched online sports betting. Yet, for those franchises located in a state like Missouri where sports betting has yet to be approved, this revenue stream remains untapped and the owners are not happy about it.
Political Gridlock
A coalition of professional sports teams in Missouri including the St. Louis Cardinals, the St. Louis Blues, the Kansas City Chiefs, the Kansas City Royals, and the Kansas City Current have filed paperwork with the Missouri Secretary of State's office trying to get a ballot question in for 2024. If the bill passes, sports betting could be legalized in the Show Me State by 2025.
Sports betting has been in abeyance in Missouri for several years because one legislator is mucking up the works. Senator Denny Hoskins wants any sports betting bill tied to the regulation of video lottery terminals (VLTs), the so-called "gray machines" because they currently fall somewhere between legal and illegal in the Show Me State.
Hoskins insists he is not against sports betting in the state but he also knows that the best chance of his pet project – regulating and taxing VLTs – being approved by his fellow lawmakers depends on him remaining intractable on their pet project – online sports betting. Quid pro quo. Scratch my back and I'll gladly scratch yours.
Controversy Over VLTs
But so far, no good, as many of the legislators are loyal to the casinos in the state that are vehemently against regulating the gray machines as it will allow truck stops, barrooms, and anywhere else where VLTs are found to ostensibly compete as mini-casinos.
The VLTS are virtually identical to slot machines but there is allegedly some "skill" involved which is why they are not technically illegal, as they skirt the letter of the law by not being a game of chance – like a slot machine. However, they are not regulated and taxed by a government agency which muddies the waters, vis a vis, their legality.
Robert Linnehan of XLMedia, who covers sports betting regulations across the nation, said, "They get shot out of a cannon at the start of each session, and they look like they're making a lot of progress," Linnehan said. "And then the issue of VLTs come up and everything gets bogged down."
"Obviously the sports teams believe they're two separate issues. Many lawmakers believe they're two separate issues. But several other key lawmakers in the state believe they should all be legalized," Linnehan added.
Let the Voters Decide
Meanwhile, this gridlock has been irking executives of the professional franchises in the state as they have been patiently waiting for Missouri lawmakers to approve a sports betting bill. However, that has yet to materialize and residents continue to flee across state lines to make a legal bet and put money in the tax coffers of neighboring states.
And not only are Missouri sports bettors miffed by the inaction but the owners of the franchises that stand to make millions from allowing the likes of DraftKings, FanDuel, Caesars Sportsbook, et al, lining up to advertise in their venues and use their brand in their marketing promotions are becoming frustrated by the lack of movement in the legislature.
St. Louis Cardinals President Bill Dewitt III believes the voters should decide and said, "You know, we just keep hitting that wall in the Senate in Missouri where it's really one senator – Denny Hoskins – who would rather expand slot machines throughout the truck stops in Missouri as his primary issue and wants to attach to our issue, because it's a winning one, despite his issue that we're agnostic about and we're reaching this same conclusion every year."
---