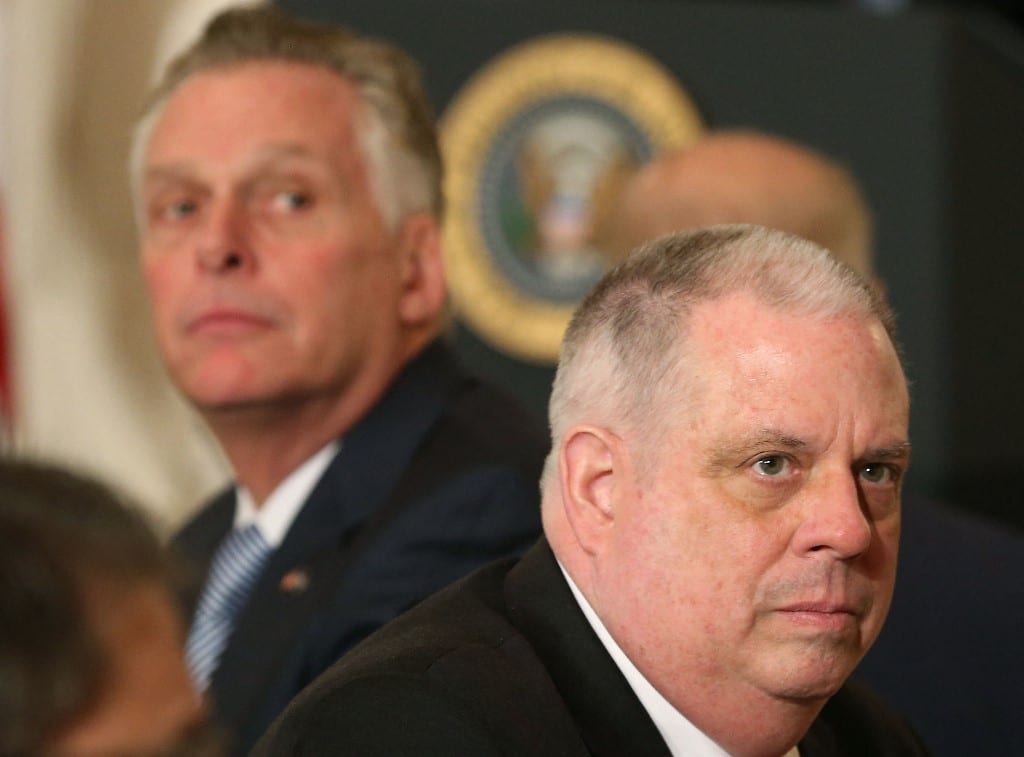 The delay in launching mobile sports betting in Maryland has a lot of local sports betting fans and lawmakers frustrated.
Now, state Gov. Larry Hogan has voiced his own frustrations at how long this process is taking. He has seen what mobile betting has done for other states that have legalized it and want Maryland to get in on the action.
Mobile Betting in Maryland Isn't Close to Being Reality
Sports betting was officially legalized in Maryland in November of 2020. It was officially signed into law over a year ago in May of 2021.
Since then, mobile wagering has yet to launch into the Maryland market. Most of the blame for that has been aimed at the Sports Wagering Application Review Commission (SWARC).
Maryland's Governor's Frustration
Count Gov. Larry Hogan among those that are frustrated with the lack of progress on this front. He recently sent a letter to the commission before their upcoming June meeting.
In the letter, he urges SWAC to "act immediately" in order for mobile wagering to launch in time for the upcoming NFL season.
In the sports betting industry, that is known as the beginning of "high season" with most of the major sports leagues in North America as well as European soccer leagues kicking off their season around the same time.
Beginning of the High Season
That target seems optimistic to put it politely considering the way SWARC has been dragging its feet. If you ask anyone involved, it is not clear why this process is taking too long.
What is clear is that until they get their act together, Maryland will not be able to maximize the full potential of its sports betting market.
Regional Pressure Will Hopefully Force Action
While Maryland struggles with the issue of launching mobile wagering, their neighbors in Virginia joined an exclusive club.
In terms of year-to-date sports handle, Virginia comes in at number eight nationally with $1.76 billion. It's impossible for Maryland sports bettors to look at those figures and not feel incredibly frustrated by their lack of options.
To be clear, you can make a legal sports bet in Maryland. The issue is how difficult it is for some sports betting fans to actually make the trip to place their wagers in person.
Maryland's Retail Casinos
There are five retail casinos in the state that launched back in December, shortly after the bill was signed into law. One of the reasons given by SWARC for the delay is a piece of legislation with good intentions.
The issue is that SWARC seems to be hiding behind this as an excuse to drag their feet. SWARC is required by law to promote diversity within the sports wagering industry that is notoriously dominated by males.
In order for them to accomplish that, they are running a disparity study which is being handled by the Maryland Attorney General's Office.
There Is No Timeline
The issue for sports betting fans is that they aren't providing a timeline as to when all of this will be completed.
Gov. Hogan is hoping that when they do, they will prioritize getting licenses to the operators that have already received one for their retail sportsbooks.
Players across the country that don't yet have access to legalized sports betting via mobile, can go to OddsTrader once this changes.
OddsTrader currently offers betting odds comparison in Illinois, Colorado, New Jersey, Pennsylvania, Tennessee, Indiana, Michigan, Virginia, Iowa and West Virginia.