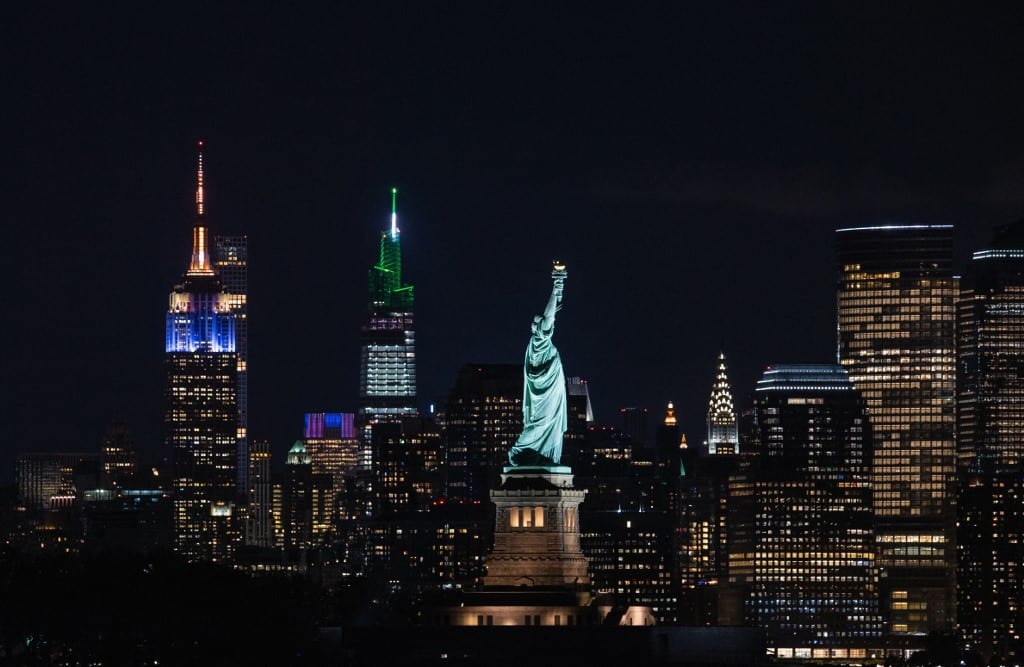 The fact that mobile sports betting has not been available in the New York sports betting market doesn't seem like something that makes much sense. The reasons for it are complicated but now that the New York Gaming commission has finally released their mobile sports betting RFA, mobile sports betting may finally be a reality in the state of New York.
Mobile Sports Betting Will Change New York Market
Gov. Andrew Cuomo believes that New York will have the largest market in the country once they officially launch mobile sports betting. While that's probably true, his proposed tax rate of nearly 50% does not have potential stakeholders thrilled. What can't be denied however is the earning potential of the New York market. At present, New Jersey has been able to go toe to toe with Nevada in terms of top overall sports betting handle in the country.
One of the main reasons they have been able to do this is because mobile sports betting has been unavailable in New York state. There is in person betting but the issue is, the closest casino to New York City is the Resort World Catskills which is a two-hour drive from Manhattan. Instead, what most New Yorkers do is they cross the Hudson over to New Jersey which is a much shorter trip, to place bets on their phones. Considering 80% of wagers placed in New Jersey are done over the phone, you can see how this has been a major issue for New York.
NY Gaming Commission Issues Application Late
What has a lot of people involved with the situation in New York frustrated is the delays. Stakeholders obviously want to be up and running as early as possible and if you don't think they have one eye on the upcoming NFL season that is set to start in just over a month, then you clearly aren't active in the market. Anyone who bets on sports in New York has their eye on that date and you better believe they will continue to make the commute to Jersey to make their mobile bets come opening day of the NFL season.
That's why it's imperative that the NY Gaming Commission get their act together. Now that they have submitted their application, potential platform providers can now submit their applications over the next 30 days. From there, the commission is required to name a winning platform provider within 150 days. That takes us into December although it is not clear whether or not the entire 150 days will be required to name a winner. Winning providers will be picked based on a scoring system that is quite detailed and takes several factors into consideration such as; industry experience, promotional and advertising plans and integrity of platform to name of few.
Tax Rate and Limited Participation Raises Concerns
The NY Gaming Commission will choose at least two platform providers and at a minimum of four operators for the future online sports betting market. This part gets a bit complicated if you aren't nuanced in the industry but it's important to understand that a platform provider may also serve as an operator in this scenario.
Some of the biggest names in the industry are expected to submit applications and in some instances could serve as both provider and operator. The concern for many is that with a limited amount of operators plus the high tax rate, customers will be the ones suffering with a weaker overall market.
As mentioned earlier, each bid will receive a score that has a maximum of 75 points but in order for your bid to even be considered, you will need a minimum score of 60 points. There are a few ways to get "additional point consideration", one of which is to have an agreement for revenue sharing with the Tribal Nations. Speaking of the Tribal Nations, the commission also said that they will be granted permission to submit bids as well.
Another way to get additional points is to have a bid as close to or exceeding Gov. Cuomo's 50% tax floor. In fact, it was outlined that any bid with percentage points exceeding the 50% would be awarded additional points.
With that 50% being such a point of contention for potential bidders, it's hard to imagine any applicant submitting a bid with a rate that exceeds the 50% being proposed by the Governor's office. Mobile betting should be available in New York by the time the Super Bowl comes around in 2022 but until then, OddsTrader currently offers betting odds comparison in Illinois, Colorado, New Jersey, Pennsylvania, Tennessee, Indiana, Michigan, Virginia, Iowa and West Virginia.