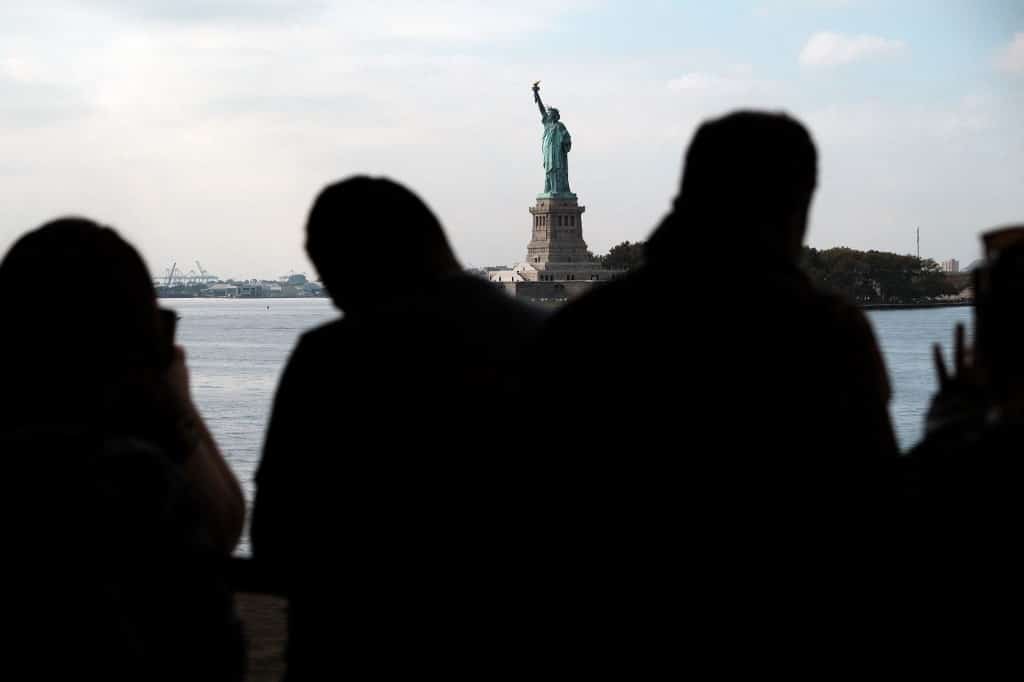 The complicated story of mobile sports betting in New York has an important deadline looming this coming Monday. Anyone looking to make a bid must inform the state gaming commission by then if they can work with the tax matrix that was released last week. There are as many as fourteen operators and twelve platform providers involved.
State to Award a Minimum Number of Contracts
By Monday, there should be a few entities that are closer to launch mobile sports betting in the state of New York. This is huge news for so many reasons, not the least of which is the potential that this new market has. Anyone that has been paying attention to sportsbook handle over the past two years will notice that mobile accounts for upwards of 80% of the total handle in states that have already launched.
It's impossible for people in New York not to notice considering some of them make the daily short commute (depending on what part of New York you reside) over to New Jersey where mobile betting has been around for a while. Even though it is inconvenient, it's still less of a hassle than driving upstate which is the only choice for those that live in New York City.
New York's loss is New Jersey's gain but not for long, at least in theory. On Monday, stakeholders are expected to have their bids submitted. According to reports, a minimum of two platform providers and four sports betting operators will be awarded contracts by the state.
Things Moving Along Without Cuomo
The reasons why former New York Governor Andrew Cuomo seemed to always be opposed to mobile betting is irrelevant now that he's gone. In his place, Kathy Hochul, the first female Governor in New York's history has moved things along. Cuomo pushed for a tax floor on mobile sports betting and the gross gaming revenue that comes with it. The problem for stakeholders is that the number was 50% which most say makes doing business unfeasible.
Well unfortunately for stakeholders, 50% might end up being on the lower end of the spectrum. There has been mention of a "top rate" as high as 64%. The only way for these numbers to decrease in any way would be for the commission to decide that an open market model would be better than what they have come up with so far. In that scenario, there would be different tax brackets that could see the lowest number fall to 35%.
What Effect Will This Have On Jersey?
In the last two years, New Jersey has emerged as a serious contender to Nevada for top overall sportsbook handle. It's impossible to not take into account the effect of New York's not offering mobile sports betting has had on New Jersey's handle. For those not familiar with the area, depending on where you live in Manhattan, you can get to Jersey in less than 20 minutes. While that might be a slight exaggeration considering the traffic in New York, it's close enough that people in the area would much rather make the short commute across state lines, make their wager on their phone, and drive back home in time to watch the game.
We still don't know how much the eventual launch of New York's mobile sports betting market will have on Jersey but it's bound to be big. Obviously, this isn't something New York lawmakers are concerned with. In fact, until they get their act together and actually announce a launch date, New Jersey will continue to challenge Nevada, for now.
Players and across the country that doesn't yet have access to legalized sports betting via mobile can go to OddsTrader once this changes. OddsTrader currently offers betting odds comparison in Illinois, Colorado, New Jersey, Pennsylvania, Tennessee, Indiana, Michigan, Virginia, Iowa, and West Virginia.