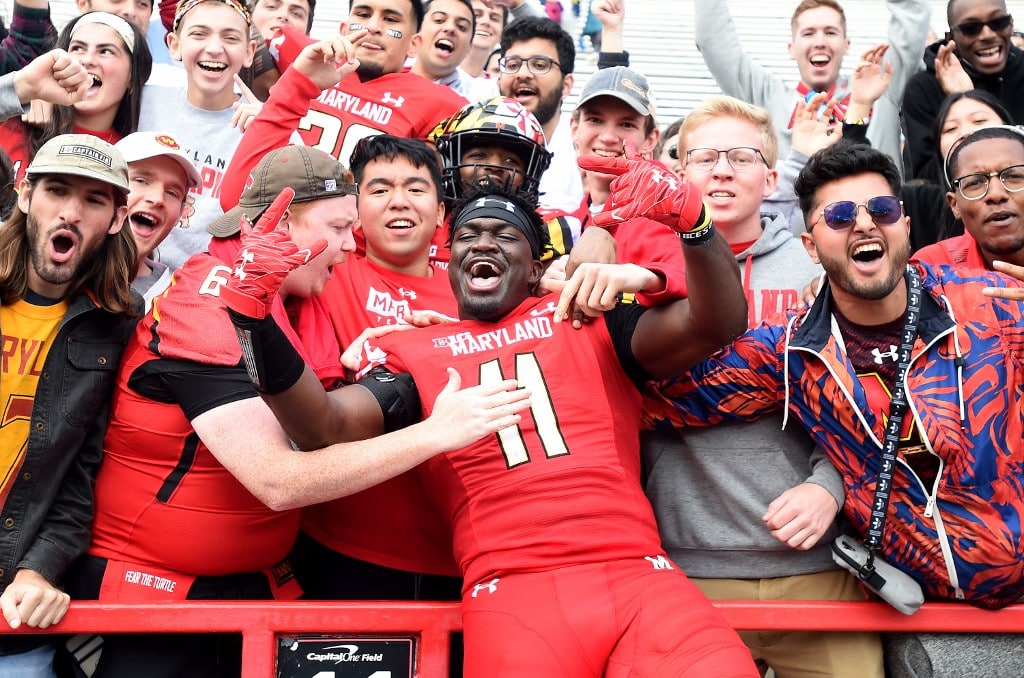 There is optimism at the Maryland Control Agency that mobile sports betting will launch before the end of the year. At the moment, the state review commission is going over applications for mobile licenses.
In-person betting has already launched in Maryland but mobile betting is sure to take their profits to new heights.
Gaming Control Agency Expects Mobile Launch in 2022
Maryland Lottery and Gaming Control Agency (MLGCA), specifically Jon Martin, said that he expects mobile sports betting to launch in 2022 at a recent press conference.
This news might seem long overdue to most Maryland sports betting fans, but it's good news nonetheless. In-person betting is far from convenient and not having mobile available has hurt overall handling.
Legal sports betting launched in Maryland back in November of 2020 but not everyone has been able to take advantage. There are still some in Maryland that would rather use black market options than have to commute just to place wagers. This move by the MLGCA will improve the overall handle in the state which will in turn bring in more taxable revenue for the state.
SWARC Still Reviewing Applications for Mobile Licenses
The Sports Wagering Application Review Commission (SWARC) is reviewing all applications for mobile licenses at the moment. Their job is to ensure that the operators meet certain standards. They have until October 21st to finish reviewing applications. Considering the scale of the task, they are being assisted by the MLGCA.
Maryland is hoping to improve on the $3.7 million in tax revenue they've collected since launching. If they can get mobile up and running soon, they will certainly match the previous amount in a much shorter period of time. Some at the MLGCA have said they are hoping to launch by November of this year.
Public Comment Period Ends Next Week
The SWARC will be holding a special meeting at the beginning of next month to discuss the feedback they receive from the 30-day public comment period, which ends on Monday. As of next week, SWARC commissioners expect to receive reports from their staff members on the comments. These comments are expected to include proposed changes to existing rules.
If any changes are to be made, SWARC wants them to be published in the October 21st edition of the state register. All of these things need to line up in order for a launch date in 2022.
The reality is, this appears to be a mere formality, which is a win for everyone involved in the Maryland sports betting scene. Bettors have more access to making wagers, and lawmakers get more taxable revenue –which was the entire reason both parties wanted sports betting legalized to begin with.
It was simply never going to be possible to maximize the earning potential of the Maryland market without mobile wagering.
Players in Georgia and across the country that don't yet have access to legalized sports betting via mobile can go to OddsTrader once this changes. OddsTrader currently offers betting odds comparison in:
Illinois
Colorado
New Jersey
Pennsylvania
Tennessee
Indiana
Michigan
Virginia
Iowa
West Virginia
---