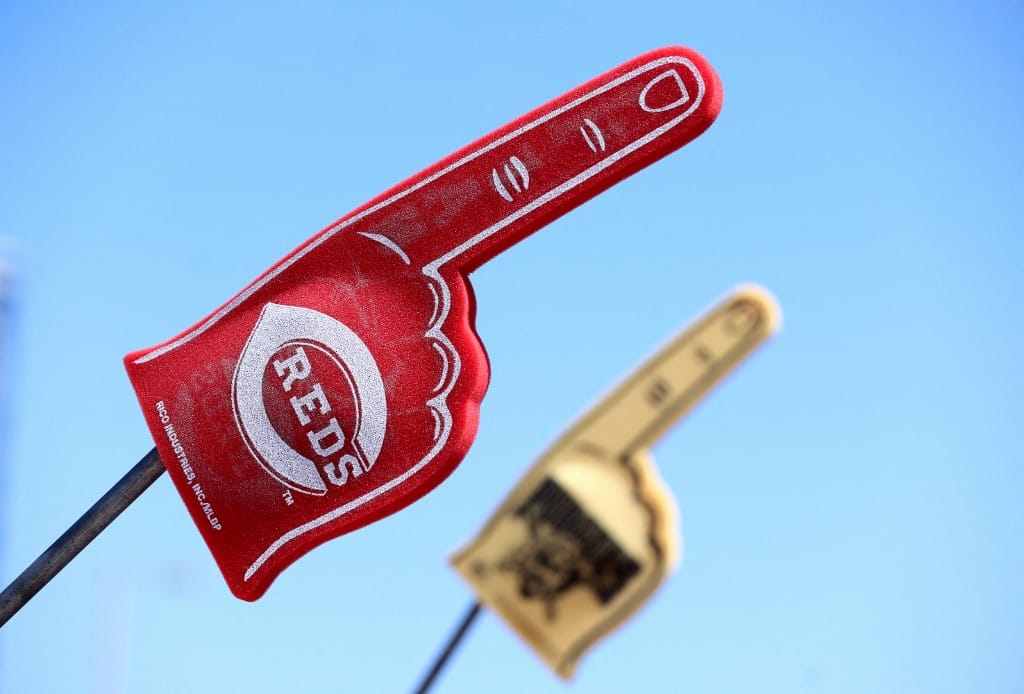 A middling June for the Ohio gaming industry was soon forgotten after a solid July that saw the metrics spike in casino gambling as well as sports betting revenue, including online sportsbooks.
A Hot July in the Buckeye State
The casino numbers didn't skyrocket from June but they were better and operators profited nearly $86 million in July, up roughly four percent from June's $82.8 million. The four commercial casinos in the state were led by the Hollywood Columbus Casino which delivered $23.2 million in total revenue.
The revenue numbers below, courtesy of the Ohio Casino Control Commission, show the July revenues with the year-to-date revenue in parentheses:
Hollywood Columbus Casino: $23.2 million ($160.1 million YTD)
Jack Cleveland Casino: $22.1 million ($157 million YTD)
Hard Rock Cincinnati Casino: $21 million ($149 million YTD)
Hollywood Toledo Casino: $20 million ($133 million YTD)
Sports Betting Jumps in July
Meanwhile, sports betting revenue also increased from $32.7 million in June to $37.1 million in July, a 13 percent increase. Mobile sports betting towered above retail sportsbooks, generating more than 97 percent of the combined revenue or $36 million compared to only $1.1 million from the brick-and-mortar books.
The yearly sports betting revenues are proportionately in line with July's percentages with the revenue produced from online sports betting reaching over $563 million while retail sports revenue was reported to be $13 million. Thus, mobile betting hauled in over 97.7 percent of the total revenue.
And in an increasingly more common occurrence, we see that DraftKings was the No. 1 revenue generator in Ohio, ousting FanDuel from its usual perch as the state's top book. DraftKings has been making inroads as the most popular sportsbook in states across the nation and Ohio is just the most recent example.
The top five of the 18 online sports betting operators in July were:
DraftKings: $116.2 million
FanDuel: $107 million
Bet365: $24 million
BetMGM: $23 million
Caesars Sportsbook: $18 million
As for retail operators, the four operators that generated over $1 million in gross revenue in July were:
BetMGM: $2.8 million
Seminole Hard Rock Digital: $1.5 million
Barstool: $1.3 million
Caesars: $1.06 million
Kentucky's Sports Betting Launch Impacts Ohio
The launch of retail and mobile sports betting this month in neighboring Kentucky will likely have an adverse effect on the overall sports betting numbers as Kentuckians wanting to make a bet will cross the border to do so. That will no longer be the case as retail sports betting goes live on September 7th while the mobile launch will occur on September 28th.
"In the month of January 2,042 unique accounts were detected to have physically crossed the border into Ohio approximately 7,700 times," a GeoComply spokesperson told News 5 Cleveland. "Ohio is profiting from Kentuckians who prefer to wager in a legal market rather than the black market."
Also during that time, over one million geolocation checks from those physically located in Kentucky were denied access to Ohio digital sportsbooks. Responsible gambling has also been a major touchstone of legislators and the American Gaming Association (AGA).
AGA President and CEO Bill Miller issued a release earlier this year that said, "As interest in legal sports betting continues to expand, the gaming industry remains committed to responsibly delivering world-class entertainment, educating consumers about how to bet responsibly, and combating illegal gambling as we work to build a safe, competitive and sustainable legal market for all."
---