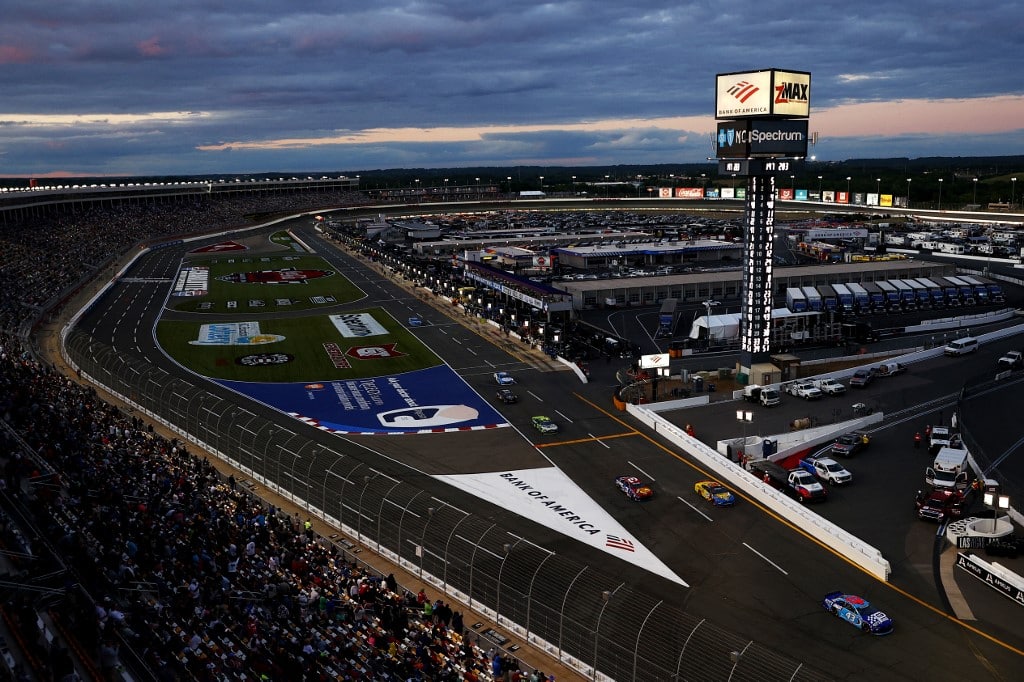 A new bill is working its way through the state legislature in North Carolina that seeks to legalize sports betting. Senate Bill 688 seems to have support from both North Carolina residents as well as local lawmakers. The bill still has a long way to go before it can become law but this is a very important first step in that process.
North Carolina Takes an Important Step
Bill 688 is a long way from becoming law in the state of North Carolina. In order for that to happen, it will obviously need support from both residents and lawmakers. The early signs indicate that is the case with 54% of North Carolina residents saying they approve in a recent survey. Not only that, it seems the bill has the support of a number of local lawmakers as well. In fact, the bill had enough support in the Republican led legislature that it was able to move through the committee process.
Now it's up to the Committee of Commerce and Insurance to approve it next and if they approve, it's on the Senate Rules Committee. While that might seem like a lot of red tape, it is actually a quite normal process. It also shows you that this bill has quite a long way to go before it ever becomes law. If it does indeed make it past the Senate, then it would be up to the North Carolina House to make the next decision in the process.
Not Everyone in North Carolina On Board
It's difficult to say that 54% of people that took the survey approve of the proposed bill without mentioning the fact that 46% do not approve. That's an important number because it shows that there is still quite a bit of resistance to the idea of betting in the state. What is interesting to note though is that when asked about legal sports betting in comparison with other forms of tax revenue, that's where results are a lot clearer. When asked whether they would rather have sports betting revenue taxed or property tax raised, the number goes from 54% all the way up to 80%.
It's not easy to see why; sports betting is already happening in North Carolina as it is in the rest of the country, only it's happening illegally there. By making it legal, the state could bring in millions of dollars in tax revenue for something people are going to do regardless of the legality. Raising property taxes is not something most people are willing to say yes to, especially if they know a viable alternative exists.
Governor Roy Cooper has expressed his support for the bill which is very important. This is a by-partisan bill, so both sides of the aisle seem to agree that this is a great way for the state to bring in some extra revenue.
What Would the North Carolina Market Look Like?
Let's start with what matters most to potential stakeholders and that's the costs involved. Potential operators would be required to pay a $500,000 license and application fee. That fee would be good for five years and in year six, a $100,000 per year fee would be required. In terms of regulators, they would have 60 days to approve licenses. They would be hoping to go live by October 1st but of course, that is not set in stone.
Players in North Carolina and across the country that don't yet have access to legalized sports betting, can go to OddsTrader once this changes. OddsTrader currently offers betting odds comparison in Illinois, Colorado, New Jersey, Pennsylvania, Tennessee, Indiana, Michigan, Virginia, Iowa and West Virginia.
Sponsors of the bill estimate that the 8% tax rate could mean anywhere from $25 to 50 million in economic benefits for North Carolina. That is not an exaggeration if you look at the landscape of sports in the state. Let's start with the fact that Carolina has a professional franchise in every major sport except Major League baseball.
Then there's college sports where North Carolina has few rivals. There are 18 NCAA Division 1 basketball teams in the state alone. The market potential is huge and with neighboring states like Tennessee and Virginia having already gone live with their legal sports betting markets, it's hard to blame people in North Carolina for wanting to get in on all the action.