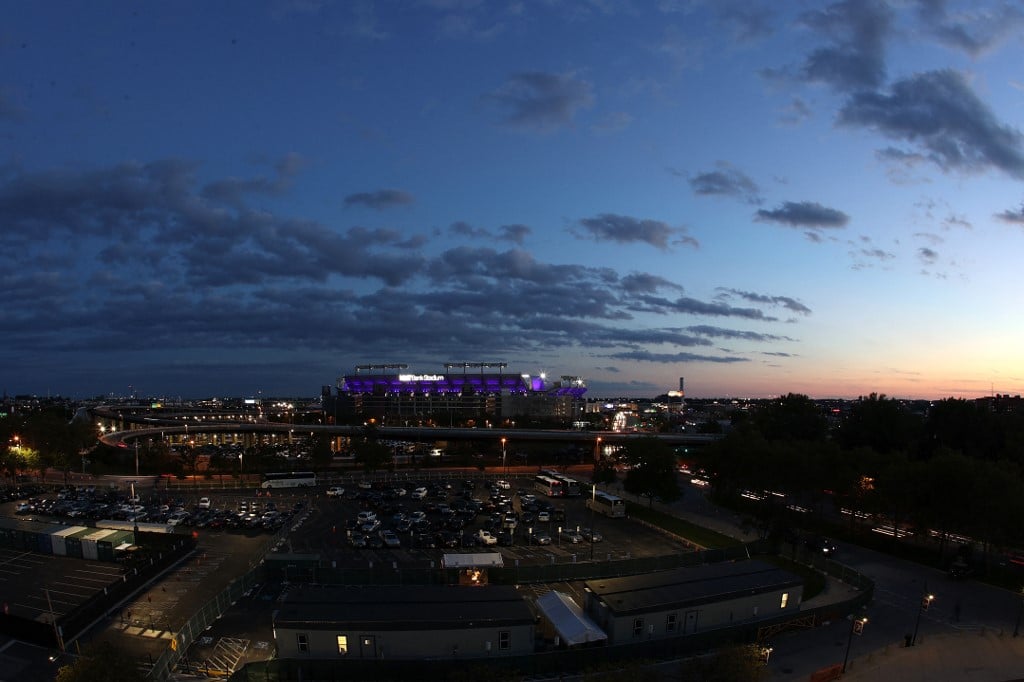 Sports betting fans in Maryland have been waiting a long time for a launch date. Although it does appear that there is finally a date on the horizon, not everyone is happy with the rules as proposed. The Maryland Lottery and Gaming Control Agency released public comments on the proposed rules and stakeholders have made it clear they are not happy.
Public Comments Reveal Discontent Among Stakeholders
The road to legal sports betting in Maryland began back in November 2020 when Gov. Larry Hogan signed a sports betting bill that was approved by voters. Almost a year later and it looks like Maryland is well on its way to launching but not without some hiccups. For those of you familiar with the legal sports betting landscape in the U.S, the process of getting to the launch date is rarely a straight-line path.
There back in August, a 30-day public comment period for the proposed sports betting regulations was done by the Maryland Lottery and Gaming Control Agency (MLGCA). Those comments were posted on the MLGCA website last week. As you would expect, there were a lot of comments from interested parties, including most of the major sportsbook operators in the country.
Some Proposed Rules a Major Concern for Potential Stakeholders
Some of the details of the proposed regulations have potential stakeholders very concerned. Let's start with the limit to promotional play which to sports bettors might now sound like a big deal but to sportsbook owners, it's a major sticking point. Part of the business model for sportsbooks to attract customers is through their promotions. If they are limited to what they can offer, you can imagine how that would affect their bottom line significantly.
According to the proposed rules, operators can issue no more than 20% of their total sports betting revenue generated the year prior in promotions. These rules would go into effect after the first year of operation which could severely impact growth. Another proposed rule that has potential stakeholders up in arms is the mandate to use official league data
It is worth noting that this mandate isn't required by law so of course stakeholders will have a problem with it. While the MLGCA might argue that the mandate is for integrity purposes, the reality is, most states have been able to launch successfully without it. If that's the case, clearly sportsbooks will not be ok with paying for something that isn't required by law.
Stakeholders Coming Together in Opposition of Mandate
When it comes to fighting legislation that will hurt their bottom line, sportsbook entities have always been able to put aside their differences to come together since PASPA was struck down. There are numerous examples of this all over the country and Maryland is no different. Several stakeholders have already joined forces to request that the official league data mandate be removed or at least modified to some degree.
They do have a very strong argument based on how other states have operated in similar situations. First of all, when the General Assembly made the original rules, they deliberately left out the official league data mandate. Several other states have done the same as previously mentioned and it is worth pointing out that no other state regulators have taken the step of adding it after the fact which is what is happening in Maryland.
Players in Maryland and across the country that don't yet have access to legalized sports betting via mobile can go to OddsTrader once this changes. OddsTrader currently offers betting odds comparison in Illinois, Colorado, New Jersey, Pennsylvania, Tennessee, Indiana, Michigan, Virginia, Iowa, and West Virginia.
According to reports, many operators feel like the state will move forward with the official league data mandate so the best thing to do at this point is to figure how that affects their overall earning potential in order to plan ahead. The plan by the MLGCA is to have the final set of rules published on October 22nd and with that news, there is a very real possibility that legal sports betting could launch in Maryland before the end of 2021.