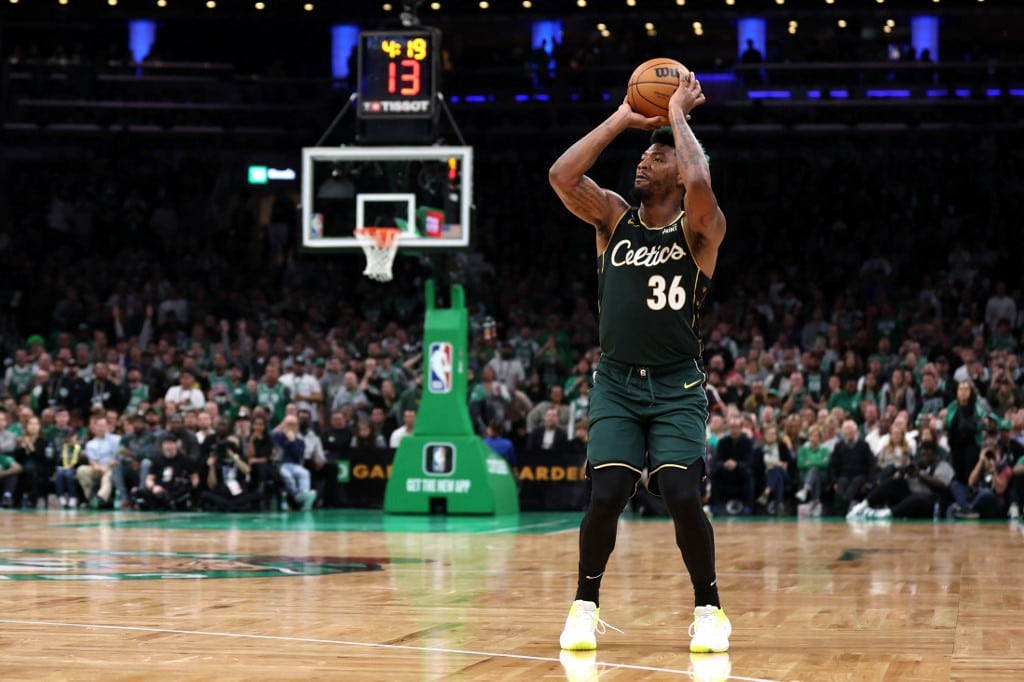 The NBA season is underway for the 2022-23 season. Over the summer, betting slows down with just the MLB active. But many bettors return when the NFL and NBA come back looking for profitable seasons.
While the most popular markets are spreads, totals, and moneylines, many bettors have found player props are more profitable because those lines aren't as sharp as the normal three lines, between moneylines, spreads, and totals. Player props aren't bet on as much as those options.
So, how can you take advantage of player props at top sportsbooks like Bet365 (check our Bet365 Review) and Caesars (check our Caesars Sportsbook Review)? We've got some tips for you. Here are five keys to handicapping NBA player props like a sharp bettor. 
---
Usage Rates
---
The best way to become sharp is by using analytics and numbers. You can be sharp by finding books with different lines than other sportsbooks. But analytics is essential if you're looking to research the game itself.
Usage rate is one of the most critical factors in a game. If you're betting on a player to score 20 points, but he's only shooting eight shots a game, there's a good chance that that player won't be able to score 20 points on just eight shot attempts. If that player has hit a line multiple games with minimal usage, the player will likely come back to Earth and not hit that line again.
Key Stats to Look At
If you're looking to bet a points prop, you will want to look at the average points the player has scored over the last ten games. You'll also want to look at the player's matchup. Is he facing a defense that struggles to defend against his position? You'll also want to see how many minutes the player has earned over the last ten games. You can also check if the player turns the ball over at a higher rate.
Maybe a coaching change has helped a player develop a bit that oddsmakers wholly missed. So when you look at minutes per game, points per game, usage percentages, expected minutes, and strength of matchup, you can come together with a thesis on a particular player to hit a prop.
---
Avoid Games with Large Spreads 
---
There's no actual data for this. But it wouldn't be smart to take an Over on a player prop knowing that the spread is greater than 10 points. If the game is a blowout, the player will miss out on extra minutes and wouldn't hit the player prop.
I don't want to see you guys complaining about a player prop that didn't hit because the player was taken out in the third quarter, needing two more points to cash the ticket. Don't bet on heavy-spread games. You'll avoid blowouts more times than not.
---
Pay Attention to Injury Changes 
---
Sharps and oddsmakers are usually on top of injuries instantly. But sometimes, oddsmakers still don't know what to expect from a new player getting the chance to shine.
If the backup is expected to get the same usage as the starter, it might be worth it to take a chance on the backup player, who will have a smaller number for his player prop.
---
Early Line Movement
---
When there's early line movement, you're shown which side sharps are betting on. You will miss the action regarding betting spreads, moneylines, and totals. But if the total doesn't move and the spread moves in favor of one team, it might be a good idea to bet on the top players on the team that sharps believe will win.
The same could be said for betting on the Under of teams that sharps think will lose. If you do that, you're following sharp advice and becoming a sharp yourself.
---
Check Social Media
---
It's also never a bad idea to check social media. You can follow the beat reporters for each team and earn some inside information. Sometimes different reporters will throw out beneficial information. These reporters are reporting for fans and not for sports betting, but some of the information on injuries, usage, and players' emotions is crucial.
A reporter could acknowledge that a player has an injury but will still play. You can use that to your advantage and potentially take the Under, knowing that the player's injury will likely linger throughout the game.
Or maybe a player is making his first start against his former team. You can listen to his press conference or interview and see how angry he is. If he states that he really wants revenge, it might be a good idea to take his over prop. You could see how badly that player will want to perform. Whatever the case might be, it's always a good idea to be on social media and follow reporters to get more insider information.