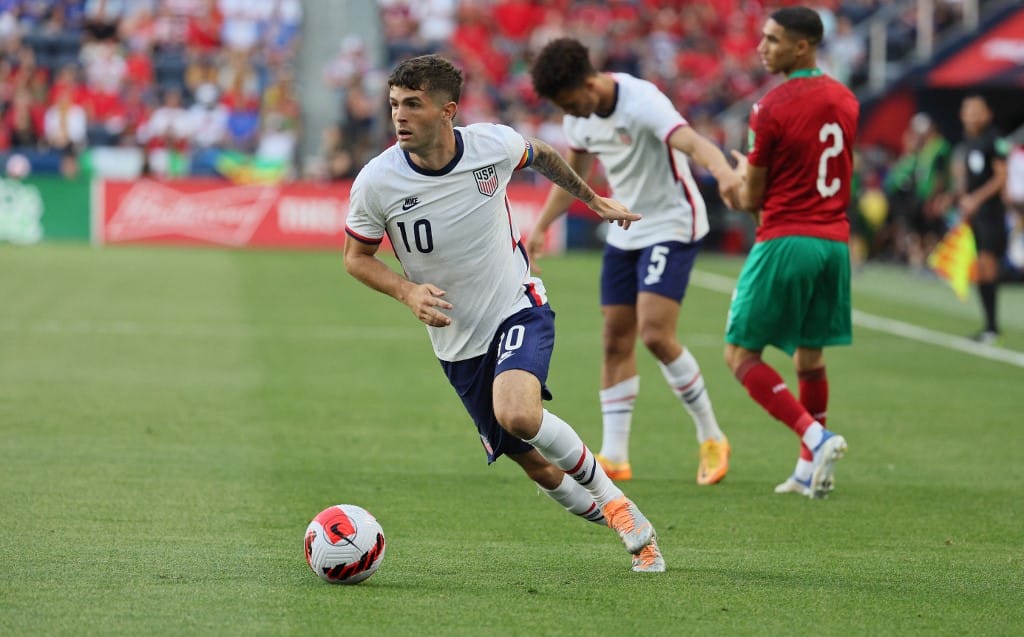 The 2022 FIFA World Cup in Qatar is days away, and for the sports bettors tired of wagering on the cliché moneyline and totals markets, prop bets are here to supplement your needs.
Today, we'll take a deeper dive into the proposition betting market. You've found the right place if you're still unaware and intrigued by what the World Cup offers in prop bets.
---
What Are Soccer Props?
Proposition bets – prop bets for short – have long been one of the most popular betting markets for players to approach soccer wagering. Sometimes referred to as 'specials,' these bets are placed on events that may or may not happen during a 90-minute soccer match.
Because of this, prop bets aren't usually linked to the outcome of a game. If picking a game-winner isn't for you, prop bets are the perfect betting alternative.
How to Bet a Soccer Prop
As a prime example, one of the most sought-after soccer prop bets is when you predict which player will score in a game. The best sportsbooks will provide odds for every player on both teams, so you can bet on any player you believe will score a goal. If the player you wagered on scores, your bet is a winner regardless of the final score or result.
The simplistic approach to these bets is why they're growing in popularity. So long as you're a customer of BetMGM, Caesars Sportsbook, FanDuel, PointsBet, Bet365, or any of the leading sportsbooks, you'll have the ability to wager on soccer props with a mountain of variations to choose from. You'll often find 40, 50, 60, or even more props available for each soccer game.
With the 2022 World Cup approaching, sportsbooks are providing more soccer prop bets than ever. Let's preview some of the best soccer prop markets to attack this year.
---
2022 World Cup Player Props
Player soccer props focus on individual players for each team. Most of the time, you'll be tasked with betting on a single player that you believe can reach a specific criterion within the game. Oddsmakers factor in the health of each player, so it is essential to stay on top of World Cup injuries before placing bets.
Some unique soccer player props with valuable World Cup odds are:
Which player will score the most goals?
Which player will score the first goal?
Anytime goalscorer (A player who will score at any time during the game)
Which player will be booked? (Red or yellow card)
Anytime Assist (Which player will assist a goal)
Due to the nature of soccer player prop bets and the requirement to have a keen eye for detail, they'll often be labeled with lucrative odds.
Using the USMNT for our example, here are the available player prop odds for any time assist versus Wales:
Here you can see anytime assist prop odds with FanDuel.
Gareth Bale (+430)
Brenden Aaronson (+500)
Daniel James (+550)
Chris Gunter (+550)
Jonny Williams (+550)
Christian Pulisic (+600)
As you can see, predicting a player anytime assist prop can return some tempting profits. Of course, studying each player will be required.
But for the US superstar Christian Pulisic to assist one of his teammates in scoring a goal at +600, a $100 wager on this would return $600 in profit – fantastic value.
---
2022 World Cup Team Props
Unlike player props, team props are a collective effort from the team you're betting on, and some of the most popular markets in this category are:
Team To Score
Team To Score the Last Goal
Who Will Keep a Clean Sheet?
To Come From Behind
Number of Team Goals
Team Goals in Match
Team First Half Goals
Both Teams to Score
Both Teams to Score in the First Half
Similar to player props, the available odds in specific team prop markets hold incredible value. But there's one market that receives a lot of attention, both teams to score.
If both teams score in a game, and you've bet on yes, your bet will cash. If only one team scores or neither team finds the net, and you wagered on no, you're a winner.
For the game used in our example, the pressure is on for USA and Wales, who are touted as taking second place in Group B below England. For this reason, expecting both teams to score is likely, and the plus-money value is tempting.
---
World Cup Prop Bets: Conclusion
We hope our guide has assisted your knowledge of soccer prop bets, but remember, we've barely touched the surface. The available World Cup prop betting markets are endless, and you'll never run short of variety when approaching this type of wager.
---