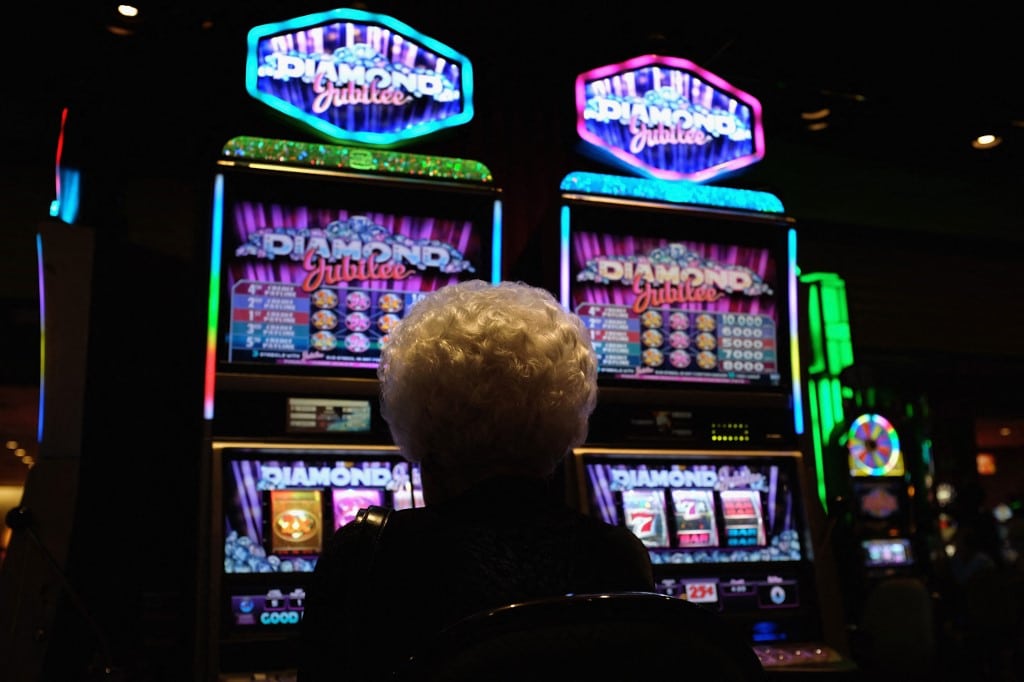 Each week OddsTrader will take a brief look at some of the more important stories permeating the U.S. sports betting and gambling industry. Below we report on those that made headlines recently and will update our readers as events unfold.
---
WynnBET Shuts Operations in Eight States
WynnBET customers in Arizona, Colorado, Indiana, Louisiana, New Jersey, Tennessee, Virginia, and West Virginia will be looking for another online sports betting shop with which to do business as the Las Vegas-based bookmaker will be vacating those markets sooner than later.
The company is working with state regulators in those states to construct an exit strategy but will maintain online sports betting platforms in Massachusetts and Nevada where they also have retail sportsbooks. The company's operations in Michigan and New York are "under review" while WynnBET's departure in Arizona and Virginia will free up a fourth operator's license in the former and one in the latter.
"Sports betting's a tough business," Julie Cameron-Doe, Wynn Resorts' chief financial officer, said on Wednesday's earnings call. "It's about the game of commodity. They're difficult businesses, but we're very focused on managing this business."
In a statement released to the press, Cameron-Doe also said, "While we believe in the long-term prospects of iGaming, the dearth of iGaming legislation and the presence of numerous other investment opportunities available to us around the globe have led us to the decision to curtail our capital investment in WynnBET to focus primarily on those states where we maintain a physical presence."
---
Virginia Is for Gamblers
In 1969, an advertising agency named Martin and Woltz Inc., later The Martin Agency, created one of the most successful marketing campaigns in the tourism and travel agency. Four simple words generated billions of dollars for the Commonwealth of Virginia and one that is still used today – Virginia is for Lovers.
However, if we consider the fact that three casinos in Old Dominion generated a whopping $57.3 million in revenue in July alone, we could easily see that the slogan changing to Virginia is for Gamblers. And of that money, Virginia's tax coffers swelled by $10.3 million.
Rivers Casino Portsmouth topped the trio with $14.3 million generated from slot play while $8.1 million was produced from table games for a combined $22.4 million in revenue.
Caesars Virginia is the newest entry into the retail gaming market and has become hugely popular in the three months since it has been open, as evidenced by its $21.4 million in revenue. Caesars sits close to the North Carolina border which attracts those customers as well.
In third place was Hard Rock Bristol which straddles the Tennessee border and reported a healthy $13.5 million in revenue for the month of July.
As many as five more casinos in Virginia could be on the way with Norfolk and Richmond the leading candidates.
---
Three More States Set to Launch in 2023
Legislation has been passed and the bills have been signed by the respective governors of Kentucky, Maine, and Vermont. Now the only thing left to do is launch online sports betting in those states. And it appears all are on the fast track to doing just that this year.
Milt Champion, executive director of Maine's Gambling Control Unit, said, "They're under legal review, and we're working the details out now with an anticipation to go live in November."
And while some states take a year or more to launch from the time a sports betting bill is signed, Kentucky Governor Andy Beshear has set a torrid pace for a sports betting launch after just signing the legislation at the end of March with retail expected to kick off on September 7th while mobile sports betting will launch on September 28th in the Bluegrass State.
"Bringing sports wagering to the state not only gives Kentuckians a much-anticipated new form of entertainment, but also brings money to the state to support pensions, freeing up money that can be used to build a better Kentucky through the funding of education, economic development, disaster recovery, and other necessary projects, like providing cleaner water, building roads and high-speed internet," Beshear said in a recent press release.
Kentucky is fielding mobile sports betting applications from bet365, BetMGM, Caesars Sportsbook, Circa, DraftKings, FanDuel, and PENN Interactive. It is unclear as to whether PENN will launch early under its Barstool Sportsbook brand or wait until it has morphed into ESPN BET.
Kentucky's sports betting bill allows for the state's nine horse tracks to have a retail sports betting location and can be partnered with up to three mobile sports betting platforms, often referred to as "skins".
Seven of those nine tracks have all submitted sports wagering applications and they include Churchill Downs, Cumberland Run, Ellis Park, Oak Grove Gaming and Racing, Sandy's Racing and Gaming, The Red Mile, and Turfway Park.
Applications in Vermont are not due until August 28th which means a launch could occur by the end of the year but a definitive date has not been set. The state will accept up to six mobile operators and there will be no retail betting in the Green Mountain State.
---