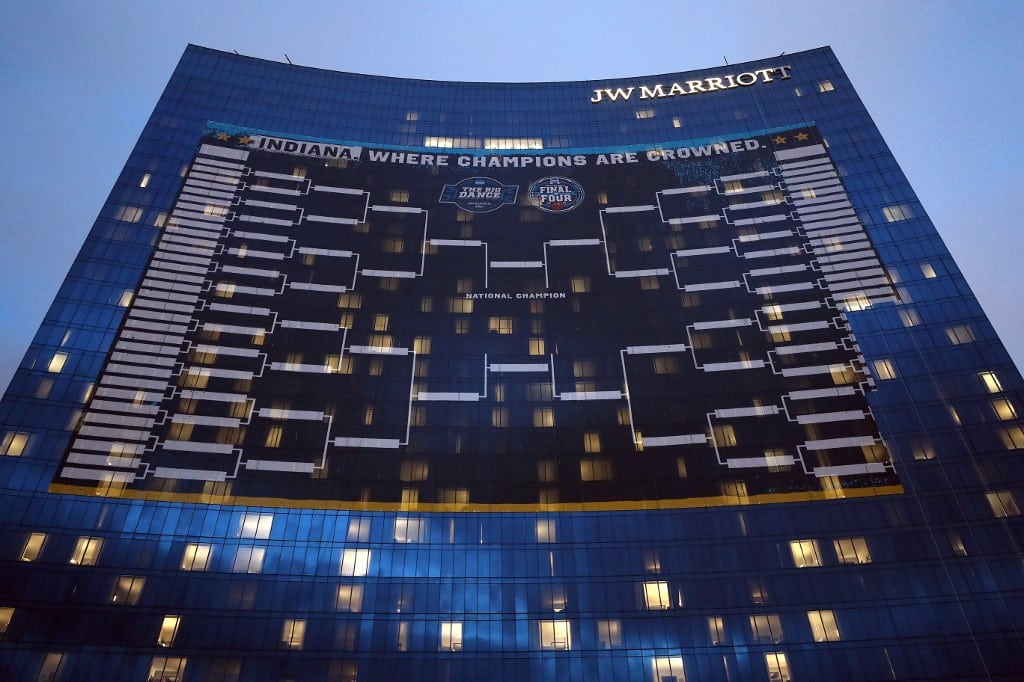 Each week, we take a look at some of the more important stories in the U.S. sports betting and gambling sphere. Let's check out this week's stories.
MGM & Marriot Form Pact
MGM Resorts International has announced a 20-year deal with the largest hotel chain in the world, Marriot, and has created a new brand, "MGM Collection with Marriott Bonvoy". The deal is set to launch in October and will encompass 17 MGM resorts totaling more than 40,000 rooms featuring properties in Las Vegas and elsewhere.
Bill Hornbuckle, President and Chief Executive Officer of MGM Resorts, commented "This historic, long-term agreement brings together two of the most trusted and iconic brands in hospitality and entertainment. We've seen first-hand the strong demand from Marriott International customers through our existing relationship at The Cosmopolitan of Las Vegas, and this new agreement will enable us to further optimize our overall profitability."
"We're thrilled to now scale the relationship and offer Marriott Bonvoy members greater distribution access to our award-winning resorts – as well as exclusive event and entertainment opportunities – in Las Vegas and across the U.S.," Hornbuckle added.
The President and Chief Executive Officer of Marriott International, Anthony Capuano, also expressed his enthusiasm with the recent agreement, "We are excited to make MGM Resorts' incredible properties available on Marriott channels, allowing our members to enjoy Marriott Bonvoy benefits when they stay at MGM Collection with Marriott Bonvoy resorts. We look forward to increasing our global rooms' distribution by 2.4 percent as we grow our presence on the Las Vegas Strip and in other compelling destinations across the U.S."
Vermont Sports Betting Regulators Approve Enhanced Procedures
Despite criticism from the sports betting operators regarding several of the proposed regulations from the Vermont Department of Lottery Board of Directors, many of the rules and policies they crafted will remain intact for the foreseeable future.
One particular bone of contention is the requirement that the online operators reveal their source code to the state's chosen independent testing lab, Gaming Laboratories International, to ensure they are complying with the regulations set forth by the committee. That did not sit well with many of the companies and FanDuel even submitted a 24-page letter arguing against this and many other unorthodox policies.
Lottery Commissioner Wendy Knight chaired a 12-minute meeting that largely avoided addressing the majority of the issues previously brought up by the sports betting operators but did confirm that horse racing was off the table and would not be on the state's betting menu.
Ms. Knight noted that any unclaimed funds found in inactive betting accounts would ultimately go to the state treasury if the person could not be found. Other enhanced procedures include the following:
Explicitly banning proxy betting.
Defining the "owner of a team" as anyone with a 5% or larger stake.
Defining "collegiate sports tournament" as an event with at least four teams, permitting betting on any team in such tournaments within the state. Similar language to Massachusetts, both states ban betting on local college teams, except when they participate in such tournaments.
Removing the requirement for "a brief description of a sporting event and wagering proposition."
Modifying language to avoid requiring operators to indicate fields as "required" on registration forms, as multiple operators stated that it could necessitate changes to existing forms.
Updating the exclusion list section based on operator feedback, allowing wagers made before a player joins a self-exclusion list or is added to a self-exclusion exclusion list to be settled and distributed.
Adding a section to reinforce responsible gaming principles, stating that operators must ensure individuals on the Self-Exclusion List do not receive direct marketing, telemarketing promotions, player club materials, or other targeted promotional materials related to Sports Wagering.
Maine Poised to Launch Mobile Sports Betting in November
The Maine Gambling Control Unit has submitted its plans and policies for a targeted November launch of digital sportsbooks to the state's Attorney General's office. These rules would have to be adopted prior to the launch.
Shannon Moss, a spokesperson for the Maine Department of Public Safety, said, "Temporary or initial licenses will be issued on the day of adoption to allow licensees to go live and offer wagers on sports according to law and rule."
Governor Janet Mills signed Maine's sports betting legislation into law in May 2022 and it became effective in August of that year. Yet, it has been nearly 12 months without sports betting in the Pine Tree State, and according to Milt Champion, Director of Maine's Gambling Control Unit, that methodical, if not lackadaisical, approach has been deliberate according to his comments in January.
"I know this is a hot topic. I know everybody wants it out during the Super Bowl or during March Madness. But let's face it. It's just not going to happen that quickly," Champion advised.
The state's tribal nations; Penobscot Nation, the Indian Township and Pleasant Point Passamaquoddy Tribes, Houlton Band of Maliseets, and Mi'kmaq will be able to have up to four skins or online sports betting platforms that they can operate.
Maine's operating casinos in Bangor and Oxford, in addition to OTB parlors, will also be eligible for sports betting licenses. Projected revenue to the state is estimated to be between $3.8 million to $6.9 million annually in addition to the $64 million reaped from casinos and other gambling outlets.
---