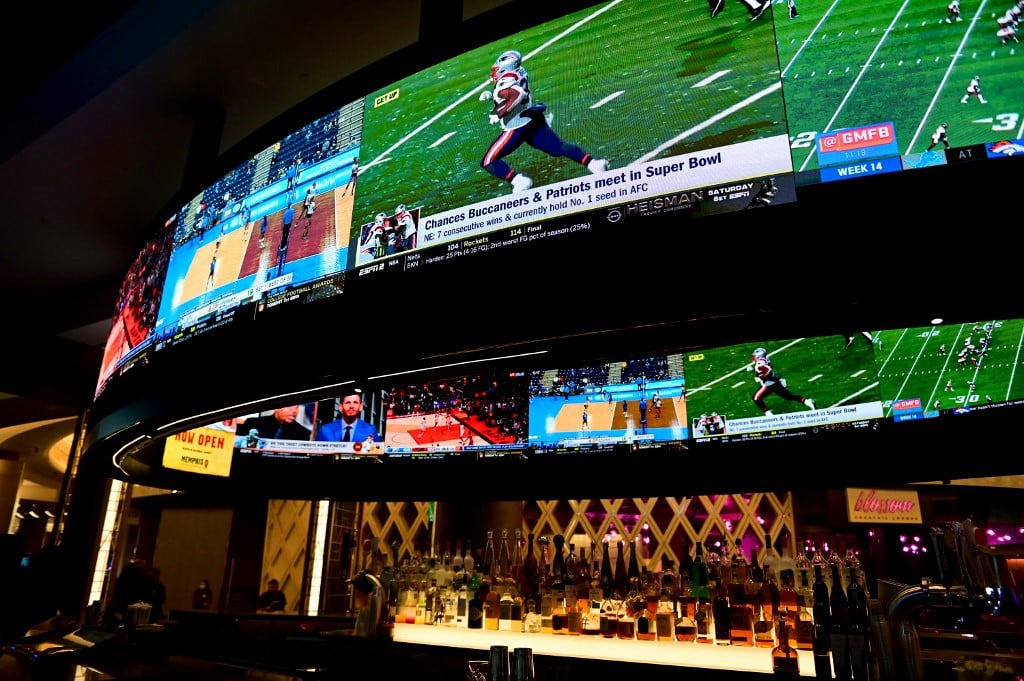 Let's take a look at the stories that permeated the U.S. sports betting and gambling industry this past week.
BetMGM Turns a Profit
MGM Resorts and Entain, parent companies of BetMGM, announced on Wednesday that its sports betting app, BetMGM, turned a profit in the second quarter and will be self-sustaining in the second half of the year. It is only the second sports betting app to reach the profit-making milestone along with the industry leader, FanDuel.
CEO Adam Greenblatt was naturally optimistic going forward and said in a press release:
"Our financial guidance for the year remains on track – we expect to deliver $1.8 to $2.0 billion in full-year revenue, as well as to be EBITDA positive in the second half of 2023. In fact, we have already achieved positive EBITDA for the full second quarter of this year. Our focus remains on building a sustainable, scalable, and returns-focused business with leading products that our players enjoy responsibly."
BetMGM's parent companies have already invested north of $1 billion into the sports betting app, with $150 million more on deck for this year. The returns have been positive, with $944 million in revenue for the first half of 2023. The operator is poised to reach the target of $1.8 to $2 billion mark by year's end.
"I am pleased with the significant progress we have made during the first half of 2023 as we continue our strong growth and remain on our path to profitability," Greenblatt said in a statement. "Our focus remains on building a sustainable, scalable, and returns-focused business with leading products that our players enjoy responsibly."
Illinois Gives Hard Rock Approval for Retail & Mobile Gaming License
Hard Rock Sportsbook will be known as Hard Rock Bet, which is their upgraded mobile gaming platform that combines sports betting and iGaming under one digital roof. The Illinois Gaming Board announced Thursday that it had approved a retail and mobile betting license for the well-known gaming giant. They will join seven others in the state's online sports betting industry including BetMGM, Caesars Sportsbook, FanDuel, DraftKings, BetRivers, PointsBet, and Barstool Sportsbooks.
The Hard Rock Casino Rockford has been approved for the retail sports betting license and has been operating out of a temporary structure but has been building a permanent facility that is expected to open next year. Now they can add a sportsbook to the new facility once all approvals have been granted.
"We are excited to add sports betting as the latest amenity to Hard Rock Casino Rockford — The Opening Act. We are very appreciative of the IGB's hard work and diligence to get us to this point," said Geno Iafrate, President of Hard Rock Casino, in an email. "We still have work to do as we finalize our internal controls and begin hiring and training. We are hopeful to launch sports betting within the next couple of months."
Another License Granted
Betway, a subsidiary of Las Vegas-based Digital Gaming Corporation, has also been granted an online betting license only, making it one of three licenses available in the state that does not have to be tethered to a brick-and-mortar casino, sports venue, or racetrack.
Riverboat Gambling Disembarking
There has been a trend afoot with riverboat casinos eschewing the waterways for dry land. The riverboats served a purpose when gambling of any kind was viewed as a moral affront and allowed those who held no such preconceptions to hop aboard a boat, take a leisurely ride, and play the table games and slot machine of their choice, out of the prying eyes of the religious folks who abhorred its appearance.
Let's also not forget that of paramount importance was that the riverboat operators could avoid anti-gambling laws because they were not land-based and all the gambling took place on the water which was often not considered in the gambling prohibition legislation.
"The most obvious reason for riverboat casinos was that water presented a clever loophole to avoid the growing anti-gambling laws in the country," BetMGM noted in a blog post. "These pesky laws were spurred by religious groups that were unsatisfied with the growing industry and the inevitable crime that tailed it."
Things Have Changed
But that moral outrage has nearly evaporated in all but the most religious and conservative communities with the advent of sports betting and casino gambling going mainstream across the United States.
The first giant step was getting lawmakers to allow the riverboats to remain docked and not have to burn the fuel to float lazily down whatever waterway accommodated them. That change allowed operators to put those costs aside, which increased profits.
But over the past five years, the next step was taken as two of the country's three main riverboat states, Illinois, and Louisiana, have both passed legislation that allows riverboat casinos to take their operations to dry land. Since 2018, a combined 25 riverboats in both states have been granted this dry-land exodus.
Athina Zisi, a former operations coordinator at Bet365 and COO at Energy Casino, said:
"The cultural acceptance of gambling has evolved, and the need for riverboat casinos as a workaround to local opposition has diminished. The shift to land reflects a broader acceptance of casino gaming in many jurisdictions, such as Louisiana, where riverboat casinos have been a significant part of the local gaming scene."
Zisi also noted, "Moving to land provides a more stable and secure environment for operations, allowing for more control, stability, and potential revenue generation. Some riverboat casinos have faced challenges due to natural occurrences like hurricanes, further emphasizing the need for a stable environment."
---