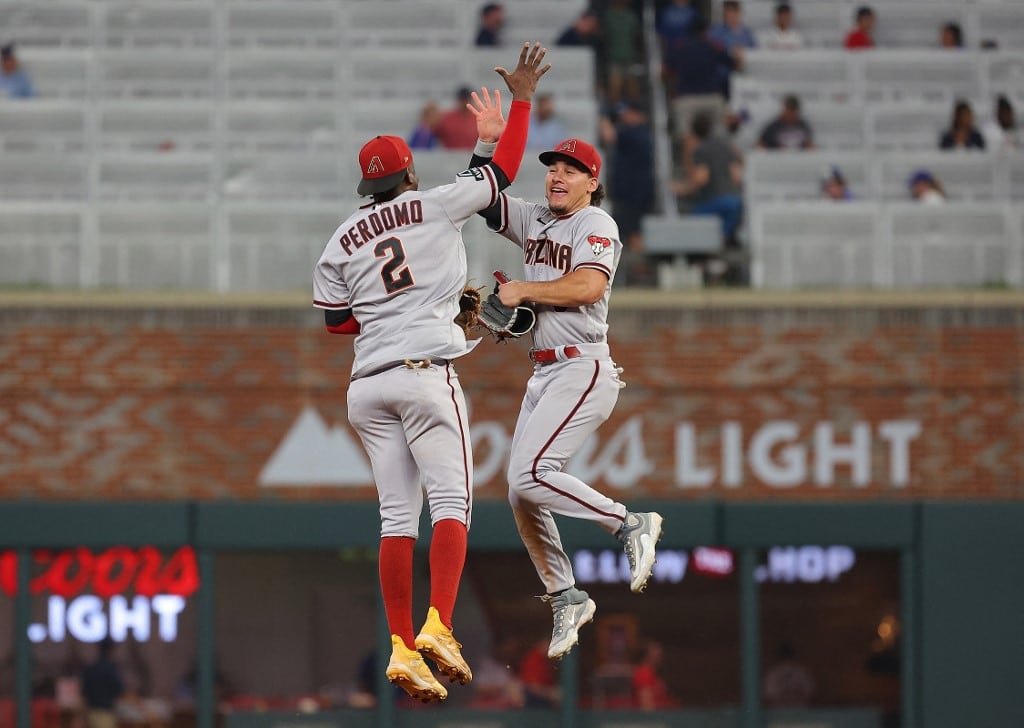 Arizona reported an impressive handle in June with bettors wagering over $393 million, ranking them No. 5 in the nation in that category.
June Sizzles in the Desert
Arizona had posted nine consecutive months of $400 million handles or greater and narrowly missed that threshold in June with $393.2 million in accepted wagers, which was a 23.3 percent increase over June 2022.
June sports betting typically wanes as there is a dearth of options with the NBA and NHL playoffs winding down and only Major League Baseball as the primary sport available, as well as a handful of tennis, golf, MMA, and boxing events on the sports betting menu.
It was the first time since Arizona launched sports betting in September 2021 that its handle managed a Top 5 ranking. And, although the handle was impressive, the win rate, or hold, for sportsbooks was a middling 7.2 percent, resulting in $28.3 million in gross revenue.
After promotional deductions, the taxable income was $16.4 million in adjusted gross revenue (AGR) which generated $1.6 million in taxes for the Grand Canyon State. Speaking of taxes, Arizona has levied $16.6 million in tax revenue for the year which is up 33.7 percent from last year's $11 million in taxes during the same period.
FanDuel Rules Again
FanDuel, one of the top sportsbooks, continued its reign of supremacy in the desert with the highest handle and revenue of any of its competitors. In a familiar refrain, FanDuel, DraftKings, BetMGM, and Caesars Sportsbook maintained their positions in Arizona's sports betting wars.
The June numbers reported by the Arizona Department of Gaming show the following top 5 sportsbook handles:
| | | | |
| --- | --- | --- | --- |
| Sportsbook | Handle | Gross Revenue | Hold |
| FanDuel | $146.3 million | $12.4 million | 8.5% |
| DraftKings | $111.3 million | $7.4 million | 6.7% |
| BetMGM | $55.8 million | $5 million | 9% |
| Caesars | $39.9 million | $1.5 million | 3.9% |
| Barstool | $11.3 million | $625,000 | 5.5% |
We should also note that Desert Diamond is a regional sportsbook that has generated impressive numbers, relatively speaking, against the national powerhouses. Despite a meager 3.3 percent hold for the year, it has picked up steam and battered the bettors with a 10.5 percent win rate or better over the last three months.
In June, Desert Diamond generated $9.4 million in sports bets resulting in $1.05 million in revenues on a sizzling 10.6 percent hold.
Shifting Landscapes
A few odds and ends we should note. WynnBET will be folding its tent in Arizona, and seven other states, and its June numbers illustrate why. The Las Vegas-based gaming giant produced only $3.6 million in wagers on a paltry hold of less than 0.4 percent producing less than $14,000 in revenue.
In addition, Barstool Sportsbook will soon be rebranded to ESPN Bet after Penn Entertainment locked in a deal to operate under the sports media giant's name but with the caveat it would distance itself entirely from the Barstool brand.
As a result, the founder of Barstool Sports, Dave Portnoy, was offered the brand he built into an empire, and subsequently sold to Penn for a reported $550 million, for the princely sum of one dollar.
Two stipulations came with the bargain basement deal. The first being that Barstool Sportsbook was not part of the deal, only the Barstool name and its media component.
The second stipulation was that if and when Portnoy ever does sell Barstool, Penn would be entitled to 50 percent of the sale. Portnoy has said he will die before he sells but either way, El Presidente wins the game of life yet again!
---