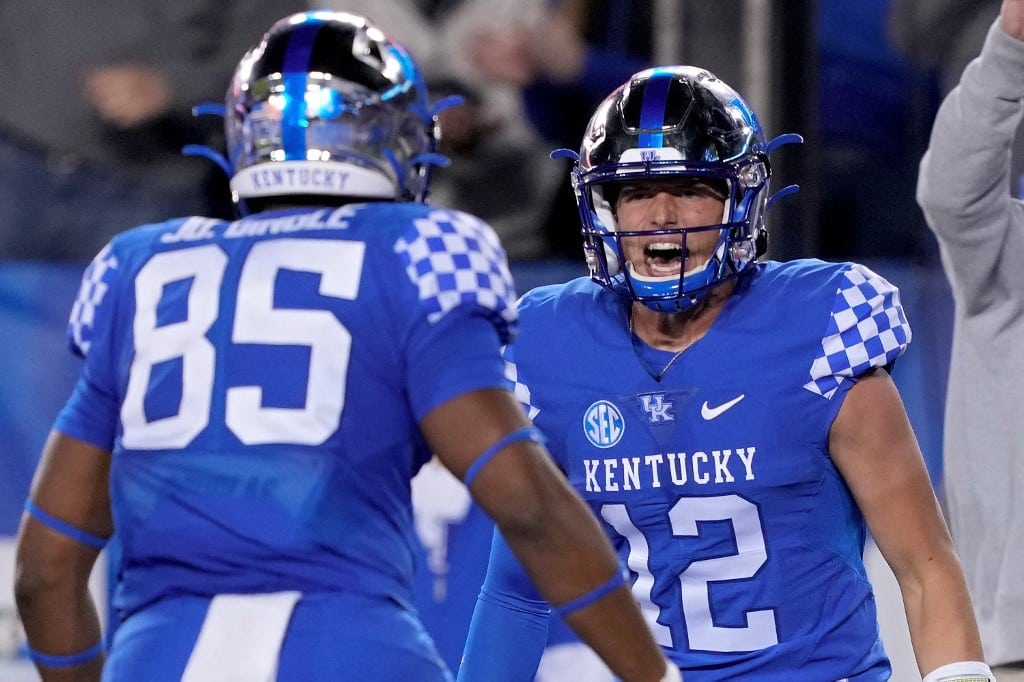 Kentucky has aggressively targeted September 28th as the date for its online sports betting launch and some of the mobile sportsbooks are already taking pre-registration signups in preparation for the big day.
Ready, Set, Launch!
According to reports, retail sports betting will be available in the Bluegrass State on September 7th while the mobile launch will occur three weeks later on September 28th. However many of the platform providers are getting a jump on things by allowing customers to pre-register so that they can hit the ground running.
One of those sports betting apps is the iconic gaming brand, Caesars Sportsbook, which will have downloads available for iOS, Android, and PC devices before the launch. Those who wish to deposit funds in anticipation of the launch will receive promotional offers that are offered only for first-time customers.
Eric Hession, President of Caesars Digital, expressed excitement about the launch, saying: "Launching Caesars Sportsbook for pre-registration in Kentucky is an exciting step as we prepare to bring customers in the Commonwealth a sports wagering experience that treats them like royalty this fall."
"Whether in-person at our conveniently located sportsbook at Red Mile Gaming & Racing in Lexington that will take its first bets on September 7, or on mobile devices anywhere in the state from Pikeville to Paducah, Caesars Sportsbook will allow fans to engage with their favorite sports and teams through an array of wagering options."
But Wait, There's More!
Reports are that those in Kentucky can download the app and will receive a bonus bet up to $1250 depending on the amount deposited and ultimately wagered on the first bet. Customers can also receive 1,000 Reward Credits and 1,000 Tier Credits through Caesars' loyalty program as part of the sign-up package.
And for those who don't want to wait, Caesars has announced plans to open a retail sportsbook at Red Mile Gaming & Racing in Lexington on September 7th. A statement from the company said, "The company's partnerships with both Red Mile and Keeneland further reinforce Caesars' commitment to horse racing and the continuous expansion of the Caesars Racebook app, which is live in 17 states, including Kentucky."
Much to the chagrin of neighboring states with minimum betting ages of 21, Kentucky's sports betting law allows those who are 18 to sign up and wager for online accounts. Up to 27 sportsbook licenses were initially available but it is doubtful there will be that many operators in Kentucky.
Top Sports Betting Brands & Tax Revenue Boost
Kentucky will also see familiar faces like Bet365, BetMGM, DraftKings, FanDuel, Penn (ESPN Bet), Circa, and Fanatics dotting the sports betting landscape. Kentucky will tax retail revenue at 9.75 percent while online revenue will pay a 14.25 percent tax. An estimated $23 million per year in taxes will be derived from this new revenue stream for the Bluegrass State.
The driving force in getting the product to market has been Governor Andy Beshear who signed the sports betting legislation into law on March 31st of this year and has made it a priority to get the sportsbooks up and running in time for the lucrative NFL and college football season.
Earlier last month the governor said, "The countdown is on. We are just three weeks away from sports wagering in Kentucky. We are ready to deliver the quality entertainment experience Kentuckians asked for while bringing money to the state to support pensions and free up funds that can be used to build a better Kentucky."
---