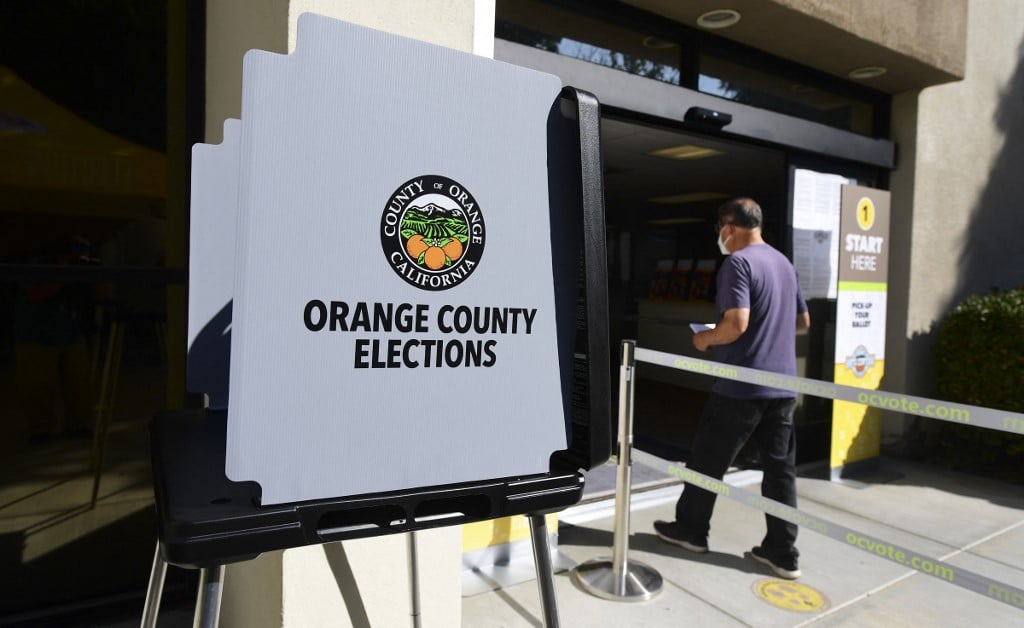 In yet another twist to the already complicated situation involving attempts to legalize sports betting in California, Democrats did not vote in favor of mobile sports betting.
On Sunday, the Democrats voted against Prop 27 which seeks to legalize online sports betting. It wasn't all bad news however as they remained neutral on a separate bill that would legalize sports betting at tribal casinos and race tracks.
Democrats Vote in Opposition of Mobile Sports Betting
It's anyone's guess right now as to when California will finally legalize sports betting. With over 30 states now having at least made it legal, California, Texas and Florida are the three most populous states left on the outside looking in.
The situation in Florida definitely qualifies as complicated with all of the lawsuits and Texas doesn't even appear like they're even ready to have the conversation. Then there's California who is definitely having the conversation, but that's as far as it's gotten really.
There are so many chapters to the story of legalizing sports betting that it's hard to reduce it to a few sentences. In a nutshell, tribes have control of gaming in the state. There are also card rooms that according to the tribes should be against the law.
Controversial Relationship
The tribes famously sued the California government all the way to the Supreme Court, eventually losing. This latest chapter does involve the government again but in reality, this time, it looks like the tribes could come out on the winning side.
This past Sunday, Democrats voted in opposition to Prop 27 which seeks to legalize online betting. This is a huge blow in terms of market potential. From a tax revenue standpoint, the market stands no chance of maximizing its potential which means less taxable revenue. From a player standpoint, the more competition in a market, the better. With this decision, Democrats have essentially given their support to the tribes.
Democratic Party Vote a Win for Tribes
Prop 27 would allow for mobile wagering in California and would allow for the major operators to partner with tribal casinos. The sticking point is the application fees which would be $100 million for digital platforms and $10 for the tribes that choose to use their own brand.
The problem with this, which has been argued by the tribes, is the astronomical application fee means that a limited number of operators would qualify for licenses.
Against Prop 27
Essentially the Democratic party is saying that their opposition to Prop 27 amounts to support for the tribes. Many Democrats have called Prop 27 an assault on tribal sovereignty. Remember, this is already a very complicated relationship between the state government and the tribes.
Many leaders from both the tribes and Democratic Party have stated that Prop 27 would threaten the future economic sustainability of California's indigenous people. While that could be a slight exaggeration, it is clear that Prop 27 certainly is not in the best interest of the tribes.
Players across the country that don't yet have access to legalized sports betting via mobile, can go to Odds Trader once this changes. Odds Trader currently offers betting odds comparison in more than a dozen states, including Arizona, New York and Virginia.