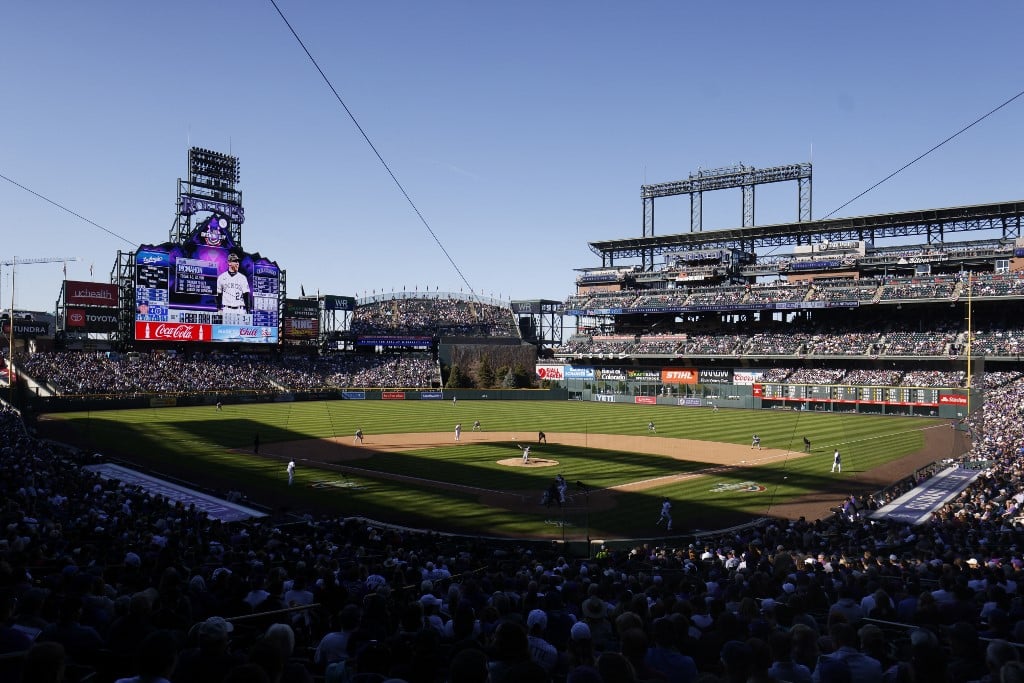 Despite the dip in wagering handle for the month of April, legal sports betting has come a long way in the last year.
The dip is something that is standard across the U.S based markets for this time of the year so it's no reason to be alarmed.
In fact, compared to the numbers at the same time last year, it's a reason to be optimistic that Colorado's market can grow even more in the years to come.
Year Over Year Trends Shows Huge Growth
The $393 million in handle reported for April represents a 22% drop when compared to the handle in March. That isn't the reason for concern however as this is the industry standard for U.S based sportsbooks.
It's the end of March Madness and also when the NBA regular season begins to wind down. Despite the fact that playoff basketball does attract a lot of bettors, the fact is half the teams in the league are no longer playing therefore there are significantly fewer games to bet on.
As teams get eliminated on a bye weekly basis, the revenue opportunities go with it. The April total takes Colorado's total bets to just under $7 billion dollars in their second full year of legal sports betting.
Comparing Figures
When you compare the figures to last year, the growth has been tremendous. Compared to April 2021, the handle in Colorado actually increased by 60% which is music to the ears of lawmakers who are most interested in the taxable revenue.
In terms of where they rank nationally since PASPA was struck down, Colorado ranks 6th in total revenue just ahead of New York, Michigan, Virginia, and Tennessee who round out the top ten.
Colorado Committed to Tackling Problem Gambling
With all of the taxable revenue available, there is a subject that local lawmakers have had to tackle. A part of the reality of legal sports betting is problem gambling.
Every state that has launched so far has made reference to how they plan on dealing with that issue and it appears that Colorado is ready to put its money where its mouth is.
A Bill Its Way Through Legislature
A bill is currently working its way through the legislature that would make $3 million dollars a year available to address the issue of problem gambling.
Local lawmakers have had to acknowledge that this issue has long been ignored by the state, both before and since PASPA was struck down. That is what HB 22-1402 hopes to rectify in the near future.
According to a 2016 survey, Colorado ranked near the bottom in terms of support programs for individuals with addictions like gambling, substance abuse, and even depression.
Silver Lining in Colorado Sports Betting
If there's a silver lining to this, it is that the revenue generated by legal sports betting will be able to help fund support for an issue that existed long before sports betting was legalized locally.
Players across the country that don't yet have access to legalized sports betting via mobile, can go to OddsTrader once this changes.
OddsTrader currently offers betting odds comparison in Illinois, Colorado, New Jersey, Pennsylvania, Tennessee, Indiana, Michigan, Virginia, Iowa and West Virginia.