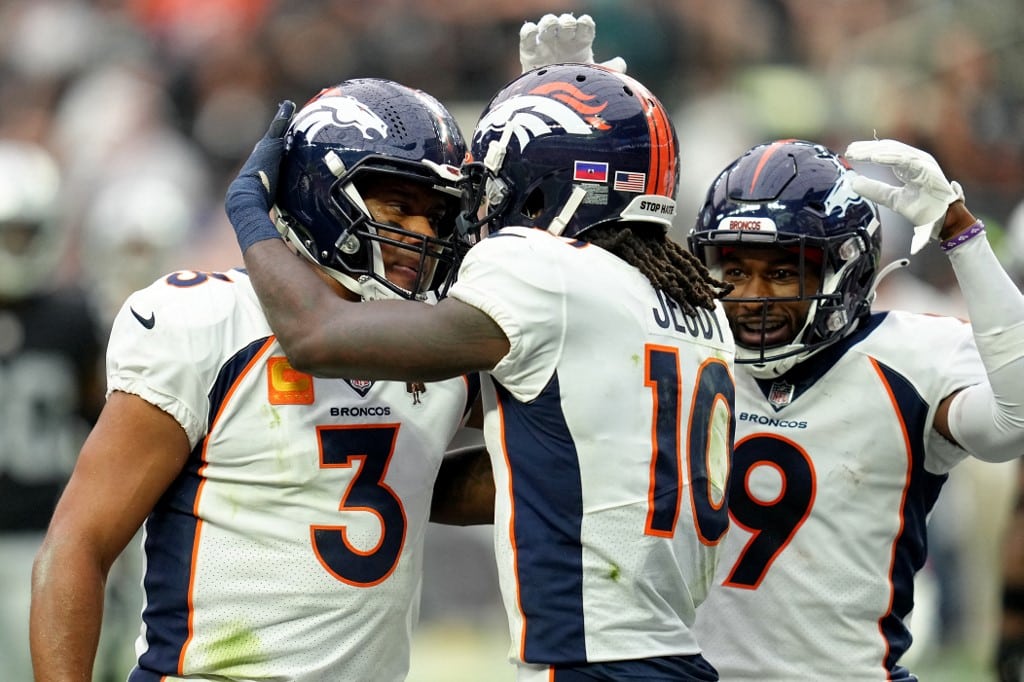 Despite modest preseason football betting numbers, overall handle, as well as hold and revenue, all increased in the month of August.
All of this gave the state a big tax boost, something it needed after a very slow July. Tax money from sports betting in Colorado gets funneled into the Water Implementation Cash Fund, which is a massive project.
Colorado Is Top Ten Post PASPA
In surpassing $8 billion in sports wagering handle, Colorado became only the seventh state to accomplish the feat in the post-PASPA era. The only other states to accomplish the feat are New Jersey, New York, Pennsylvania, Illinois, Indiana, and of course Nevada. Legal sports betting in Colorado launched in May of 2020 and has quickly become a staple in the top ten. Even if you only count this year, they still rank in the top seven overall.
According to the Colorado Department of Revenue, operators took in $290.1 million in wagers during August, which represents an increase of 12% from July's handle.
On a year-over-year basis, this was an increase of nearly 37%. The hold was very strong as well, at 8.9%, bringing in over $1.8 million in tax revenue. Compared to July, that was an increase of nearly 67%.
If you're comparing the numbers yearly, August of 2022 saw the number increase by 150%.
Football Season Will See Increased Numbers
When Russell Wilson joined the Denver Broncos, it gave a lot of fans in Colorado a reason to be optimistic about this coming season. Those increased betting numbers that many local operators were hoping did not come through in the preseason. More than 40% of all betting tickets in Colorado for August were from baseball bets. Tennis actually came in second place with 10% of the tickets, with the NFL coming in third place at 7.4%.
The NBA hasn't even started yet but basketball came close to matching the NFL's share with 7% of the betting. While it may seem unusual for bettors in the U.S to be betting on basketball outside of the NBA, the tournament they were betting on in Europe featured some of the NBA's top foreign players so that's a little misleading.
We should expect those numbers to flip dramatically now that the NFL is in full swing. Wilson and the Broncos do not look anywhere near as good as advertised, but that won't stop NFL money from rolling in. College football has also started, and with "high season" officially underway, there will be a lot more taxable revenue for the state to put into their projects.
Retail Bettors Taking a Beating
The 8.9% hold percentage is really strong but when you take a closer look, it's really brick-and-mortar bettors that took a real beating. In-person betting is not nearly as popular as mobile/online betting and the hold percentage from August won't help its popularity much. Brick-and-mortar sportsbooks posted a 25.1% hold, which is a ridiculously high number.
Football bettors took the worst beating, which might explain why they represented such a small amount of the overall tickets that came in. Sportsbooks paid out only 41% of NFL bets and 20% of the college football handle
Players across the country that don't yet have access to legalized sports betting via mobile, can go to OddsTrader once this changes. Odds Trader currently offers betting odds comparison in
Illinois
Colorado
New Jersey
Pennsylvania
Tennessee
Indiana
Michigan
Virginia
Iowa
West Virginia
---