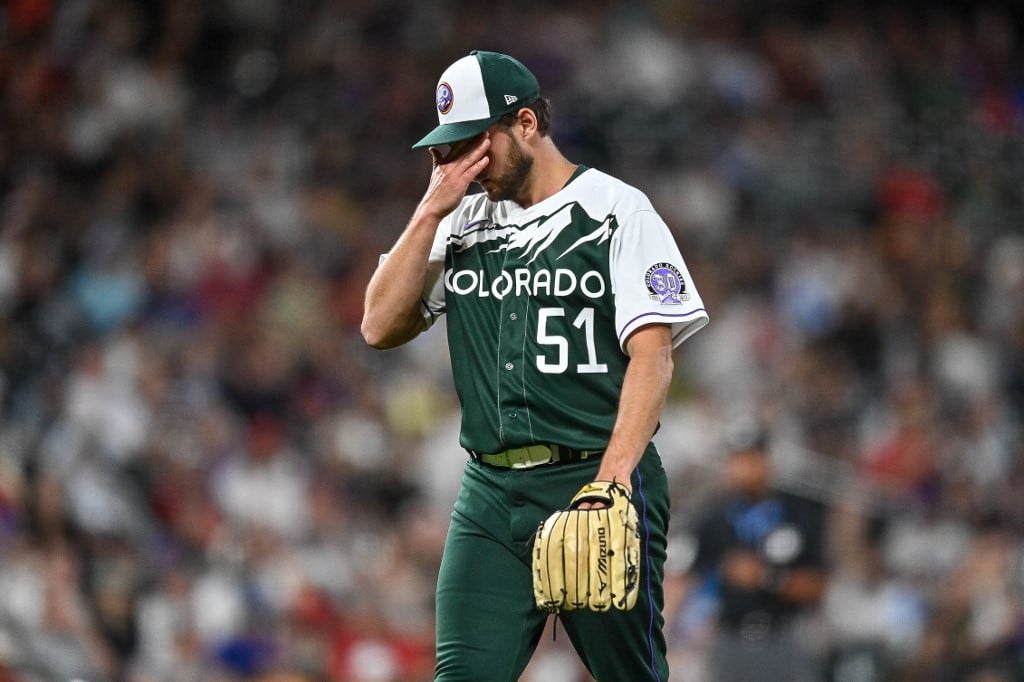 The Colorado sportsbooks were busier this August than last, with the handle up 5.5% from last year. However, Colorado's interest in America's Pastime fell 10.5% compared to the same time last year.
Baseball Strikes Out in Colorado
Interest in local sports teams will often translate to how much money is bet on them throughout the season. And in the case of the Colorado Rockies, they were a bad team in 2022, ending the season with a 68-94 record, but even worse this year with a 59-103 mark.
In either case, the Rockies were never threatening for a postseason berth, so it might be a stretch to believe interest waned this year because they were nine games off last year's pitiful pace, but it's a remote possibility.
Whatever the reason, the passion for baseball in Colorado faded as evidenced by a 1.8% decline in June, and a 5.2% decrease in July, followed by a 10.5% drop in August from those months last year. Overall, baseball betting accounted for $314.9 million over those three months, which was $20 million below the $334.9 million baseball handle during the same time in 2022, a 6% decline.
Football Sparks Surge
Although wagering on baseball plummeted in August compared to last year, the overall handle spiked 5.5% to $306.1 million. The sportsbooks' gross gaming revenue was $25.9 million on a hold of 8.45% with $25.6m of the monthly revenue total generated online while brick-and-mortar sportsbooks contributed just $248,732.
After promotional deductions and other write-offs, the net adjustable gross revenue fell to $18.7 million, of which $1.8 million went to the state's tax coffers.
Prime Time
A small bit of that had to do with the national spotlight focused on the University of Colorado's football program led by the charismatic Deion "Prime Time" Sanders.
As many of you may know, Sanders has single-handedly resurrected the Buffaloes football program and it began with a stunning season-opening victory over last year's CFP entry, TCU, in which Colorado secured a 45-42 victory. Colorado was one of the most heavily bet teams over the first four weeks of the season.
Although that game took place on September 2nd, there were 18 D-1 FBS college football games at the end of August, which prompted a $6 million handle, up nearly 38% compared to August 2022.
Novig Launching in Colorado
Novig is building a commission-free, high-frequency sports betting exchange, but until Colorado licenses that type of operation, the company will act as a sports betting operator in the Centennial State. Novig will partner with Full House Resorts and its Bronco Billy's Casino property in Cripple Creek to be granted the license.
"We're thrilled to kick off our journey in the vibrant sports betting landscape of Colorado," Novig co-founder and CEO Jacob Fortinsky said. "We'd like to thank the Division of Gaming for their help throughout the process.
"We're committed to building an unparalleled, community-led betting experience. We look forward to becoming the go-to destination for sports fanatics and sharp bettors alike."