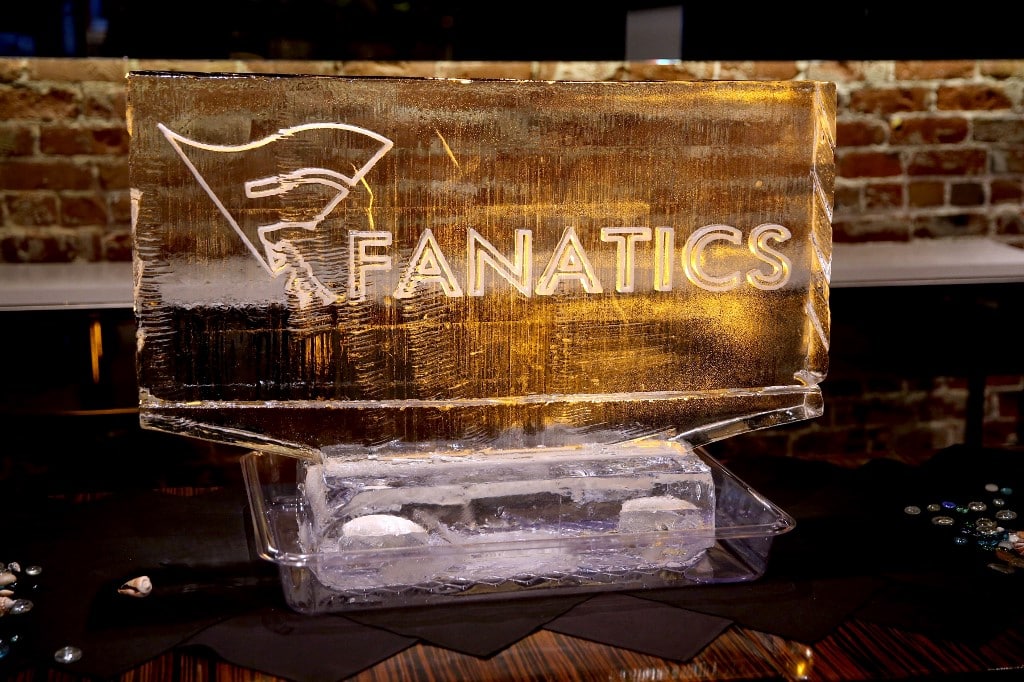 Maryland's newest entry into their online sports betting market, Fanatics, made an impressive debut despite still being in the beta phase, with a market-leading 20.6% win rate.
Fantastic for Fanatics
Restaurants might call it a soft launch, when they open to friends, family, and invited guests. It is an opportunity to work out the kinks without getting embarrassing public backlash if things go awry.
Beta testing is somewhat similar in that online sportsbooks new to the market may either be required to limit access or voluntarily allow only certain clientele permission to wager on their site, so they may work out any bugs before swinging open their digital doors to the betting public.
And that is precisely what Maryland's newest competitor in its hotly-contested sports betting market did when Fanatics launched on May 30th, as only their retail customers were allowed to place bets on their virtual sportsbook. Fanatics' in-person location can be found at FedExField, home of their partners, the NFL's Washington Commanders.
Fanatics' June monthly handle was paltry in comparison to the industry titans like FanDuel and DraftKings, but the $1.6 million in wagers over their first month in the Maryland market, with only a small portion of the population having access, was nevertheless considered a good start.
How Much Did They Really Make?
Yet, what was even more impressive was the 20.6% hold, which generated $329,238 in gross gaming revenue (GGR). But that figure was also the product of $616,000 in promotional bonuses to attract their limited audience to the site.
Thus, there were no profits after those deductions, and the Old Line State saw no revenue because of it, but its debut portends a bright future in a vibrant market.
Industry Leaders Stay Strong
FanDuel and DraftKings are the undeniable online sports betting market leaders throughout the United States, and their closest challengers are a distant third. Maryland is no different, as FanDuel delivered $108.6 million in total wagers, which equates to 45% of the online market followed by DraftKings with $89.6 million in June, which accounts for 37% of the market share.
The dynamic duo accounted for over 82% of the market in Maryland, which seems to be a familiar refrain. The two online gaming giants continue to pummel the competition, with the rest of the operators competing for the remaining scraps.
Playing Catch-Up
Essentially what we have is the sports betting's version of Coca-Cola and Pepsi with all the other brands trying to forge a niche as best they can. And while companies like Caesars Sportsbook have been synonymous with gambling for decades, this is not the rat pack generation betting online.
The audience that wagers on sporting events through their mobile devices or laptops is a younger demographic that recognizes FanDuel and DraftKings more readily than a Las Vegas-based icon due to the precursor to sports betting in the U.S., daily fantasy sports.
Sara Slane, owner and founder of Slane Advisory, a gaming advisory services firm, said, "DraftKings and FanDuel started off with a bigger lead than some of the more established casino brands. They had obviously been front and center with daily fantasy sports and have spent billions of dollars on building up brand recognition and capturing those DFS customers and then converting them to sports bettors."
At least for the foreseeable future, FanDuel and DraftKings will continue to rule the sports betting realm while all the others must be content to toil in their kingdom.
---