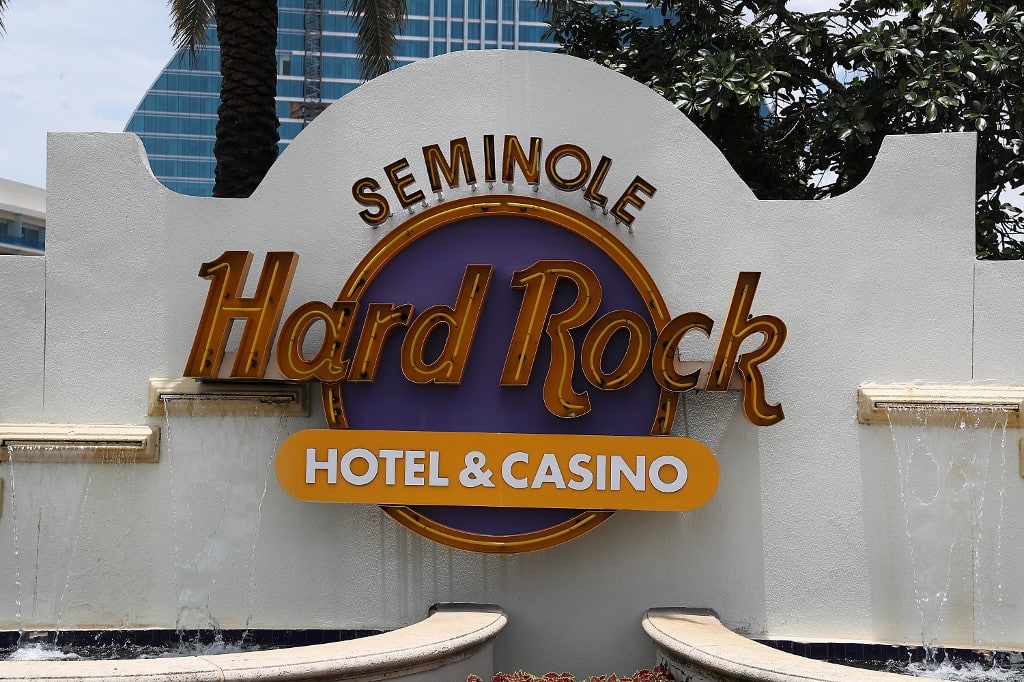 The continuing saga of online sports betting in Florida took another turn recently as the Seminole Tribe, owners of the Hard Rock brand, turned the spigot back on their mobile sports betting app after a two-year hiatus. However, West Flagler Associates is seeking a cease-and-desist order.
Limited Mobile Betting
After several legal battles, West Flagler suffered a defeat at the federal level when the US Supreme Court ruled against them in their petition to have an emergency hearing on sports betting in the Sunshine State.
However, that doesn't mean that avenue has been completely exhausted as no ruling has been made on whether the SCOTUS will ultimately hear the case based on its merits.
Keep Waiting
That decision won't be known for at least another few months but the legal setback to West Flagler gave enough impetus to the Seminole Tribe to restart the engine on its Hard Rock mobile sports betting app early last week.
We should note that only Hard Rock customers can wager digitally and this is not for the betting masses in Florida.
Not yet, at least. It's a dicey proposition because West Flagler has not exhausted all legal remedies at the federal or state level. And if they are ultimately successful it would be the second time the Hard Rock app has been shuttered which is not a good look for the brand.
Say What?
Upon learning Hard Rock was accepting online sports bets, West Flagler Associates filed with the Florida Supreme Court asking that the august body prohibit Hard Rock from soliciting sports bets using its mobile app.
The parimutuel company was successful in November 2021 in getting it shut down after it had been active for only a month. And although this time around the audience is far more limited in scope, West Flagler will request the same outcome until all legal remedies have been pursued.
Uphill Battle
West Flagler understands that the time is now to exhaust every legal recourse because the clouds are shifting for the Seminole Tribe and they are finally seeing enough legal light that it encouraged them enough to begin taking online sports bets once again – even if it is tailored specifically to existing users.
Getting a favorable ruling from the US Supreme Court would be a long shot but the various arguments made to the Florida Supreme Court may have more merit. However, there are other factors at play, and gaming industry attorney, Daniel Wallach, explains West Flagler's current legal position.
"The bigger issue is what West Flagler does in response to this soft launch, and they told the court not once but twice, and I'm talking about the Florida Supreme Court, that they will file what's known as an all writs motion."
State Supreme Court
The state supreme court has not announced whether it will hear the case but it could be a tall task says Wallach, "I think Governor DeSantis is going to prevail in the case brought against him because he appointed 5 out of the 7 Florida Supreme Court justices, and they've never ruled against him on a similar kind of motion."
As for when these rulings will be made, Wallach stated, "The real action is going to be in the U.S. Supreme Court. The next decision, though, is going to be from the Florida Supreme Court. Look at it in increments. Probably between now and Thanksgiving sports betting is here to stay. Afterward, it really does hinge on how different courts rule."
OddsTrader will continue to monitor this story and update our readers as events unfold.