Is sports betting legal in Florida?
Currently, the legal status of sports betting in Florida remains ambiguous as the state has not yet enacted specific legislation to govern the practice. However, there are distinctions to be made between in-person sports betting and online/mobile sports betting. Below, we will explore the legality of each form in more detail.
In-Person Sports Betting in Florida
In-person sports betting, also known as retail betting, involves placing bets on sporting events at physical locations such as casinos, sportsbooks or betting kiosks. As of the time of writing, Florida has not authorized any state-sanctioned retail sportsbooks. This means that there are no legally operated brick-and-mortar establishments where individuals can engage in sports gambling activities.
Despite the absence of state-sanctioned options, some Native American tribal casinos within Florida may offer limited in-person sports betting opportunities under the Indian Gaming Regulatory Act. However, it's essential to verify the legality and specific regulations of such offerings with the respective tribal casino authorities.
Bettors seeking in-person sports betting experiences can also explore other states that have legalized and regulated sports betting. Traveling to neighboring states where sports betting may be legal, could provide opportunities for those living close to state borders.
Online & Mobile Sports Betting in Florida
As of the present moment, both online sports betting and mobile sports betting in Florida remain unregulated, lacking a proper legal framework akin to in-person sports betting. The absence of specific guidelines and provisions raises uncertainty and challenges for both operators and bettors alike. While the state has yet to establish a formalized system to govern these digital betting platforms, individuals interested in engaging in such activities are urged to adopt a proactive approach and prepare for the potential advent of online sports wagering in Florida.
Despite the current legal void, the prospect of online and mobile sports betting presents a significant opportunity for the state's gambling industry and its citizens. As technology continues to advance and online gambling gains traction nationwide, Florida stands at a crossroads with the potential to capitalize on this burgeoning market. For prospective bettors, staying informed about legislative developments and industry updates becomes paramount, as the emergence of a regulated online sports betting ecosystem could be on the horizon. By familiarizing themselves with responsible gambling practices and adhering to legal guidelines once established, Floridians can position themselves advantageously to embrace the future of sports wagering at online and mobile sportsbooks while ensuring a safe and enjoyable betting experience.
Which sportsbooks could operate in Florida in the future?
As the landscape of legal sports betting in Florida continues to evolve, several prominent online sportsbook operators could potentially start taking online sports wagers in the state in the future, providing residents with more legal options. These sportsbooks have gained popularity nationwide and are likely to be considered by bettors once the legal framework for sports betting becomes more defined in the Sunshine State. Below, we provide an overview of the top-five online sportsbooks that are likely contenders once the online sports betting market is legalized in Florida:
 This esteemed U.S. sportsbook is celebrated for offering a captivating betting experience, with a strong commitment to user satisfaction. Its specialty in delivering outstanding value, designed particularly for casual bettors, ensures a gratifying betting journey. Notably, Caesars Sportsbook maintains point spreads and totals at a standard -110, guaranteeing reliability for those who prefer these popular bet types.
A prominent feature of Caesars Sportsbook is its frequent 'odds boosts' promotions, spanning major sports such as NFL, NBA, NCAA, NHL, and MLB. These promotions not only inject excitement into the betting experience but also elevate potential returns, making it an attractive choice for bettors seeking added value.
The platform's user-friendly interface simplifies navigation and enables seamless bet placement across various sports and bet types. Additionally, Caesars Sportsbook actively engages its users through initiatives like the "Go Full Caesar" promotion, tailored for existing users, and the "Spread The Word" referral program, which generously rewards those who refer friends.
The Caesars Rewards program further underscores the sportsbook's commitment to its users, offering escalating perks and extending rewards to hotel stays and vacations, enhancing the overall betting experience. While occasional minor app hiccups are reported, the platform consistently provides swift and responsive interactions, with real-time updates enhancing the immersive betting environment. If Caesars Sportsbook lands in Florida, it could redefine the betting landscape for Sunshine State residents, promising a satisfying and rewarding betting journey.
BetRivers shines in the U.S. sportsbook arena for its unwavering commitment to delivering a consistently competitive betting experience. Known for offering fair and competitive odds, especially for popular sports and events, BetRivers holds the promise of an enticing betting journey for Floridians. The sportsbook's dedication to maintaining competitive odds across a diverse range of sports and bet types sets it apart.
What truly distinguishes BetRivers is its balanced approach to promotions. Instead of overwhelming users with a multitude of offers, the sportsbook prioritizes value through its odds. From time to time, it spices up the betting experience with odds boost promotions, injecting excitement into users' bets across various sports. These promotions cater to a wide spectrum of sports enthusiasts.
A standout feature is BetRivers' unwavering commitment to real-time updates and notifications. Users receive instant alerts regarding odds changes and market shifts, enabling informed decision-making, particularly during in-play betting. This ability to swiftly update odds within minutes underscores BetRivers' dedication to providing a seamless and engaging betting experience.
BetRivers' user-friendly platform is thoughtfully designed for effortless navigation, catering to both newcomers and seasoned bettors. The well-organized interface simplifies transitions between different sections, ultimately enhancing the user experience. While personalized customization options are limited, the platform compensates by ensuring compatibility across various devices, allowing users to engage with their bets from anywhere.
The sportsbook's commitment to user guidance is evident through its tutorial and help resources, available in various formats. Accessible customer support options through live chat, email, and phone further underscore BetRivers' dedication to user satisfaction.
BetMGM, a prominent player in the U.S. sports betting scene, boasts a range of standout features and promotions that make it a compelling choice. It's important to note that BetMGM's odds are known for their versatility. While opinions on odds competitiveness may vary in certain markets, the sportsbook consistently offers favorable options across a wide range of sports and bet types. This ensures a reliable betting experience without significant variations in odds competitiveness.
One of BetMGM's most exciting features is its 'odds boosts' promotions, especially for major professional sports like football, baseball, and basketball. These promotions frequently enhance odds, often by 25% to 50%, increasing potential returns and adding excitement to the betting experience. Additionally, BetMGM excels in real-time odds updates, allowing bettors to make informed decisions swiftly. This commitment to user satisfaction sets BetMGM apart as a dynamic and user-centric sportsbook.
BetMGM's platform is designed with user-friendliness in mind, making it accessible to newcomers and experienced bettors alike. The intuitive layout simplifies navigation on both the website and app, ensuring seamless transitions between bet placement, accessing various sports, and exploring different bet types. The platform remains responsive even during peak periods, providing a consistently smooth betting experience. Robust search and filter options further enhance efficiency, making it easy to find specific bets and events. While BetMGM may not focus on flashy features, its practical tools and seamless design contribute to a highly accessible and enjoyable platform for Florida bettors if it were to become available in the state.
FanDuel, a leading sportsbook, consistently offers competitive odds across various sports, making it a top choice for NFL and MLB fans. Their regular odds boost promotions, ranging from 35% to 100%, keep users engaged and enhance potential winnings.
Real-time updates for in-play betting ensure accurate odds during live events. FanDuel's user-friendly platform simplifies creating parlays and accumulators, though search filters could be more refined. Nonetheless, whether on the website or app, users enjoy a seamless experience on both desktop and mobile devices.
FanDuel's commitment to accessibility aligns with industry standards. Expanding language support beyond English could further enhance inclusivity. Despite occasional concerns about customer service and app functionality, the platform maintains high ratings for promotions and payment processing, reinforcing its positive reputation.
Dynamic promotions responding to significant sports events, along with creative offers like "NBA In-Play Insurance," set FanDuel apart. Operating in 19 states, it's recognized for its user-friendly features, efficient customer service, and diverse betting options. If FanDuel were to become available in Florida, local bettors would anticipate an engaging and competitive betting experience.
DraftKings is distinguished by its unwavering commitment to consistently providing competitive odds that rank among the industry's best. Whether you prefer mainstream sports or niche events, DraftKings ensures odds that can significantly boost potential payouts, catering to both casual and experienced bettors. While there may be minor variations in the competitiveness of free play bets, the overall quality of odds consistently impresses.
What truly sets DraftKings apart are its promotions and features designed to enhance your betting journey. Through profit boost bonuses and free play bets, DraftKings offers an enticing opportunity to enjoy improved odds and increased potential returns. Navigating their user-friendly website or app to discover and capitalize on these enhanced odds promotions is straightforward, ensuring that you seize every opportunity.
For those interested in major sports or lesser-known events, DraftKings keeps you well-informed with real-time updates and alerts, enabling you to make informed decisions instantly. Their agility in adjusting odds swiftly to reflect market changes, team news, and pivotal factors is truly remarkable, ensuring that bettors are always updated with the latest developments. DraftKings offers more than just betting; it offers a dynamic, value-packed experience that could become a top choice among U.S. sportsbooks in Florida if it becomes available.
PointsBet's reputation as a formidable player in sports betting is well-established. It is known for offering competitive odds that span a wide array of popular sports and events. However, what truly distinguishes PointsBet is its unwavering dedication to NFL lines, a feature that would undoubtedly resonate with football enthusiasts in Florida. This specialized focus promises to provide enticing and precise odds tailored to the passion for the game in the state.
One of PointsBet's key strengths lies in its commitment to enhancing odds through daily promotions. These promotions consistently inject added value into wagers, making PointsBet an attractive choice for bettors seeking to maximize their returns across various sports and bet types. Additionally, PointsBet's real-time odds adjustments ensure that bettors remain well-informed and equipped to navigate the ever-changing betting landscape, reflecting their dedication to delivering the best possible user experience.
PointsBet's user-friendly platform, complemented by innovative features like "No Juice" spreads and same-game Parlay boosts, adds layers of excitement and value for users. Its commitment to staying fresh and relevant, including the introduction of new betting markets and strategic partnerships with major sports organizations, underscores its position as a leader in the dynamic world of sports betting.
While not available yet, PointsBet's strong presence, innovation, and client-centric approach could bring an elevated sports betting experience for Floridians, particularly football fans.
The Sports Betting History for Florida
The journey of sports betting in Florida has been shaped by a series of legislative deliberations and key events that have influenced its legal landscape. From the consideration of bills to the legalization of Daily Fantasy Sports, the state has witnessed a dynamic evolution of its gambling industry. Below is a timeline highlighting significant events in Florida's sports betting history:
April 2022: All four bills under consideration in the statehouse meet their demise, failing to advance beyond their original chambers and thus do not become law.
March 2022: The Senate Tourism Committee passes the Gambling Control Bill, known as Senate Bill 294, which now proceeds to the full Senate for further evaluation.
February 2022: Senator Greg Albritton plans on bringing three bills forward. However, due to opposition from the House, Senator Albritton decides against it.
February 2022: State Representative John Rogers introduces House Bill 405, aiming to bring sports betting exclusively to Jefferson County, the most populous county in Alabama where Birmingham is located. The bill includes provisions for mobile sports wagering and proposes a 10% tax on adjusted gross receipts.
May 2021: Alabama Governor Kay Ivey signs the sports betting bill into law which brings forth the legalization of sports betting in the state.
May 2021: The Alabama Senate approves the sports betting bill to allow for legal betting on sports, gaining support in the legislative process.
May 2021: The Alabama House of Representatives passes a bill to legalize sports betting, showing favor for the expansion of gambling options within the state.
March 2021: Senate Bill 294, a bill to legalize sports betting, is introduced in the Alabama House of Representatives, sparking discussions and considerations.
2019: Daily Fantasy Sports is finally legalized in the state.
May 2018: The U.S. Supreme Court overturns a federal law that previously prohibited sports betting in most states, granting individual states the authority to determine whether to legalize and regulate this activity.
2018: The Alabama legislature deliberates on a bill to regulate Daily Fantasy Sports but does not succeed in enacting it.
2006: The Alabama legislature passes a law banning electronic bingo machines, effectively leading to the decline of the state's gambling industry.
The sports betting history of Florida reflects a dynamic journey influenced by legislative debates, evolving public sentiment and external events. As neighboring states legalize sports betting and the sports betting revenue potential becomes evident, Florida continues to explore the possibilities of legal sports wagering. As the landscape of sports betting regulation unfolds, it remains essential for legislators, regulatory bodies and stakeholders to carefully navigate the path forward, considering responsible gambling measures and the interests of both the state and its citizens.
Getting Prepared For Florida Sports Betting
As Florida inches closer to potentially legalizing sports betting, it's essential for sports enthusiasts to get prepared for this exciting new venture. Understanding the various aspects of online sports betting, including bonuses and banking methods, can enhance the overall betting experience. Additionally, having knowledge of the state's top sports teams provides valuable insights for making informed betting decisions. Below are the topics we will cover in more detail to help you get ready for Florida sports betting.
Sportsbook Bonuses That You Can Look Forward To

Online sportsbooks often entice new users and reward loyal customers with a variety of bonuses. These incentives can boost your bankroll and provide opportunities to explore different betting markets. Here are some commonly offered bonuses at online sportsbooks:
Welcome Bonuses: These are promotions specifically designed for new users. They may include deposit matches, free bets or bonus credits that are credited to your account after signing up and making an initial deposit. Some sign-up bonuses might require a bonus code to be entered to be eligible.
Deposit Match Bonuses: With deposit match bonuses, the sportsbook matches a percentage of your initial deposit, effectively giving you additional funds to bet with.
No Deposit Bonuses: No deposit bonuses grant you bonus funds or free bets without requiring an initial deposit. They offer a risk-free way to explore the sportsbook's offerings.
Bonus Bet Credits: Some sportsbooks offer bonus bet credits that can be used to place bets without using your own funds. Any winnings from these credits may be subject to certain wagering requirements.
Cashback Offers: Cashback promotions provide a refund on your net losses within a specific timeframe, offering some consolation if luck isn't on your side.
Sportsbook bonuses can significantly enhance your sports betting experience in Florida. However, it's essential to read and understand the terms and conditions of each offer to make the most of these incentives.
More Sports Betting Resources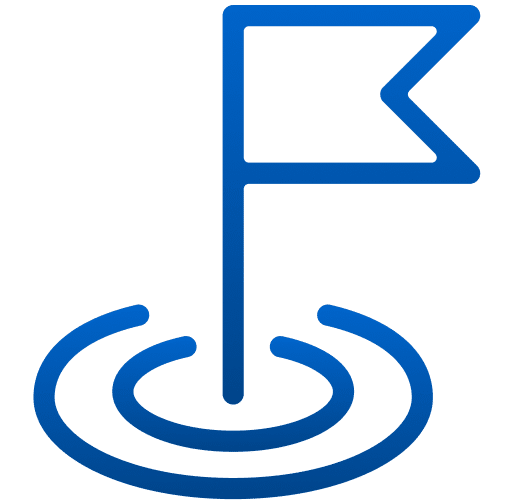 Welcome to our detailed guide to the best online sportsbooks in the United States.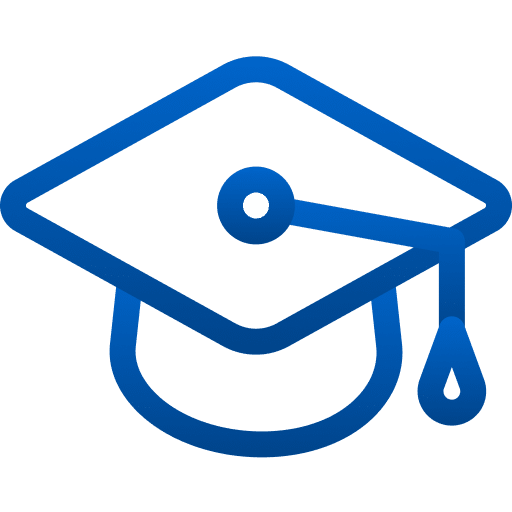 Sharpen your skills as a handicapper using our betting tutorials and resources.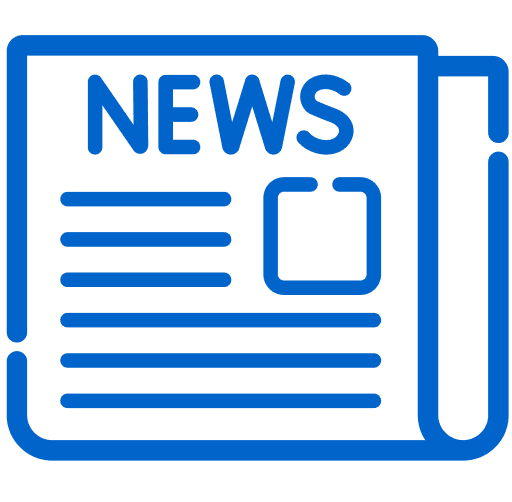 Stay updated with the latest news surrounding U.S. sports betting.
Commonly Accepted Banking Methods at Online Sportsbooks

When engaging in online sports betting, it's crucial to have convenient and secure payment options for deposits and withdrawals. Here are some commonly accepted banking methods at online sportsbooks:
Credit Cards: Major credit cards, such as Visa and Mastercard, are widely accepted at online sportsbooks, providing a convenient way to fund your betting account.
Debit Cards: Debit cards linked to your bank account can also be used for deposits and withdrawals, offering a straightforward payment method.
E-wallets: E-wallets like PayPal, Neteller and Skrill offer fast and secure transactions. They act as intermediaries between your bank account and the sportsbook, providing an added layer of privacy and security.
Bank Transfers: Direct bank wire transfers allow you to deposit and withdraw funds directly from your bank account to your sportsbook account. While they may take a bit longer than other methods, bank transfers are a reliable option for many bettors.
Prepaid Cards: Prepaid cards, such as Paysafecard, provide a way to deposit funds without using personal banking information. These cards can be purchased at various retail outlets and come with predetermined values.
Cryptocurrencies: Some online sportsbooks accept cryptocurrencies like Bitcoin, Bitcoin Cash, Ethereum and Litecoin. Using cryptocurrencies for transactions can offer increased anonymity and quicker processing times.
Pay by Phone: Pay by Phone services enable you to make deposits by charging the transaction to your phone bill or prepaid balance, providing a convenient option for mobile bettors.
Having a range of commonly accepted banking methods at your disposal empowers you to choose the most suitable option for your online sports betting activities in Florida. Whether you prefer the ease of credit card transactions, the added security of e-wallets or the privacy of cryptocurrencies, reputable online sportsbooks strive to provide diverse and secure payment options for a seamless betting experience.
It's crucial to consider factors such as transaction fees, processing times and any potential bonus offers tied to specific payment methods. By selecting the right banking method, you can ensure smooth and hassle-free transactions while enjoying the thrill of sports betting in the Sunshine State.
Florida's Top Sports Teams
Sports betting in Florida will undoubtedly draw attention to the state's top professional and collegiate sports teams. Being familiar with these teams and their performances can aid in making informed betting decisions. Here, we provide an overview of Florida's top professional sports teams to keep an eye on when engaging in sports betting.
Miami Dolphins (NFL): The Miami Dolphins are a prominent NFL team based in Miami, Florida. As one of the state's favorite football teams, their performance in the NFL can significantly impact sports betting markets.
Tampa Bay Buccaneers (NFL): The Tampa Bay Buccaneers, based in Tampa, Florida, have gained widespread popularity, especially after securing a Super Bowl victory. Their games draw significant attention from bettors and sports enthusiasts alike.
Jacksonville Jaguars (NFL): The Jacksonville Jaguars represent Florida's interest in the NFL, with their performance attracting attention in the state's betting markets.
Miami Heat (NBA): The Miami Heat is an NBA team with a storied history and a dedicated fan base. Their games in the Sunshine State draw substantial betting interest, especially during the NBA season.
Orlando Magic (NBA): Orlando Magic is another NBA team that garners attention from Florida residents and visitors alike, contributing to the state's vibrant sports culture.
Miami Marlins (MLB): The Miami Marlins compete in Major League Baseball and have a strong following in Florida. Their games provide opportunities for bettors to engage in MLB betting.
Tampa Bay Rays (MLB): The Tampa Bay Rays represent Florida in MLB and have seen notable success in recent years, making them a compelling team to watch and bet on.
Florida Panthers (NHL): The Florida Panthers are a competitive NHL team based in Florida and their performances can influence NHL betting markets within the state.
Tampa Bay Lightning (NHL): The Tampa Bay Lightning have become a force to reckon with in the NHL and are a favorite among hockey fans in Florida.
Inter Miami CF (MLS): Inter Miami CF is a Major League Soccer team that brings soccer excitement to Florida, adding to the state's diverse sports scene.
Orlando City SC (MLS): Orlando City SC is another MLS team that contributes to Florida's growing interest in soccer and betting opportunities within the sport.
As you venture into the realm of legal sports betting in Florida, keeping a close eye on the performances of these top sports teams can provide valuable insights and help you make informed decisions when placing bets. Whether you're a fan of football, basketball, baseball, hockey or soccer, Florida's sports culture offers diverse betting opportunities for enthusiasts and bettors alike. Additionally, for fans of betting on college sports, Florida is home to numerous fan-favorite college teams that you should keep an eye on, such as the Miami Hurricanes and Florida State Seminoles.
The Legality of Sports Betting in Florida — Conclusion
Throughout this guide, we have delved into the evolving landscape of sports betting in Florida, providing valuable insights for sports fans and bettors interested in exploring this thrilling activity in the Sunshine State. While sports betting remains unregulated by specific legislation in Florida, there are avenues for in-person betting through Native American tribal casinos.
As Florida continues to deliberate on sports betting regulations, it's essential for bettors to stay informed and exercise caution when engaging in online betting sites or considering in-person betting options.
Florida Sports Betting: Frequently Asked Questions