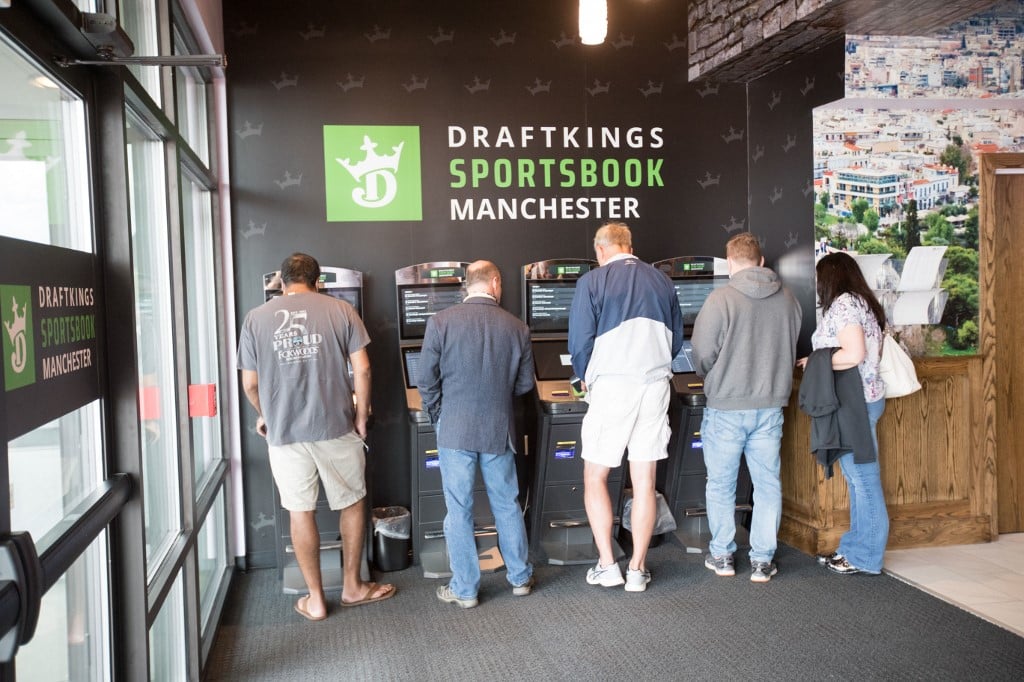 DraftKings has gradually been encroaching on FanDuel's turf as America's most profitable gambling platform. According to the third-quarter data analysis from Eilers & Krejcik Gaming, it appears as though DK has finally replaced its chief rival at the top of the food chain in the United States. 
DraftKings Seizes the Crown
FanDuel (check our FanDuel Review) and DraftKings (check our DraftKings Review) are the two unmistakable leaders in the American mobile gaming market that have grown exponentially fast. Depending on the market, chances are one of the two will be No.1 and the other will trail shortly behind.  
And until now, FanDuel has been recognized as the industry leader. However, DraftKings recently received some encouraging news based on data from Eilers & Krejcik Gaming which revealed that DraftKings claimed 31% of U.S. gaming revenue in the third quarter, making them tops in that category. FanDuel trailed closely behind with 30% of the industry's revenue over those three months.  
Sticking to Sports
However, if we confine the data to strictly sports betting, FanDuel maintains its industry supremacy with a 39.3% share versus DraftKings' 34.1% share. FanDuel captured an early advantage in the sports betting market by being the first to focus on same-game parlays. 
However, the competition has picked up on this lucrative strategy and now sports bettors can find the same game parlays on virtually all the betting menus offered throughout the industry. DraftKings has grown increasingly innovative with promotions and signup bonuses.  
DraftKings Golden Acquisition 
It is important to note that DraftKings has overtaken FanDuel in the domestic gaming industry with a critical acquisition they made last year. 
In May 2022, the Boston-based bookmaker announced it had acquired Golden Nugget Online Gaming, Inc. which put the company's iGaming platform in overdrive. As a side note, the brick-and-mortar Golden Nugget casinos continue to be owned by Fertitta Entertainment. 
"Acquiring Golden Nugget Online Gaming gives us synergies across our business," said Jason Robins, Chairman and CEO of DraftKings.
"We anticipate that this acquisition will provide meaningful revenue uplift by utilizing our data-driven marketing capabilities and a dual brand iGaming strategy, gross margin improvement opportunities, and cost savings across external marketing and SG&A. I am proud to welcome the Golden Nugget Online Gaming team to the DraftKings family…", he added. 
Strategy
"This will be an alliance unlike any other in the digital sports, entertainment, and online gaming industry," said Tilman Fertitta, Chairman and CEO of Golden Nugget Online Gaming. "Now that the acquisition is completed, I look forward to what the future will bring for our combined company and am confident this relationship will be a huge success." 
The cross-promotion between its digital casino customer base and its sports betting clientele is an ancillary benefit of acquiring this major online casino gambling brand. It certainly has allowed DraftKings to branch out even further into a realm that didn't exist long ago and one that has only been adopted in six states, with Rhode Island getting on board next year.  
It won't be long before a deluge of states sign legislation to bring casino gambling to its residents as the revenue dwarfs that of online sports betting. And that is nothing but good news for the industry leader from Boston.