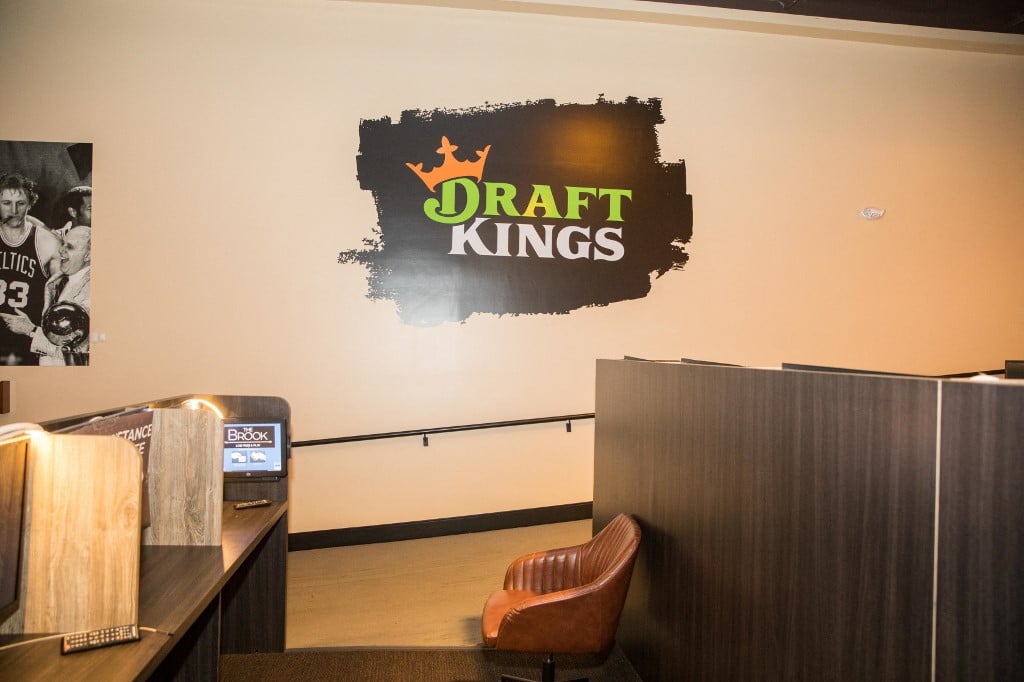 Boston-based bookmaker, DraftKings, set Indiana's online sports betting all-time handle record in September with $169.2 million worth of accepted wagers, breaking its previous record of $166.2 million set in November 2021.
DraftKings Rules in Indiana
At one time the only company breaking handle and revenue records was FanDuel, with DraftKings (check our DraftKings Review) as the perennial bridesmaids in those categories. But that spell has been broken and now DraftKings has recently become the main attraction in many states, relegating FanDuel to a supporting role.
Either way, they comprise the top two platforms in the U.S. mobile sports betting market with one coming out on top while the other takes second, depending on the state and the month. In the Hoosier State, for instance, DraftKings has claimed the top spot for most popular Indiana sportsbook in 2023 with a year-to-date handle of over $1 billion, approximately $100 million more than its nearest rival, FanDuel (check our FanDuel Review).
Hot August
Last month it was DraftKings reigning supreme in Indiana yet again with over $169 million in accepted bets generating $15.1 million in revenue on an 8.9% hold, breaking the previous state revenue record of $13.7 million set in September 2022.
It was a brisk betting month in Indiana as the combined handle was $404.1 million, 5.7% higher than last September, with adjusted gross revenues of $41.1 million which ranks sixth out of the 49 months since sports betting began in Indiana. The hold, or win rate was 10.2%, marking the seventh time in the last 15 months that Indiana sportsbooks averaged a double-digit hold.
Although the overall handle ($2.9 billion) is down 7.9% from the first nine months of 2022, year-to-date revenue is up 7.8% to $277.5 million due to a higher hold of 9.6% this year versus 8.2% last year.
How Did the Others Do?
Naturally, it was FanDuel in the No. 2 spot in September, but they were well off the pace of DraftKings, posting a handle of $124.1 million. However, what FanDuel does better than virtually any other digital sportsbook is generating big money off parlay betting which is a big reason why they posted a 12.1% hold, over three points higher than DraftKings, and the 15th consecutive month in which FanDuel has eclipsed a hold of 11%.
Because of these gaudy win rates, FanDuel profited only $100,000 less in September's revenue race than DraftKings despite its handle trailing by $45 million! FanDuel has posted a 12.2% hold in Indiana through the first nine months of 2023, and its $112.6 million in year-to-date revenue is $25.7 million higher than DraftKings.
BetMGM (check our BetMGM Review) unsurprisingly brought home the bronze in handle and revenue categories for September. It is a familiar spot in the digital bookmaking world for the iconic Las Vegas brand. Their $32.6 million handle produced $3.6 million in revenue based on their 11.2% hold. BetMGM's yearly numbers in Indiana reveal $261 million in wagers garnering revenues of $28.2 million on a win rate well over 10.7%.
Another familiar Sin City brand, Caesars Sportsbook (check our Caesars Sportsbook Review), handled $25.4 million worth of action and reported $1.7 million in revenue on an underwhelming 6.5% hold. BetRivers claimed the fifth spot and was the last of Indiana's sportsbooks to generate a handle of $10 million or more by accepting more than $10.17 million in sports bets which delivered a little over $800,000 in revenue on a 7.9% hold.