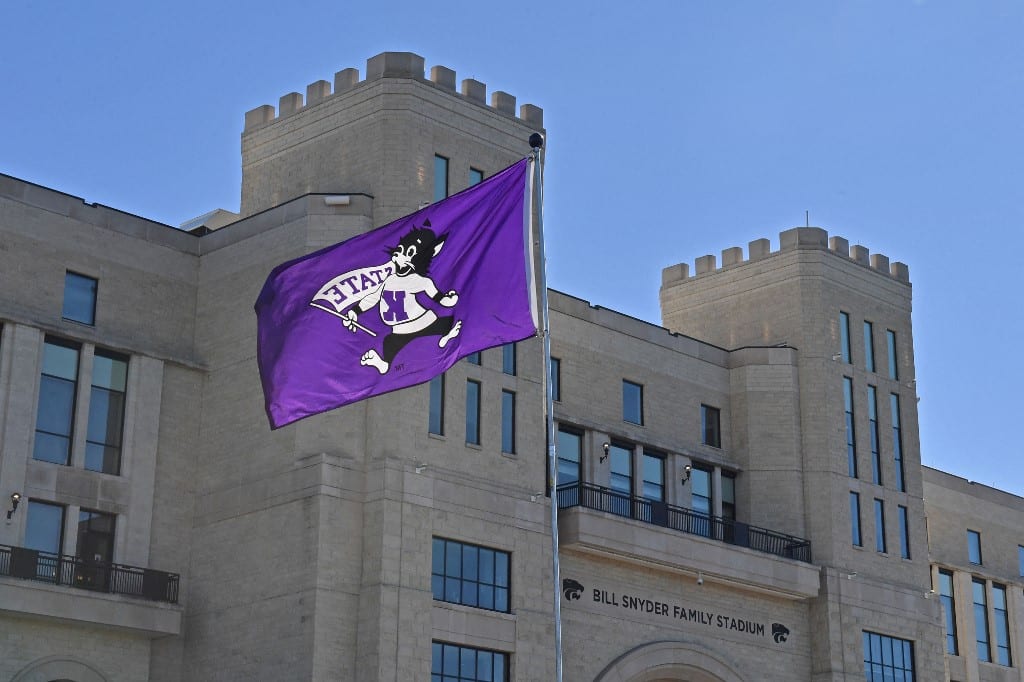 After one year in the sports business, Kansas' sports betting handle for September eclipsed its previous high set in March and ended with over $219 million in accepted sports wagers.
Sports Betting Blossoms in Sunflower State
The numbers are in and the Kansas Lottery announced a sports wagering handle of $219.3 million, surpassing the previous high of $206.3 million handle generated in March of this year. Kansas launched sports betting in September 2022 and this season's first full month of NFL and college football portends a lucrative finish to the rest of the year.
It wasn't surprising that September's handle was up from August with the advent of football added to the sports betting menu, but more than doubling the $94.4 million handle for the previous month was a pleasant surprise.
Moreover, the handle increased by 36.6% from September 2022 when sports betting launched in the Sunflower State, which means the sports betting industry is alive and well in Kansas. Nearly 92% of the wagers, or $201.1 million, were placed online while $18.2 million were bet through the state's retail sportsbooks.
A combined total of $18.2 million in gross revenue was generated on an 8.6% hold but due to a staggering $11.6 million in promos and bonuses, the adjusted gross revenue (AGR) settled at $8.1 million which dwarfed the $1.6 million AGR produced in September 2022.
Nearly all of the adjusted gross revenue was derived through online wagering as evidenced by the $7.6 million reported by the mobile sportsbooks, while only $459,336 came via the brick-and-mortar locations.
DraftKings Leads the Pack
As we have seen recently in many states, DraftKings surpassed FanDuel in handle with $97.2 million of the $201.1 million in mobile sports bets and broke its previous state handle record of $83.6 million in November 2022. The Boston-based bookmaker reported gross revenue of $8.3 million on an 8.6% hold.
FanDuel checked in with a distant second $54.4 million handle but a hold that was substantially better at 11.7%, delivering $6.4 million in gross revenue. However, BetMGM was the sharpest of the six mobile sportsbooks in September, crafting a 12.3%-win rate on a $21.4 million handle which generated $2.6 million in gross revenue.
Retail Books Bustling
Although the sheer volume of mobile betting towers above the four retail shops in Kansas, they too set a record in September, with $18.2 million in wagers. But to be fair, most of the action came through PENN Entertainment's Hollywood Kansas, which generated a whopping $16 million in bets or 88% of the overall retail handle.
Although Hollywood more than doubled its previous high of $8.5 million in December, its customers were sharp and whittled the book's hold to a mere 2.9%, which produced only $459,000 in revenue. 
But that was most of the $570,000 in combined revenue by the four retail sportsbooks in Kansas that averaged a paltry 3.1% for the month.
Overall, the state of Kansas collected $806,097 in taxes during the month. This includes $760,163 in online tax and $45,934 in retail taxes.