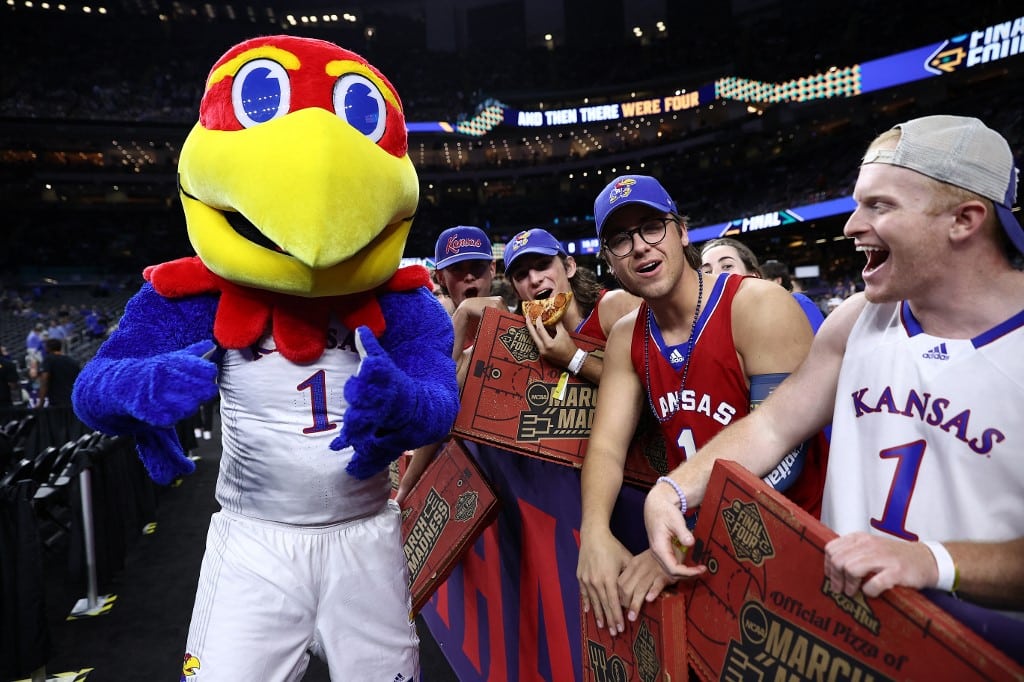 Governor Laura Kelly signed a bill into law last week making sports betting legal in Kansas.
The bill was passed by a narrow margin which is something that won't matter much to sports betting fans.
Those fans will have to wait before placing their first bets however as there are still a lot of details to iron out before launch. The law does not go into effect until July 1st.
Kansas Sports Betting Profit
Since PASPA was struck down back in 2018, more than half the states in the country have made some type of move towards legalizing sports betting. We can now officially add Kansas to that list after Gov. Laura Kelly signed a sports wagering bill into law.
According to the Kansas Lottery's projections, they believe that taxable money from sports betting could rise as high as $10 million within a few years of launching.
The state lottery will be outsourcing sports gambling to casinos in Kansas. As of now, it is not clear whether or not the casinos in question will be ready for launch by the time high season gets into gear, which is the start of the NFL season.
Who Can Legally Bet in Kansas?
Bettors in Kansas will need to be at least 21 years of age in order to place a wager.
They must also be within state borders in order to place a bet.
Missouri's Wagering Situation
This is a very important point because of Kansas' regional ties with neighbors Missouri. Make no mistake about it, there will be money pouring in from their neighbors in Missouri.
Players across the country that don't yet have access to legalized sports betting via mobile, can go to OddsTrader once this changes.
OddsTrader currently offers sports betting odds comparison in Illinois, Colorado, New Jersey, Pennsylvania, Tennessee, Indiana, Michigan, Virginia, Iowa, and West Virginia.
Kansas Sports Betting Market
Under the new law, mobile wagering will be allowed throughout the state. The Kansas lottery will oversee things with platforms tied to in-state casinos.
Retail sports betting will be available as well but it has already been established in other states that have already launched that the key to maximizing profit is online/mobile wagering. Therefore, it is safe to say that Kansas will be launching with their best foot forward.
The four in-state casinos will be awarded up to three skins which means they could each have as many as three digital platforms.
Kansas Gaming Revenue Distribution
10% of gross gaming revenue will be taxed under the new law. The law will also allocate 80% of the taxable money from sports betting revenue will be used to try and attract professional sports teams to the state while another 2% will be tabbed for problem gambling.
Tribal Casinos in Kansas
As for the tribal casinos, they are left on the outside looking in for now. The tribes do have the ability to renegotiate the terms of their compact.
If they are successful in doing so, they would then be allowed to offer both mobile and brick and mortar wagering.