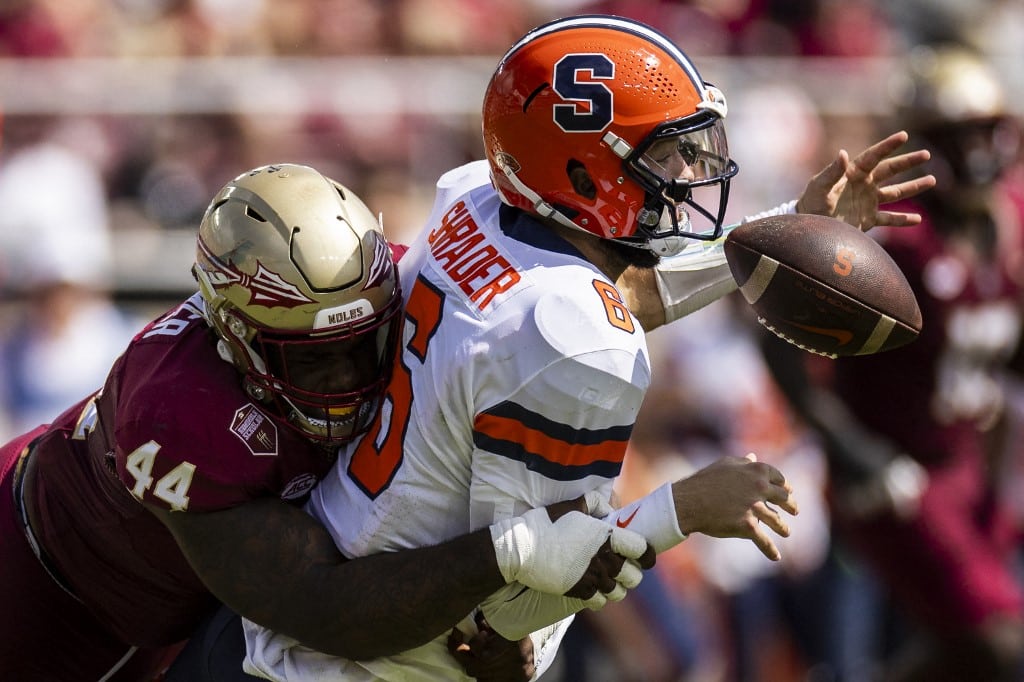 New York prohibits wagering on any game involving a college or university located in the state, but PointsBet allowed bets on two college football games this weekend involving New York teams.
Foul on the Play
One of the negotiated deals in crafting the rules and regulations for sports betting in New York was the prohibition on betting on in-state schools. That rule is not at all unique as many other states have similar language expressed in their respective regulations which disallow in-state collegiate athletic teams from being offered on the sports betting menu.
However, we have seen breaches of this rule before, and one would need to look no further than neighboring Massachusetts, when the Massachusetts Gaming Commission fined Plainridge Park Casino, MGM Springfield, and Encore Boston Harbor for allowing customers to place bets on in-state collegiate teams back in February. Those three casinos received fines totaling a combined $50,000.
The most recent violation occurred from October 23rd through October 26th, when PointsBet accidentally allowed wagers on the Syracuse/Virginia Tech game as well as the Army vs. UMass clash. Both Syracuse and Army (West Point) are located in New York and would thereby be excluded from in-state wagering.
PointsBet, upon realizing the error, immediately voided the wagers and self-reported the violation to the gaming commission. By that time the Syracuse game was finished but the Army game had yet to kick off.
Any wagers on or against either team were voided, but those who bet with their hearts on the New York teams were happy to hear of the most recent development, as Syracuse failed to cover as three-point underdogs while Army lost outright despite being tagged as a 10-point favorite.
Who's to Blame?
According to reports, Don Best Sports is tasked with monitoring which teams appear on the betting menu and failed to eliminate Syracuse and Army from its slate of games.
The New York State Gaming Commission released a statement that said, "PointsBet and its provider have implemented additional controls to prevent similar incidents from reoccurring."
Why the Ban?
Karl Sleight, a Saratoga Springs lawyer with the Harris Beach law firm that specializes in gaming law, commented on the reasons why in-state college teams are routinely eliminated from their state's sports betting options.
"I think there's an acknowledgment that the risk is greater when you're talking about betting on college, more so than professional sports.
"I think there's a feeling that that kind of language (prohibiting local college bets) would be a prophylactic (preventative measure) for integrity issues that may exist," said Sleight.
Naturally, professional athletes make millions of dollars while college athletes are compensated primarily through their scholarships, which pay for tuition, room and board, and books. The vast majority do not have NIL deals nor do they get compensated outside of their scholarships. And because of that, it would allow them to be more susceptible to game-fixing or anything nefarious that would adversely impact the integrity of the game.
It is likely PointsBet, recently purchased by Fanatics, will be the party to be fined. However, if that does manifest, PointsBet will likely look to Don Best Sports to share in the financial remedy.