When it comes to engaging in sports betting, having access to reliable and user-friendly online platforms is essential. Massachusetts sports enthusiasts now have a range of reputable sportsbooks at their fingertips to explore and make their wagers. Below, we provide a concise preview of each highlighted sportsbook that we will delve into further, showcasing their unique features and advantages.
1. Caesars Massachusetts Sportsbook
Caesars Sportsbook in the U.S. is renowned for its unwavering dedication to user satisfaction. Whether you're a casual bettor or a seasoned pro, they excel at providing value and ensuring that your betting journey is nothing short of enjoyable. Stability is their mantra, offering point spreads and totals at a standard -110 – a perfect choice for those who prefer these popular bet types.
But what truly sets Caesars Sportsbook apart is their frequent 'odds boosts' promotions. You can find these thrilling offers covering a wide array of popular sports, including NFL, NBA, NCAA, NHL, and MLB. These promotions aren't just about adding excitement to your betting experience; they also give you the opportunity to turbocharge your potential returns. It's an irresistible choice for bettors like you who crave that extra value.
Navigating the platform is a breeze, thanks to its user-friendly interface. Whether you're placing bets on your favorite Massachusetts teams or exploring various bet types, Caesars Sportsbook makes it a seamless experience. And here's the kicker – they love engaging with their users through fantastic promotions like the "Go Full Caesar" promotion for existing users and the "Spread The Word" referral program. These programs offer generous rewards, so you can elevate your betting adventure even further.
But the fun doesn't end there. The Caesars Rewards program is the cherry on top. This program showcases the sportsbook's unwavering commitment to its users. As you bet and play, you'll earn rewards that extend beyond the realm of betting. You can use these rewards for luxurious hotel stays and even dream vacations, making your time with Caesars Sportsbook an unforgettable experience.
While no platform is perfect, rest assured that Caesars Sportsbook consistently offers speedy and responsive interactions. Yes, there might be the occasional minor app hiccup, but overall, you can expect real-time updates that keep you engaged and make your betting environment dynamic and thrilling.
Caesars's Top Rating Criteria
Simplicity and intuitiveness of the platform's design
Overall quality of the design and user experience
Assortment of player, team, and game-specific wagers
Offers available upon initial signup
2. BetMGM Massachusetts Sportsbook
In the world of sports betting in Massachusetts, BetMGM stands tall as a prominent player, offering a unique blend of features and promotions that distinguish it from the competition.
BetMGM's odds present an intriguing mix of variation, sparking discussions among users. While some may perceive them as slightly higher in specific markets, opinions on odds competitiveness differ. However, what remains consistent is BetMGM's ability to maintain a competitive edge across a wide array of sports and bet types, ensuring favorable options for Massachusetts bettors. This consistency extends to various sports, erasing significant discrepancies in odds competitiveness, and providing users with a reliable betting experience.
The true excitement on the BetMGM platform comes from its 'odds boosts' promotions. These promotions, honed in on major professional sports like football, baseball, and basketball, offer users enhanced odds several times a week. During these promotions, odds receive a substantial boost, often ranging from 25% to as high as 50%. This doesn't just increase potential returns; it intensifies the thrill of betting for users. Furthermore, BetMGM excels in promptly updating odds in real-time, allowing Massachusetts bettors to make informed decisions and seize advantageous opportunities quickly. This commitment to enhancing the user experience sets BetMGM apart as a dynamic and user-centric sportsbook.
BetMGM's platform boasts user-friendliness as its hallmark, offering an intuitive layout that simplifies the betting process for both newcomers and experienced bettors. Navigating through the website or app is a breeze, with seamless transitions between placing bets, accessing different sports, and exploring various bet types. The platform's speed and responsiveness, even during high-traffic periods, ensure a consistently smooth betting experience. Additionally, the platform empowers users with robust search and filter options, making it effortless to find specific bets and events, enhancing efficiency and catering to individual preferences. While it may not have an abundance of flashy features, BetMGM's practical tools and seamless design contribute to a highly accessible and enjoyable platform.
BetMGM's Top Rating Criteria
How the sportsbook's odds stack up against competitors
Total number of different sports you can bet on
Variety in bet types like spread, moneyline, and totals
Maximum and minimum bet stakes allowed
3. FanDuel Massachusetts Sportsbook
For sports enthusiasts and betting aficionados in the Bay State, FanDuel Sportsbook stands tall as the premier choice. FanDuel has consistently provided competitive odds across various sports and bet types, making it the go-to platform for NFL and MLB enthusiasts.
What truly sets FanDuel apart is its odds boost promotions. Bettors in Massachusetts regularly enjoy opportunities for heightened odds, with boosts ranging from an enticing 35% to an impressive 100%. This dynamic approach not only keeps users engaged but also enhances their potential for winning big.
In the world of in-play betting, real-time updates are a game-changer. FanDuel ensures that odds are continually adjusted to reflect the ongoing events in the game, allowing you to make informed decisions and seize opportunities as they arise.
Creating parlays and accumulators is a breeze on FanDuel's user-friendly platform. Whether you're a seasoned bettor or just getting started, you'll find the process straightforward. While there's room for improvement in filter options for refined searches, both the website and app offer a seamless experience, optimized for both desktop and mobile users.
FanDuel's dedication to accessibility is commendable, following industry standards to accommodate users with disabilities. However, expanding language support beyond English could further enhance inclusivity for a broader audience in Massachusetts.
FanDuel's promotions are a highlight, with a dynamic approach that responds to significant sports events, enhancing user engagement and profitability. Creative promotions like "NBA In-Play Insurance" set FanDuel apart from the competition. Their strategy focuses on quality over quantity, and user feedback underscores their value.
FanDuel's extensive reach is evident in its operation across 19 states. This speaks to its popularity and the trust it has garnered from sports bettors. Positive reviews from third-party platforms, strategic affiliations with major sporting leagues and teams, and industry awards like "Operator of the Year" solidify FanDuel's reputation as a top-tier sportsbook. User testimonials consistently highlight its user-friendly interface, efficient customer service, and diverse betting options.
FanDuel's Top Rating Criteria
How the sportsbook's odds stack up against competitors
Maximum and minimum bet stakes allowed
Availability of bets with lower bookmaker margins
How quickly new odds are made available
4. DraftKings Massachusetts Sportsbook
If you're a bettor in the vibrant state of Massachusetts, DraftKings Sportsbook offers a premium betting experience that's in a league of its own. DraftKings is a true powerhouse in the U.S. sportsbook industry, and they are dedicated to providing you with an unmatched betting adventure.
DraftKings stands out with its unwavering commitment to offering competitive odds that consistently rank among the best in the industry. Whether you're a fan of mainstream sports or prefer niche events, DraftKings consistently delivers odds that can significantly enhance your potential payouts. This makes DraftKings a top choice for both casual bettors and seasoned pros. Even for free play bets, while there might be slight variations in competitiveness, the overall exceptional quality of odds at DraftKings is undeniable.
But DraftKings doesn't stop at just great odds. They have an impressive arsenal of promotions and features designed to take your betting journey to new heights. Profit boost bonuses and free play bets offer tantalizing opportunities to enjoy enhanced odds and increased potential returns. Navigating their user-friendly website or app to uncover and capitalize on these boosted odds promotions is effortless, ensuring you never miss out on any opportunities to maximize your winnings.
Whether you're a passionate follower of major sports leagues or enjoy exploring lesser-known events, DraftKings keeps you well-informed with swift real-time updates and alerts. This feature allows you to make informed decisions on the fly, adapting to changes in the market, team news, and pivotal factors as they occur. With DraftKings, it's not just about betting; it's about immersing yourself in a dynamic, value-packed experience that's hard to rival in the world of U.S. sportsbooks.
DraftKings's Top Rating Criteria
Offers available upon initial signup
Frequency and variety of regular promotions
Existence of a rewards program for frequent bettors
Availability of bonuses for referring new users
5. PointsBet Massachusetts Sportsbook
This platform has firmly established itself as a dominant force in the realm of sports wagering, providing competitive odds across a diverse array of popular sports and events. However, where it truly excels is its unwavering dedication to NFL lines, offering football fans enticing and razor-sharp odds that perfectly complement their passion for the game.
PointsBet's specialized focus on football sets it apart from the competition, creating a unique and tailor-made betting experience exclusively designed for football aficionados in the Bay State.
But what truly distinguishes PointsBet is its unwavering commitment to enhancing odds through daily promotions. These promotions inject added value into your wagers, making PointsBet an appealing choice for bettors looking to maximize their returns across various sports and bet types. Whether you're a fan of the NFL, NBA, MLB, or other sports, PointsBet's daily promotions are your gateway to increased rewards.
PointsBet also showcases its agility by adjusting odds in real-time. This ensures that Massachusetts bettors are always well-informed and equipped to navigate the ever-changing betting landscape, underscoring PointsBet's dedication to providing the best possible user experience.
Navigating the PointsBet platform in Massachusetts is effortless, thanks to its user-friendly design. Additionally, innovative features like "No Juice" spreads and same-game Parlay boosts add layers of excitement and value for users, transforming your betting experience into a thrilling adventure.
PointsBet refuses to rest on its laurels; it is committed to staying ahead of the curve. The introduction of new betting markets and strategic partnerships with major sports organizations solidify its position as a leader in the dynamic world of sports betting.
PointsBet's Top Rating Criteria
Parity of features compared to the desktop version
User ratings on the Google Play Store
User ratings on the Apple App Store
Features unique to the mobile app
Did you know?
The platform is recognized for both its competitive odds and generous bonuses, blending strategic betting with excitement.
Timeline of Legal Massachusetts Sports Betting

As the landscape of sports betting continues to evolve, Massachusetts has embarked on a journey to provide its residents with legal and regulated wagering options. Below is a chronological timeline of key events and milestones that have shaped the development of the state's sports betting market.
March 2023: Mobile sports betting becomes officially available in Massachusetts at MGM Springfield, Encore Boston Harbor and Plainridge Casino, providing residents with convenient wagering options.
February 2023: The Massachusetts Gaming Commission (MSG) announces March 10 as the official launch date for the state's mobile sports betting market.
January 2023: The issuance of licenses commences at the start of the year, with retail sports betting launching on January 31st. Online sports betting is anticipated to follow suit in early March.
November 2022: Online operators seeking to offer mobile sports betting can now apply for online sports betting licenses within the state, marking an important step in expanding the market.
September 2022: During a Massachusetts Gaming Commission meeting on September 15th, concerns are raised about a language error in HB 5164, resulting in the absence of a cap on the number of operators applying for a temporary license. Additionally, qualification standards are deemed accessible, attracting numerous operators.
September 2022: The Massachusetts Gaming Commission receives notice of intent to apply for a sports betting license from 42 operators, while only 15 licenses are available. Discussions take place on September 6th to explore potential timelines for launching online sports betting in the state.
August 2022: The Massachusetts Gaming Commission engages with stakeholders to discuss potential launch dates for retail sports betting. Surpassing expectations, eleven operators express interest in acquiring a sports betting license.
August 2022: Ron Mariano introduces a sports betting bill, which swiftly passes with a 36-4 vote and is signed by Governor Baker just nine days later.
July 2022: Governor Charlie Baker expresses his intention to sign a potential sports betting bill allowing for in-person sports betting during the following legislative session. The House and Senate work to reconcile their differences through a committee meeting.
June 2021: Massachusetts lawmakers introduce a comprehensive sports betting bill encompassing both in-person betting and online wagering options.
January 2021: Governor Charlie Baker includes language legalizing sports betting in his budget proposal for the upcoming fiscal year.
July 2020: The Massachusetts House approves a bill allowing sports betting in the state. However, the bill does not progress through the Senate before the end of the legislative session.
January 2019: Governor Charlie Baker files a bill seeking to legalize sports betting in Massachusetts. However, the bill does not advance beyond the committee stage.
May 2018: The U.S. Supreme Court overturns the federal ban on sports betting, granting states the authority to legalize and regulate it. This pivotal decision opens doors for states like Massachusetts to explore sports betting legislation.
2016: Massachusetts lawmakers pass a bill regulating Daily Fantasy Sports, effectively legalizing and overseeing its operation within the state.
In this evolving landscape, Massachusetts has embraced the opportunities presented by legal sports betting, gradually establishing a comprehensive framework that accommodates both retail and online wagering. As the market continues to mature, residents can anticipate increased accessibility, responsible gambling measures, and potential growth in sports betting revenue and handle.
Commonly Offered Massachusetts Sportsbook Promos
When you step into the world of online sports betting, you'll quickly discover a wide range of promotional offers designed to enhance your experience and provide added value to your wagers. Massachusetts online sports betting sites offer a variety of enticing bonuses to attract and reward users. Below are some of the commonly offered types of promotions that you can encounter as you explore the world of sportsbook bonuses:
Welcome Bonuses: Welcome bonuses are designed to greet new users with a warm reception. Typically offered as an incentive to create an account and make an initial deposit, these bonuses can come in various forms. They might include matched deposit bonuses, free bets, or a combination of both. For instance, a sportsbook might offer a 100% match on your first deposit up to a certain limit, effectively doubling your initial betting funds.
Deposit Match Bonuses: Deposit match bonuses continue to reward users beyond the initial welcome phase. With this type of promotion, the sportsbook matches a percentage of your deposit amount, usually up to a specified maximum limit. For example, if a sportsbook offers a 50% deposit match bonus up to $200, depositing $400 would earn you an additional $200 in bonus funds.
No Deposit Bonuses: No deposit bonuses are a favorite among bettors as they offer a risk-free opportunity to explore the sportsbook's offerings. Upon signing up, users receive a bonus without having to make an initial deposit. While the bonus amount is generally smaller compared to deposit-related offers, it allows users to test the platform and place bets without dipping into their own funds.
Bonus Bet Credits: Bonus bet credits provide flexibility in wagering, allowing you to place bets using promotional credits instead of your own money. If your bet using bonus credits wins, the winnings are usually credited to your account as withdrawable funds, minus the initial stake, which is not returned. This type of promotion lets you experiment with different bets and strategies without risking your own cash.
Cashback Offers: Cashback offers provide a safety net for bettors by refunding a portion of their losses during a specified period. For instance, a sportsbook might offer a 10% cashback on net losses incurred over a weekend. This type of promotion can provide a level of consolation and encourage users to keep exploring the sportsbook even after experiencing losses.
As you engage with online sports betting in Massachusetts, keep an eye out for these common promotions that can add extra excitement and value to your wagering endeavors.
Remember to review the terms and conditions of each promotion, including any promo codes or bonus codes required, to make the most of these opportunities. Whether you're a seasoned bettor or a newcomer to the world of sports wagering, these promotions can enhance your overall betting experience.
Payment Methods Accepted at Massachusetts Sportsbooks
When it comes to funding your online sports betting account in Massachusetts, you'll find a wide variety of payment methods designed to offer convenience and flexibility. Reputable sportsbooks prioritize user accessibility, which is why they commonly accept various payment options to suit different preferences. Below are some of the commonly accepted payment methods you can expect to encounter:
Credit Cards: Credit cards are a popular and widely accepted payment method at Massachusetts sportsbooks. Major credit card providers like Visa, MasterCard, and American Express are commonly used to make deposits. They offer a straightforward and secure way to fund your account, and the funds are usually available for betting almost instantly. However, it's essential to note that some credit card issuers may treat sports betting transactions as cash advances, which can incur additional fees.
Debit Cards: Debit cards provide another convenient way to fund your online sports betting account. Like credit cards, debit cards issued by major providers can be used to make deposits securely and quickly. One advantage of using a debit card is that you're limited to spending the funds available in your account, helping you manage your betting budget effectively.
E-Wallets: E-wallets, also known as digital wallets, have gained popularity as reliable payment methods for online transactions. Services like PayPal, Skrill, and Neteller allow you to link your bank account or credit card to a secure online wallet. E-wallets provide an extra layer of privacy, as your financial details are not directly shared with the sportsbook. Additionally, they often offer fast withdrawals, making them a favored choice among bettors.
Bank Transfers: Bank transfers, both electronic and wire transfers, provide a direct and secure way to move funds between your bank account and your sportsbook account. While electronic transfers are often quicker, wire transfers are a viable option for larger transactions. Bank transfers can be particularly useful for both deposits and withdrawals, offering a reliable method for managing your betting funds.
Prepaid Cards: Prepaid cards, such as prepaid Visa or MasterCard options, are a convenient way to control your betting expenses. You load a specific amount onto the card and then use it to make deposits at the sportsbook. Prepaid cards provide an added layer of security since they are not directly linked to your bank account or credit card.
Sportsbooks aim to provide diverse payment options to accommodate the varying preferences and needs of their users. When choosing a payment method, consider factors such as transaction speed, security, and any associated fees. It's recommended to review the specific policies of your chosen sportsbook to ensure you're aware of the payment methods they accept and any terms and conditions that apply.
More Sports Betting Resources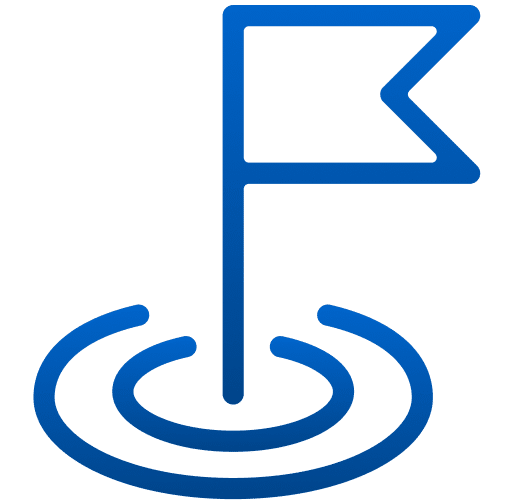 Welcome to our detailed guide to the best online sportsbooks in the United States.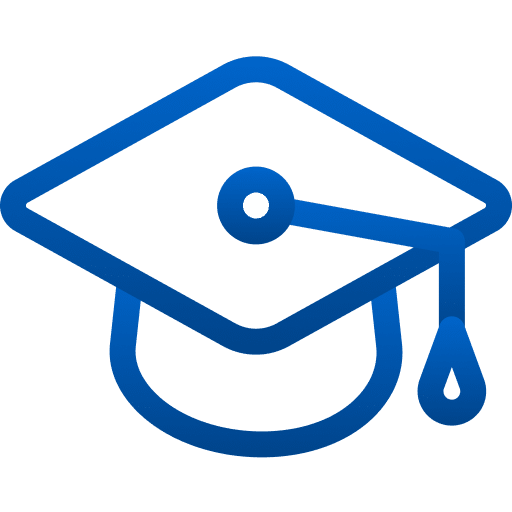 Sharpen your skills as a handicapper using our betting tutorials and resources.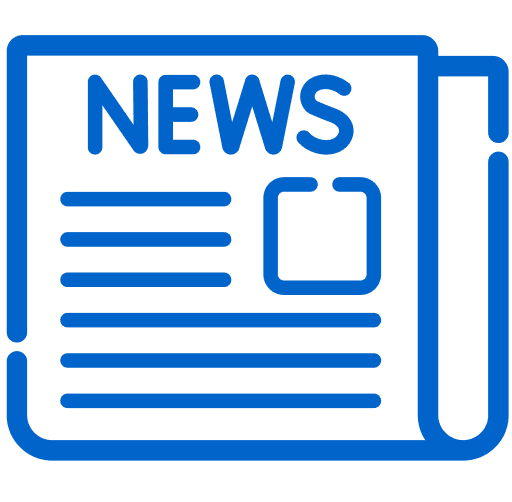 Stay updated with the latest news surrounding U.S. sports betting.
How To Bet in Massachusetts

With the legalization of sports betting in Massachusetts, enthusiasts can now engage in legal and regulated online betting activities. If you're new to the world of online sports betting, the process might seem a bit daunting at first. However, it's actually quite straightforward. Here's a generalized guide on how to sign up at a sportsbook and place your bets:
Choose a Sportsbook: Begin by selecting a reputable and licensed online sportsbook that operates in Massachusetts. Look for a platform that offers a user-friendly interface, a variety of sports markets, and attractive promotions.
Create an Account: Click on the "Sign Up" or "Register" button on the sportsbook's website. You'll be prompted to provide some personal information, including your name, date of birth, email address, and password. Additionally, you may need to verify your identity through documentation.
Verify Your Account: Once you've provided the required information, the sportsbook may ask you to verify your account by clicking on a verification link sent to your email. This step is crucial to ensure the security and legitimacy of your account.
Make a Deposit: After verifying your account, it's time to fund your betting wallet. Most sportsbooks offer a variety of payment methods, including credit/debit cards, e-wallets and bank wire transfers. Choose your preferred payment option and follow the instructions to make a deposit.
Navigate the Platform: Explore the sportsbook's platform to find the sports and events you're interested in betting on. You'll typically find a list of available sports and markets on the left-hand side of the screen. Click on the sport you're interested in to view the available betting options.
Choose Your Bet Type: Within each sport, you'll find various bet types to choose from. Common options include moneyline bets (predicting the winner), point spread bets (predicting the margin of victory), and over/under bets (predicting the total points scored). Select the bet type that aligns with your prediction.
Add Selections to Your Bet Slip: Once you've chosen your bet type, add your selections to your bet slip. Your bet slip will display your chosen bets, along with the odds and potential payout.
Enter Your Stake: In the bet slip, enter the amount you want to wager (your stake). The bet slip will automatically calculate your potential winnings based on the odds and stake.
Confirm Your Bet: Before finalizing your bet, review your selections, stake, and potential payout to ensure everything is accurate. Once you're satisfied, click the "Place Bet" or "Confirm" button to submit your wager.
Enjoy the Game and Monitor Your Bet: Sit back, relax, and enjoy the game while you wait for the outcome of your bet. Many sportsbooks offer live updates and real-time statistics to keep you engaged. You can also monitor your bets within your account to track their progress.
Remember that responsible gambling is essential. Set a budget for your betting activities and avoid chasing losses. Sports betting should be an enjoyable form of entertainment, and by following these steps, you can start placing bets with confidence and ease at Massachusetts online betting sites.
Massachusett's Professional Sports Teams
For sports fans in Massachusetts, the landscape is adorned with a collection of popular and renowned sports teams. From the intensity of NFL football to the grace of NHL hockey, these teams have carved their place in the hearts of fans and the history of the state. Below is a glimpse into the professional sports teams that call Massachusetts home:
New England Patriots (NFL): The New England Patriots are an iconic NFL team based in Foxborough. With a storied history of success, including multiple Super Bowl victories, the Patriots have become synonymous with excellence in American football. Their home games at Gillette Stadium are eagerly awaited events that draw fans from all corners of the region.
Boston Celtics (NBA): The Boston Celtics are a cornerstone of the NBA, boasting a legacy rich in championships and legendary players. With their signature green uniforms, the Celtics have cultivated a devoted fan base. The team's storied rivalry with the Los Angeles Lakers is among the most celebrated in sports history.
Boston Red Sox (MLB): The Boston Red Sox are an integral part of the city's identity and one of the oldest and most successful franchises in MLB. Playing their home games at Fenway Park, one of the oldest ballparks in the league, the Red Sox have won numerous championships, forging a deep connection with baseball enthusiasts.
Boston Bruins (NHL): The Boston Bruins are a cornerstone of the National Hockey League, renowned for their passion on the ice and their dedicated fans. With a history dating back to 1924, the Bruins have hoisted the Stanley Cup multiple times, showcasing their prowess in the world of professional hockey.
New England Revolution (MLS): The New England Revolution bring the excitement of Major League Soccer to Massachusetts. While a younger franchise compared to some, the Revolution have built a strong following and showcased their soccer skills on the pitch. Their presence adds to the state's diverse sports culture.
Boston Cannons (MLL): The Boston Cannons are part of Major League Lacrosse, representing the state's affinity for lacrosse. As a professional lacrosse team, the Cannons have played a pivotal role in popularizing the sport and inspiring local talent to embrace the game.
Boston Pride (NWHL): The Boston Pride are a dominant force in the National Women's Hockey League. Comprising exceptional female athletes, the Pride contributes significantly to promoting women's hockey and inspiring the next generation of players.
As fans unite to cheer for their favorite teams, Massachusetts remains a vibrant hub of sports enthusiasm, where the stadiums resonate with the roars of passionate supporters. These teams are not just symbols of sports excellence, but also vital threads in the fabric of the state's culture and identity.
Are there any betting markets that have not been legalized in Massachusetts?
While the legalization of sports betting has opened up a range of opportunities for Massachusetts residents, there are still certain betting markets that remain off-limits due to the state's sports betting laws.
College Teams and Games: As of the current legal landscape, Massachusetts has not legalized sports betting on college sports, including games involving college teams based within the state. This prohibition extends to both professional and amateur college athletics. The intent behind this restriction often revolves around concerns about the potential impact of betting on the integrity of college sports and the well-being of student-athletes.
The exclusion of college sports betting from the legalized market means that Massachusetts residents and visitors are unable to place bets on local college teams, rivalries, and collegiate events. As the sports betting landscape continues to evolve, conversations around the potential expansion of legal betting markets, including college sports, could emerge. However, any changes would likely involve careful consideration of the legal, ethical, and practical implications of allowing bets on amateur athletics.
Online Sports Betting in Massachusetts — Conclusion
As the world of sports betting continues to evolve, Massachusetts residents have found themselves at the forefront of an exciting journey. The legalization of sports betting within the state has brought new dimensions of entertainment and engagement to sports enthusiasts. Whether you're a passionate follower of the New England Patriots, a die-hard Boston Celtics fan, or simply someone who enjoys the thrill of sports bets, the landscape has never been more promising.
From the convenience of online sports betting sites to the array of betting options and promotions, Massachusetts has embraced the potential of legal wagering on sports. The process of signing up at a sportsbook, exploring various bet types, and placing wagers has become more accessible than ever. By leveraging the insights provided in this guide, you're equipped with knowledge that can help you make informed decisions and navigate the intricacies of sports betting in the state.
Massachusetts Sports Betting: Frequently Asked Questions