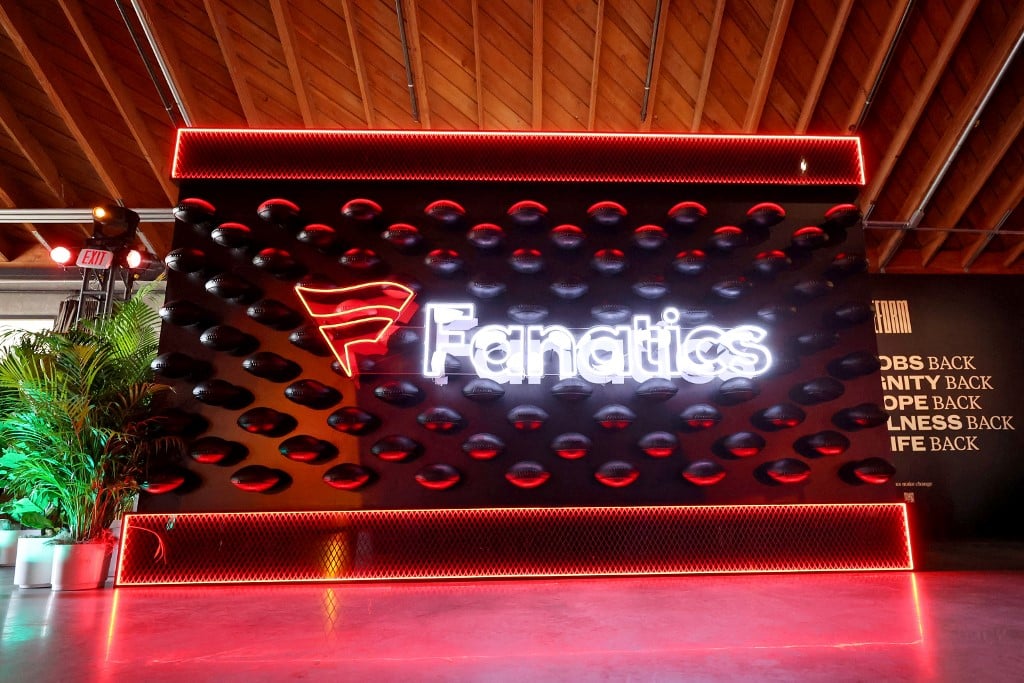 Fanatics will be rebranding all of the PointsBet U.S. assets it purchased several months ago and the process is upon us as online casino customers in New Jersey, Pennsylvania, and West Virginia will see the evolution to "PointsBet, a Fanatics Experience."
Fanatics Expanding
PointsBet was a flagging competitor in the U.S. sports betting and online casino market which made it widely available for purchase at a bargain basement price. The Australian bookmaker did not adapt well to the ferocious U.S. digital gaming market and made it clear it was looking for a buyer.
Fanatics was a willing suitor, initially matching a rumored DraftKings bid of $150 million before DraftKings countered with a $195 million non-binding bid. Fanatics immediately upped the ante to a $225 million purchase and the bid was accepted by the PointsBet board. Last week, Fanatics Betting and Gaming received regulatory approval in eight states.
At the time of the purchase, Fanatics issued a statement that said, "This is a pivotal moment for Fanatics Betting and Gaming that will accelerate our growth in the legal online sports betting, advance deposit wagering, and iGaming markets in the United States. We will have more details to share in the coming weeks on how the acquisition of PointsBet U.S. businesses will bring to life our unique vision for Fanatics Betting and Gaming."
In addition to the rebrand in New Jersey, Pennsylvania, and West Virginia for online casino gambling, Fanatics will also have its mobile sportsbook available in Colorado, Iowa, Kansas, Maryland, and Virginia under the "PointsBet, a Fanatics Experience" brand until a full rebrand is completed exclusively under the Fanatics label.
---
Getting Ready for Some Football
The NFL and college football seasons are the most lucrative and, naturally, Fanatics wants operations in as many states as possible to gain a foothold in those markets.
Fanatics says it will have "a portfolio of brands live in 11 legal sports betting states as football season begins, with more to close soon."
"As each state closes and officially becomes part of Fanatics Betting and Gaming, customers in such states will see PointsBet rebranded to 'PointsBet, a Fanatics Experience,' with additional state closings to continue throughout the year.
"Customers in Indiana and Illinois will see PointsBet rebranded to 'PointsBet, a Fanatics Experience' in the coming months, but the operating businesses of PointsBet USA in Indiana and Illinois will continue to be operated by PointsBet USA without interruption until Fanatics Betting and Games closes those states later this year."
Customer-Centric Strategy
Fanatics presently has operations in Maryland, Massachusetts, Ohio, and Tennessee and is scheduled to launch on September 28th in Kentucky when sports betting goes live in the Bluegrass State.
Matt King, CEO of Fanatics Betting and Gaming, said in a press release, "We are excited about what we are building at Fanatics Betting and Gaming and this acquisition accelerates our plans. We have a ten-year plan that focuses on the customer and not market share. We are going to acquire customers efficiently, allowing us to return savings to customers by investing in the customer experience at Fanatics Sportsbook and PointsBet, a Fanatics Experience."
---