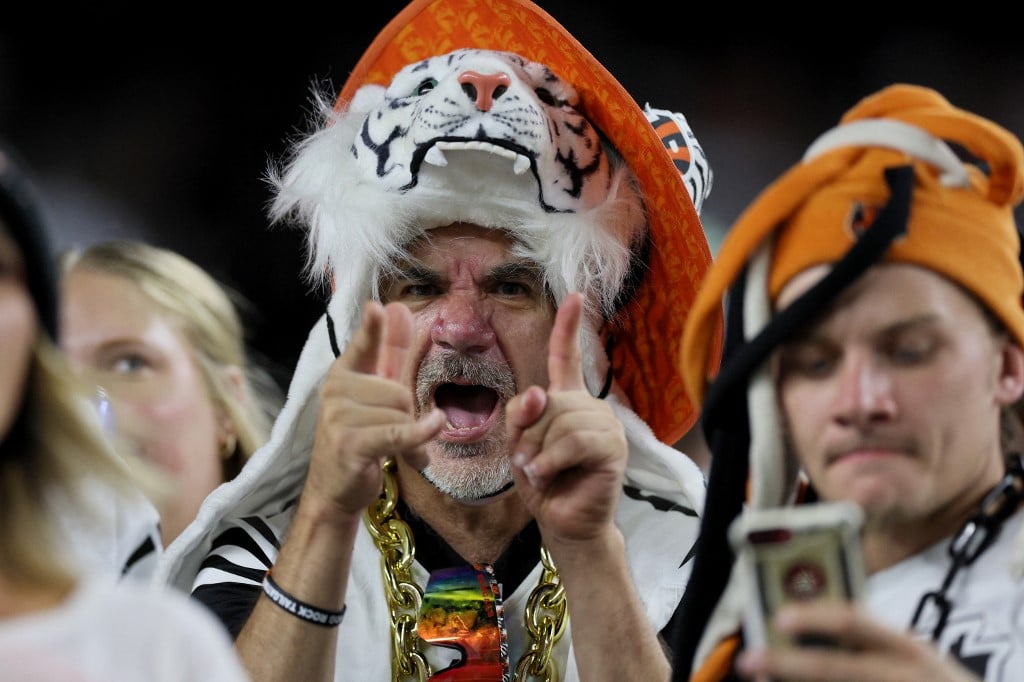 Casino revenue in August dipped slightly from last year, but the advent of Ohio sports betting gave the state's gaming industry a boost that was not available in the previous year since sports betting didn't launch until January 2023.
Casino Revenue Flat
Retail and mobile sports betting launched in January of this year which means every month in 2023 has an influx of sports betting revenue added to the revenue churned out by the state's four land-based casinos that it never had before.
Thus, it is easy to see why the combined gaming revenue continues to set records but analyzing August's $82.3 million in gross revenue generated specifically from slots, table games, and poker at the state's four casinos revealed a 4.2% decline from July and a 3.3% dip from August 2022.
We can see the breakdown of Ohio's four land-based casinos below:
| | | | |
| --- | --- | --- | --- |
| Casino | Table Game Revenue | Slot Game Revenue | Totals |
| Jack Casino Cleveland | $8.6 million | $13.7 million | $22.3 million |
| Hollywood Columbus | $5.4 million | $16.7 million | $22.1 million |
| Hard Rock Cincinnati | $6 million | $13.6 million | $19.6 million |
| Hollywood Toledo | $2.3 million | $16 million | $18.3 million |
| Totals | $22.3 million | $60 million | $82.3 million |
The brick-and-mortar casinos are still experiencing a robust calendar year despite August's mild revenue stumble from July and August of last year. They are averaging $85 million per year and are on pace to generate over a billion in revenue. As it stands, casino revenue this year is poised to edge over last year's $1.005 billion with $1.02 billion.
Sports Betting Boost
The Ohio Casino Control Commission reported a sports betting handle of $378.8 million in August which is up 14.4% from July. July is traditionally one of the slowest sports betting months of the year with little to offer other than Major League Baseball and a few golf, tennis, and MMA events that dot the summer calendar.
However, August welcomes the arrival of preseason NFL football and a light smattering of early regular season college games, but there's enough meat on that betting bone to attract interest and increase the handle, as well as the revenue.
The hold, or win rate, was down slightly from 11.2% in July to 10.8% in August but because the handle was much higher the revenue was greater as well with $40.8 million, up 10% from the previous month. The state received $8.1 million in August on its 20% cut of the sportsbooks' adjusted gross revenues which was up $700,000 from July $7.4 million.
As we have witnessed over the last several months, DraftKings, one of the top online sportsbooks, has been breaking FanDuel's iron grip as the top operator in the nation. For the first time since sports betting launched in the Buckeye State, someone other than FanDuel held the top spot in terms of handle for two consecutive months and that just happens to be Boston-based DraftKings.
DK handled over $133.8 million in wagers which generated an adjusted gross income (after $4.7 million in promotional deductions) of $12.6 million. And although FanDuel trailed DraftKings in that category with $115.8 million in August, its outstanding win rate of 13.2% registered $15.3 million, the most of any Ohio sportsbook.