Is sports betting legal in Wisconsin?
The legal status of sports betting in Wisconsin is a complex issue. While there are no laws to allow sports betting in the state, some forms of in-person sports betting are offered by three establishments. Below, we delve into the intricacies of sports wagers in Wisconsin, the regulations surrounding legal sportsbooks, and the current scenario of mobile betting in the Badger State.
Retail Sports Betting in Wisconsin
Retail sports betting is currently illegal in Wisconsin. However, the Oneida Nation operates the Oneida Casino in Green Bay, which is one of the three entities that offer some form of sports betting. The Potawatomi Hotel Casino, commonly referred to as the Potawatomi Casino, is another popular gambling destination in the state, located in Forest County.
While these commercial casinos offer a variety of gambling types, from slots to pari-mutuel betting, they don't offer traditional sports betting or track betting locations. However, they are key players in Wisconsin's sports betting landscape and could potentially play a significant role in any future changes in legislation.
Wisconsin's Mobile & Online Sports Betting Scene
Despite the restriction on retail sports betting, the scene for mobile sports betting in Wisconsin is currently non-existent. At present, residents cannot place sports wagers through online betting sites or sportsbook apps due to state laws.
While daily fantasy sports and horse racing betting are permitted, online casino games are not allowed on casino grounds. Mobile betting apps are not yet a legal option, and geolocation software cannot be used to place a sports bet from within the state. However, the potential for legal sportsbook apps and mobile betting is a topic of ongoing discussion and holds potential for future changes in the state's gambling landscape.
Wisconsin's Prospective Online Sportsbooks
The legalization of sports betting in Wisconsin brought residents a way to bet on their favorite professional sports teams, but it didn't give them any local sports betting sites. There is still a bit of an uphill battle to finish transforming the state's gambling laws, but when online sports betting launches, Wisconsin sports bettors can expect to see some of the nation's leading online sportsbook operators open up. 
These top betting sites offer a wide variety of options, competitive betting lines and exciting bonuses. Let's take a look at the operators that could be in Wisconsin's future. 
1. Caesars Wisconsin Sportsbook
Caesars Sportsbook, though currently unavailable in Wisconsin, offers an enticing betting experience with a strong focus on user satisfaction. This platform stands out by providing value, making it appealing to both casual and experienced bettors, ensuring an enjoyable betting journey. Notably, it offers point spreads and totals at a standard -110, ensuring stability for those who prefer these popular bet types.
One of its standout features is the frequent 'odds boosts' promotions, covering a variety of popular sports, including NFL, NBA, NCAA, NHL, and MLB. These promotions not only add excitement to betting but also offer the potential for enhanced returns, making Caesars Sportsbook an attractive choice for those seeking added value in their bets.
The platform boasts a user-friendly interface, simplifying navigation and bet placement across various sports and bet types. Additionally, Caesars Sportsbook actively engages users through initiatives like the "Go Full Caesar" promotion for existing users and the "Spread The Word" referral program, which offers enticing rewards for referring friends.
Furthermore, the Caesars Rewards program demonstrates the sportsbook's commitment to its users by offering escalating perks and extending rewards beyond betting to include benefits like hotel stays and vacations.
While minor app issues may occasionally occur, the platform consistently delivers speedy and responsive interactions, with real-time updates enhancing the overall betting experience.
2. BetRivers Wisconsin Sportsbook
BetRivers has carved a niche in the U.S. sportsbook landscape by consistently offering competitive odds, particularly for popular sports and events. Even when dealing with teams outside its home state, BetRivers is committed to providing enticing odds across a wide range of sports and bet types, promising an engaging betting experience.
What makes BetRivers truly stand out is its approach to promotions. Instead of bombarding users with an overwhelming number of offers, this sportsbook prioritizes delivering value through its odds. Occasionally, it adds excitement to betting through odds boost promotions, covering a variety of sports and giving users opportunities to boost their potential returns.
Another notable feature is BetRivers' dedication to real-time updates and notifications. Users receive instant alerts about changes in odds and market dynamics, especially crucial during in-play betting. This quick response to odds updates showcases BetRivers' commitment to providing a seamless and captivating betting experience.
BetRivers' user-friendly platform is designed for easy navigation, catering to both new and experienced bettors. The well-structured interface streamlines transitions between sections, improving the overall user experience. While personalization options may be limited, the platform compensates by ensuring compatibility with various devices, allowing users to bet conveniently from anywhere.
The sportsbook's commitment to user support is evident through its tutorial and help resources, available in multiple formats. Plus, customer support options are easily accessible through live chat, email, and phone, emphasizing BetRivers' dedication to user satisfaction.
BetRivers' evolution from a traditional sportsbook to a mobile platform underscores its adaptability in the evolving world of online betting. With a strategic approach, strong brand recognition, and extensive reach, BetRivers has become a top choice for sports enthusiasts across 14 states. Collaborations with renowned sports organizations and a robust regulatory framework further bolster its credibility and user trust.
While BetRivers may not be in Wisconsin yet, its proven track record and commitment to excellence make it a compelling choice for future sports betting endeavors in the state. Wisconsin bettors can look forward to a platform that prioritizes competitive odds, user-friendly features, and an engaging betting experience if BetRivers decides to expand its operations to their region.
3. FanDuel Wisconsin Sportsbook
FanDuel consistently offers competitive odds across various sports and bet types, promising an engaging and rewarding betting experience. One standout feature of FanDuel is its odds boost promotions, providing users with regular opportunities for enhanced odds, ranging from 35% to an impressive 100%. This dynamic approach keeps bettors engaged and increases their potential winnings significantly.
In-play betting is revolutionized by FanDuel's real-time updates, ensuring that odds accurately reflect ongoing events. While the platform's website and app offer a seamless experience optimized for desktop and mobile users, there's room for improvement in filter options for more refined searches.
FanDuel's commitment to accessibility, adhering to industry standards for users with disabilities, showcases its dedication to inclusivity. However, expanding language support beyond English could further enhance accessibility and welcome a more diverse user base.
FanDuel's promotions, including creative offerings like "NBA In-Play Insurance," respond to significant sports events, enhancing user engagement and profitability. With a focus on quality over quantity, FanDuel's promotion strategy resonates positively with user feedback.
Despite not yet being available in Wisconsin, FanDuel's presence in 19 states, positive third-party reviews, affiliations with major sporting leagues, and industry awards solidify its reputation as a top-tier sportsbook. User testimonials consistently highlight its user-friendly interface, efficient customer service, and diverse betting options. Wisconsin bettors can look forward to an exceptional sports betting experience if FanDuel chooses to expand into their state.
4. DraftKings Wisconsin Sportsbook
While DraftKings Sportsbook has yet to make its debut in Wisconsin, it stands out as an enticing option for prospective bettors. DraftKings, a prominent force in the U.S. sportsbook industry, is renowned for its dedication to consistently offering competitive odds that can boost potential payouts. Regardless of whether your preferences lean towards popular sports or more niche events, DraftKings is primed to deliver odds that cater to both casual and seasoned bettors, promising a premium betting experience.
What sets DraftKings apart is not just its competitive odds, but also its impressive array of promotions and features designed to elevate your betting adventure. With profit boost bonuses and free play bets, DraftKings presents alluring opportunities to enjoy enhanced odds and the potential for increased returns. Navigating their user-friendly platform, whether it's their website or mobile app, makes uncovering and capitalizing on these promotions a seamless process, ensuring that you never miss out on any advantageous offers.
Whether your interests lie in major sports or lesser-known events, DraftKings keeps you well-informed with swift, real-time updates and alerts. This adaptability in adjusting odds to reflect market shifts, team updates, and crucial factors is truly noteworthy and ensures that bettors remain well-versed in the latest developments. With DraftKings, you're not just engaging in betting; you're immersing yourself in a dynamic, value-packed experience that has the potential to be a significant addition to Wisconsin's sportsbook landscape in the future.
Wisconsin Sports Betting Through the Years
Sports betting in Wisconsin has come a long way since the legalization of pari-mutuel wagering in 1987. The state has seen a gradual acceptance of the industry, driven by legislative efforts and tribal compacts. The retail locations providing these services have also increased, promoting the growth of the industry.
2022: Mole Lake Casino & Lodge is permitted to offer sports betting following the Sokaogon Chippewa Community's approval of a gaming compact.
2022: In February, Betway secures an agreement as the official betting partner for the NBA's Milwaukee Bucks.
2021: A gaming compact is signed in December between Governor Evers and the St. Croix Chippewa Tribe, authorizing sports betting at their three casinos.
2021: In November, the Oneida Nation unveils a new retail sportsbook at Oneida Casino.
2021: Wisconsin legalizes sports betting in July through a gaming compact signed by Governor Evers. The pact enables 11 participating Native American tribes to provide sports wagering at tribal casinos. In-person betting is set to launch exclusively at Oneida Casino, marking the arrival of the state's first physical sportsbook.
2019: The Wisconsin State Legislature is presented with a bill that aims to legalize sports betting. If passed, it would approve retail betting at licensed venues and online wagering with partnered sportsbooks. The proposal ultimately fails to gain enough traction to move forward.
1987: Pari-mutuel wagering on horse races becomes the sole form of legal sports betting in Wisconsin with the passage of a bill by lawmakers.
As the sports betting industry continues to evolve, Wisconsin is poised to adapt and grow along with it, potentially paving the way for new developments in the future.
Getting Set for Online Sports Betting in Wisconsin
Online sports betting in Wisconsin is on the horizon, and sports bettors in the state need to be prepared to leverage this upcoming opportunity. The following sections will cover key things that you need to know.
Sportsbook Bonuses You Can Expect to Find
Sportsbooks often entice players with enticing bonuses. These can significantly boost your bankroll and enhance your online betting experience. Here are some commonly offered bonuses:
Welcome Bonuses: As the name suggests, these are rewards for new players. They typically include a match bonus on your initial deposit or free bets to get you started.
Deposit Match Bonuses: With these bonuses, the sportsbook matches a portion of your deposit with bonus funds. For example, if you deposit $100 and there's a 100% deposit match, you'll receive an additional $100 in bonus funds.
No Deposit Bonuses: No deposit, no problem! Some sportsbooks offer free bets or bonus cash just for signing up. It's a risk-free way to explore the platform.
Bonus Bet Credits: These credits are often awarded as part of ongoing promotions or loyalty programs. You can use them to place bets without risking your own money.
Cashback Offers: Cashback deals provide a safety net. If you incur losses within a specified period, the sportsbook may return a percentage of your losses as cash or bonus credits.
These bonuses can vary from one sportsbook to another, so it's essential to read the terms and conditions to understand how they work and any wagering requirements.
Accepted Banking Options for Online Sports Betting
When it comes to funding your online sports betting account in Wisconsin, you'll find a variety of reliable banking options. Here are some commonly accepted methods, ensuring you have choices that suit your preferences:
Debit Card: Using your debit card is a convenient and straightforward way to fund your betting account. Transactions are usually processed quickly, allowing you to start betting without delay.
Credit Card: Credit cards, such as Visa and MasterCard, are widely accepted at online sportsbooks. They offer similar convenience to debit cards, but it's essential to check with your credit card provider to ensure they allow gambling-related transactions.
Bank Wire Transfers: For those who prefer traditional banking methods, bank wire transfers are a secure option. You can transfer funds directly from your bank account to your sportsbook account, although this method may take a bit longer compared to card payments.
Prepaid Cards: Many sportsbooks offer their own prepaid cards, which you can load with funds and use for betting. These cards are linked directly to the sportsbook and are a convenient option, especially if you want to maintain a separate gambling budget.
E-wallets: E-wallets like PayPal, Skrill, and Neteller are commonly accepted at online sportsbooks. They provide a layer of privacy and security for your transactions and are known for their fast processing times.
ACH/eCheck: Automated Clearing House (ACH) transfers and eChecks are electronic alternatives to paper checks. They allow you to transfer funds directly from your bank account to your sportsbook account.
PayNearMe: This cash deposit option allows you to fund your sportsbook account with cash at a participating retail location, such as a convenience store or pharmacy.
Having a wide range of banking options ensures that you can select the method that best aligns with your preferences and needs. However, it's essential to check with your chosen sportsbook to confirm the availability of these methods, as they may vary from one platform to another.
More Sports Betting Resources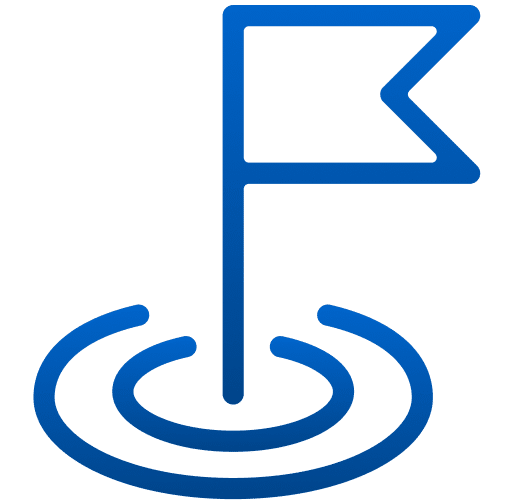 Welcome to our detailed guide to the best online sportsbooks in the United States.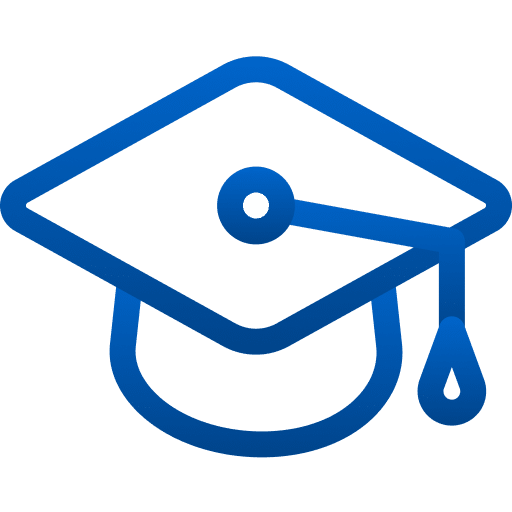 Sharpen your skills as a handicapper using our betting tutorials and resources.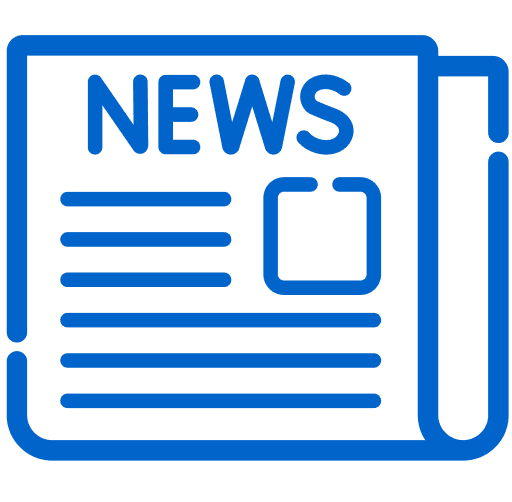 Stay updated with the latest news surrounding U.S. sports betting.
Wisconsin's Favorite Sports Teams
Wisconsin is home to several sports teams that compete in various major sports leagues, enriching the state's sports culture. These teams include:
Green Bay Packers (NFL): The Green Bay Packers are one of the most iconic NFL teams, based in Green Bay, Wisconsin. They compete in the NFC North division and have a devoted global following known as the "Cheeseheads." The Packers have a storied history and multiple Super Bowl championships.
Milwaukee Bucks (NBA): The Milwaukee Bucks, headquartered in Milwaukee, are an NBA team that competes in the Eastern Conference's Central Division. The team has gained prominence in recent years and clinched an NBA championship.
Milwaukee Brewers (MLB): The Milwaukee Brewers are an MLB team based in Milwaukee. They compete in the National League Central division and have a passionate fan base.
Milwaukee Admirals (AHL): While not in the NHL, the Milwaukee Admirals are an AHL team, serving as the primary affiliate of the Nashville Predators. They contribute to the local hockey scene.
University of Wisconsin Badgers (NCAA): The University of Wisconsin-Madison's Badgers compete at the NCAA Division I level in various sports. Their football and men's basketball programs, in particular, have strong traditions and draw large crowds.
Marquette University Golden Eagles (NCAA): Marquette University's Golden Eagles participate in NCAA Division I athletics. Their men's basketball program has a rich history and is followed closely by fans.
Milwaukee Panthers (NCAA): The University of Wisconsin-Milwaukee's Panthers field teams in various sports at the Division I level. Their basketball programs, in particular, have had moments of success.
These professional sports and NCAA Division I teams play a significant role in Wisconsin's sports landscape, generating local enthusiasm and pride. Their performances, rivalries, and traditions enhance the state's sports identity and engage fans throughout the region.
Conclusion: Sports Betting in Wisconsin
Wrapping up Wisconsin Sports Betting, it's important to remember the legal sports betting options in the state are currently a bit limited. As of now, online betting is not legalized in the state, and the future of statewide sports betting remains uncertain. However, there's been discussion surrounding amending the constitution to allow online sportsbooks to operate more broadly in the state. 
Bettors should continue to keep a close eye on legislative developments in Wisconsin, as the financial benefits associated with sports betting may push for its legalization. In the meantime, Wisconsin residents can place legal sports bets at some casinos, and use sports betting apps at those casinos. 
Wisconsin Sports Betting: Frequently Asked Questions