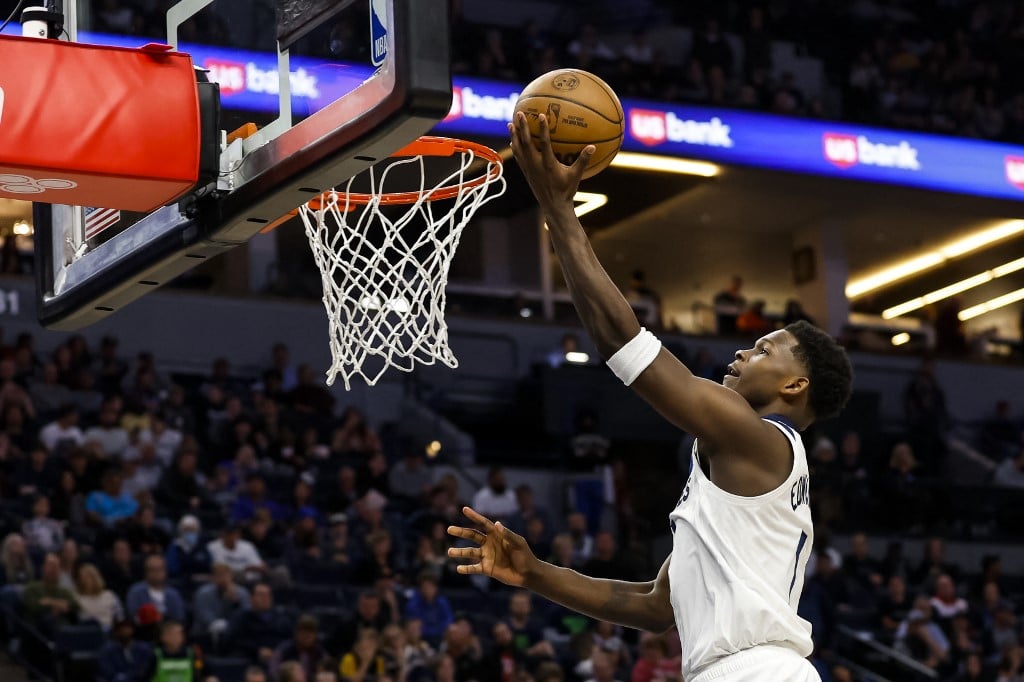 The NBA season is in full swing, and we have a packed slate for Saturday night. There are plenty of great games on the board such as:
Houston Rockets vs. Detroit Pistons
Sacramento Kings vs. Minnesota Timberwolves
Dallas Mavericks vs. Utah Jazz
Using the OddsTrader BetStation, I found today's best bets for NBA player props.
The app is available for free on your device's app store. It will show you statistical comparisons
of each matchup, information on past meetings, as well as spread movement, injury news, and even the weather forecast.
---
Saturday, January 28, 2023 – 07:00 PM EST at Little Caesars Arena
---
---
Jalen Duren (Detroit Pistons)
The Houston Rockets and Detroit Pistons are both having a tough time this year. The Houston Rockets are in last place in the Western Conference and the Detroit Pistons are in last place in Eastern Conference. The Houston Rockets have lost 20 of their last 22 games. The Detroit Pistons have lost seven of their last nine.
This game marks an opportunity for both teams to get some positive feelings about their season and their development, without ruining their draft position. Getting a high draft pick is important, but there's also a certain obligation to develop the players currently on your roster. Tonight each team can try and build some positive momentum for their young core.
The Pick
The way to attack the Houston Rockets is through the middle. Houston likes to play offensive wizard Alperen Sengun at center, but his defensive play is currently some of the worst in the league. Sengun is slow on his feet and lacks lateral quickness.
While Sengun is a marvel of fundamental skills, Jalen Duren is the exact opposite at this point in their careers. Duren is a fireball of untapped potential and athleticism. He has the athleticism of a smaller guard in the body of a 7-ft man.
Jalen Duren's continued development has been exciting for the Detroit Pistons this season. He faces a great matchup for him to have a big night against the slow-footed Alperen Sengun. Jalen Duren will go over his point prop total tonight.
NBA Prop Pick: Jalen Duren Over 11.5 Points (-115) at Bet365
---
Saturday, January 28, 2023 – 08:00 PM EST at Target Center
---
---
Anthony Edwards (Minnesota Timberwolves)
The Sacramento Kings and Minnesota Timberwolves will play two games back-to-back in Minnesota. The Kings come into the game losers of two of their last three. In their most recent outing, they scored a season-low 95 points
The Minnesota Timberwolves will be on a back-to-back after defeating the Memphis Grizzlies 111-100 last night. Anthony Edwards scored 25 points against the Memphis Grizzlies' excellent defense. Against the high-paced Sacramento Kings who struggle at defense, Edwards has a great chance to put up a huge night.
The Pick
The Sacramento Kings are 22nd in the league in points against at 116.6. This game's total is set at 238, so we can expect more points than usual from the Minnesota Timberwolves.
Anthony Edwards leads the Minnesota Timberwolves in scoring at 24.5 points per game. However, his production has seen a huge uptick as of late. Over the last five games, Anthony Edwards is averaging 32 points, five rebounds, and six assists. His shooting splits are 47% from the field, 47% from three-point range, and 85% from the free throw line.
We have a player that is greatly outperforming his season average lately going against one of the worst defensive teams. This is a perfect recipe for a point prop to go over. In what should be a fun, up-and-down, high-scoring game, Anthony Edwards will go over his point prop total.
NBA Prop Pick: Anthony Edwards Over 28.5 Points (-112) at Unibet
---
Saturday, January 28, 2023 – 09:00 PM EST at Vivint Arena
---
---
Lauri Markkanen (Utah Jazz)
The Dallas Mavericks face a tough task when they enter tonight's game against the Utah Jazz without their leader Luka Doncic. However, the show must go on. Now the best player on the floor will be another European player, the big man from Finland, Lauri Markkanen.
Lauri Markkanen was able to earn a fun record in the Jazz's loss to Portland on Wednesday. He has hit a 3-pointer in 37 consecutive outings. That's the most in NBA history for a player who is taller than 7 ft. Markkanen will continue to put up big statistics tonight against the Dallas Mavericks
The Pick
Lauri Markkanen achieved a double-double in five of his last six games. He leads the team in scoring and against the Mavericks, he will be the biggest player on the floor. This gives him an excellent opportunity to continue to rack up rebounds leading to a double-double.
Markkanen's emergence this year has been a pleasant surprise for Jazz fans and I expect his level of play to continue to rise as the season progresses. Going against a shorthanded Dallas team tonight, the Utah Jazz will make a statement. Markkanen will continue to show why he is an All-Star this year and put up huge numbers.
NBA Prop Pick: Lauri Markkanen Double Double / Yes (-105) at FanDuel
---