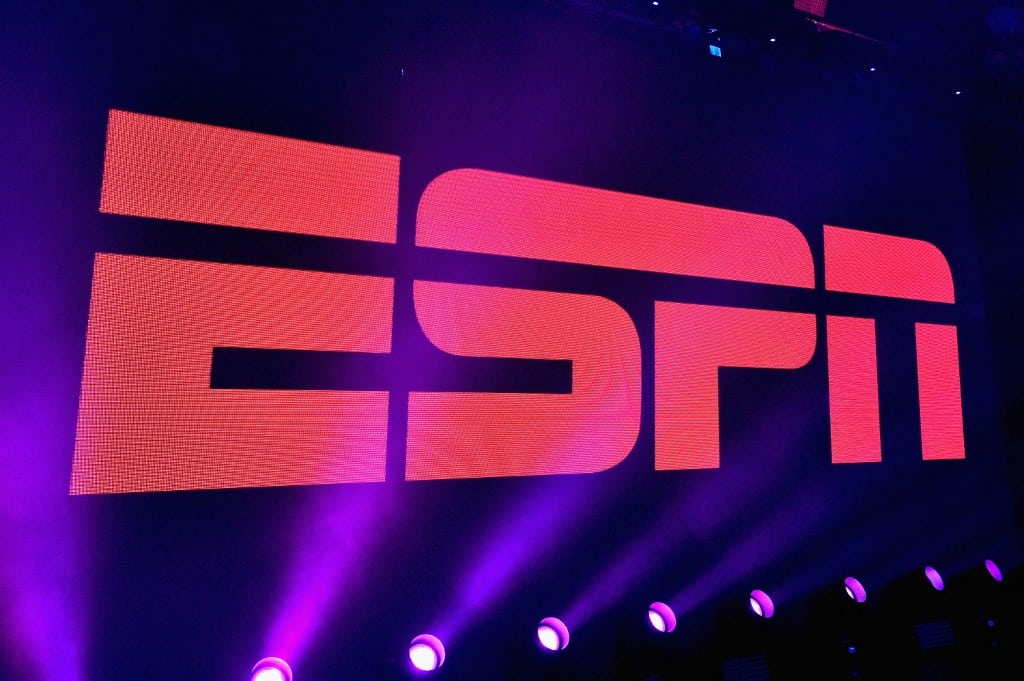 The launch date for ESPN BET in Massachusetts is scheduled for November 14th but there are some concerns about how ESPN plans to market its new sports betting wing.
The Second Time Around
PENN Entertainment is not a newcomer to the gaming industry as it is a player in the domestic mobile sports betting market and owns 43 retail casinos and sportsbooks across the United States, including the Chi-Chi M Resort in Henderson, Nevada, roughly 20 minutes south of the Las Vegas Strip.
We should also note the Pennsylvania-based gaming company is not a stranger to partnering with outside concerns as it has done this once already when it purchased the Barstool brand from the legendary Dave Portnoy, aka El Presidente.
Price Tag
The price tag was reported to be in the neighborhood of $600 million which landed Penn Entertainment a brand-new media base full of customers who were in the ideal demographic for a sports betting platform started under the same name.
The strategy for purchasing Barstool was obvious as the media squawk box would continue to generate content catering to the non-politically correct 20-somethings who would then pledge their allegiance to the newly-created Barstool Sportsbook as long as El Presidente was still on the scene – and he was because it was part of the deal that made him so fabulously rich.
However, in a twist of irony, when PENN decided they wanted the ESPN brand and all the cachet that goes along with it, the folks at ESPN said they were interested if the price was right but the lone caveat was that PENN had to divest itself of anything to do with the controversial Barstool brand.
Decision to Make
Now PENN had a decision to make. Do they give up the cult-like following with Barstool to gain an international following with ESPN or sit tight and walk away? The company chose the former which meant they had to sell Barstool and sell it quickly if they wanted to seize the ESPN partnership opportunity.
Thus, they had no choice and sold their $600 million asset back to the original owner, Dave Portnoy, for the princely sum of $1 and 50% of the sale price should Portnoy ever sell Barstool. No doubt it was a bitter pill for PENN to swallow but getting access to the ESPN brand was too tempting to ignore.
Two Brands Under One Name
The deal struck culminated in PENN paying ESPN $1.5 billion over 10 years plus granting ESPN $500 million of warrants to purchase approximately 31.8 million common shares of PENN stock. And now it's time for PENN's big bet to pay off starting in a simultaneous launch on November 14th including Massachusetts and 16 other states.
In case you are wondering, those states in addition to Massachusetts are Arizona, Colorado, Illinois, Indiana, Iowa, Kansas, Kentucky, Louisiana, Maryland, Michigan, New Jersey, Ohio, Pennsylvania, Tennessee, Virginia, and West Virginia pending final approvals.
Making Sure
However, the Massachusetts Gaming Commission (MGC) wanted and received guarantees that the commission would get a final set of guidelines that ESPN is preparing for its employees and on-air talent to ensure their journalistic integrity remains intact as their brand, ESPN, is now inextricably linked with a sports betting platform run by an entirely different company, PENN Entertainment.
Chris Rogers, PENN's Chief Strategy Officer, said PENN employees will be banned from wagering "at any facility, or through any mobile application or digital platform owned and operated by their employer."
However, because ESPN is not an operator but merely a marketing partner, Rogers stated, "its employees' employer (ESPN) does not own or operate any platform and therefore ESPN employees are not prohibited from wagering."
PENN Entertainment is expected to provide the Massachusetts Gaming Commission with its final guidelines before the commission reconvenes on December 14th.