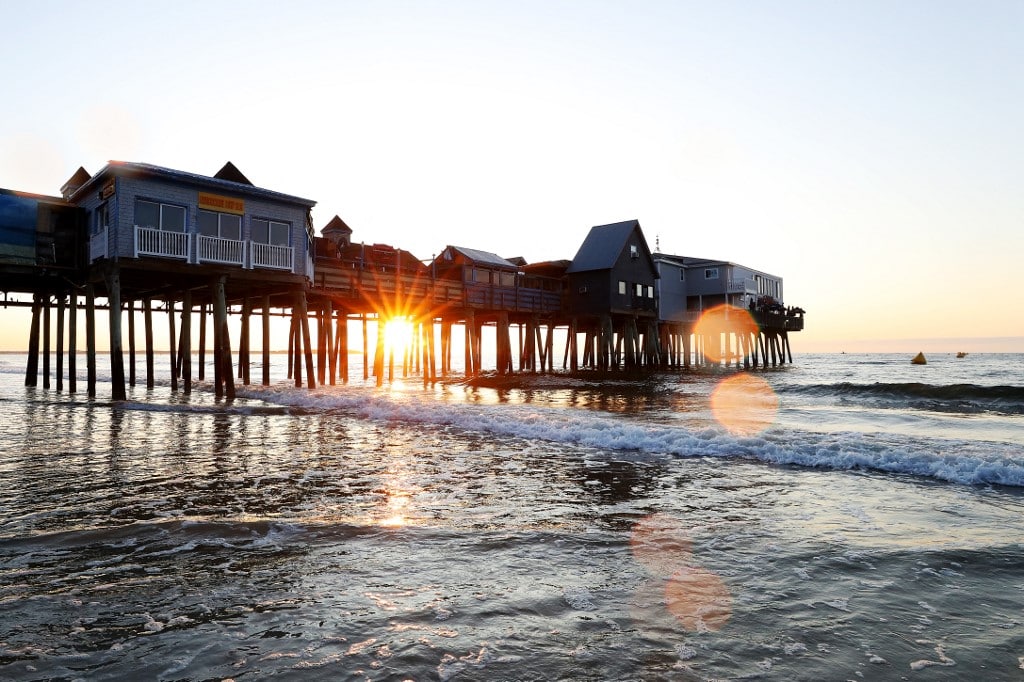 Maine debuted its sports betting platforms to the masses beginning last Friday, November 3rd, and after a weekend's worth of wagers, the results are in, with DraftKings reporting a $3.4 million handle.
Long Time Coming
Maine Governor Janet Mills signed sports betting legislation into law in May 2022, but it has taken 18 months for mobile and retail sports betting to launch. Yet, it finally arrived at 9:00 AM ET on November 3, 2023, and it couldn't have come soon enough for those who have waited patiently to get down on NFL and college football.
According to Maine's Department of Public Safety and the Gambling Control Unit, DraftKings took $3.4 million in bets and generated approximately $830,000 for their trouble. Caesars Sportsbook also launched, but data for the iconic Las Vegas brand had not been released as of this writing.
Tribal Partners
DraftKings and Caesars are the only licensed sportsbooks in Maine, but there are 10 retail licenses available, none of which are currently open.
DraftKings and the Passamaquoddy Tribe
DraftKings partnered with the Passamaquoddy Tribe to break into Maine's nascent sports betting industry market. The Boston-based bookmaker also pledged $100,000 to the Lewiston-Auburn Area Response Fund.
"Building a relationship with the Passamaquoddy Tribe is a fantastic opportunity for DraftKings, as we look to bring customers in the state of Maine safe and legal sports betting," said Jason Robins, Chief Executive Officer and co-founder of DraftKings.
"We look forward to our continued collaboration with the Maine Gambling Control Unit as we become the official mobile sports betting provider of the Passamaquoddy Tribe and launch in our industry-leading 25th state."
Passamaquoddy Chief William Nicholas said in a release, "We couldn't have landed a better organization in the mobile sports wagering arena, and we look forward to continued progress and investment for future growth in the state of Maine."
"The Passamaquoddy Tribe at Sipayik is incredibly thrilled to have a mobile sports wagering deal with DraftKings," added Chief Pos Bassett, Pleasant Point Tribal Government. "They are the industry leaders, and we are excited to be a part of bringing a first-class mobile sports wagering experience to Maine. This is a huge step forward for my community and the state."
Caesars' Alliances 
Meanwhile, Caesars has formed a team with three of the Wabanaki Nations including the Houlton Band of Maliseet Indians, the Mi'kmaq Nation, and the Penobscot Nation.
"Maine sports fans deserve an elevated sports wagering experience that matches the pedigree of sports fandom in New England," Caesars Digital president Eric Hession said at the time of launch. "The launch of Caesars Sportsbook delivers on that pedigree."
Maine Sports Betting Law
Bettors must be 21 or older to place a wager in Maine.
DraftKings and Caesars are the only two online sportsbooks in the state with 10 retail betting licenses available.
Sports betting revenue is taxed at a rate of 10% for retail and will be 16% for online.
College sports betting is not permitted on Maine college sports.
Maine sportsbooks do not offer esports betting markets.