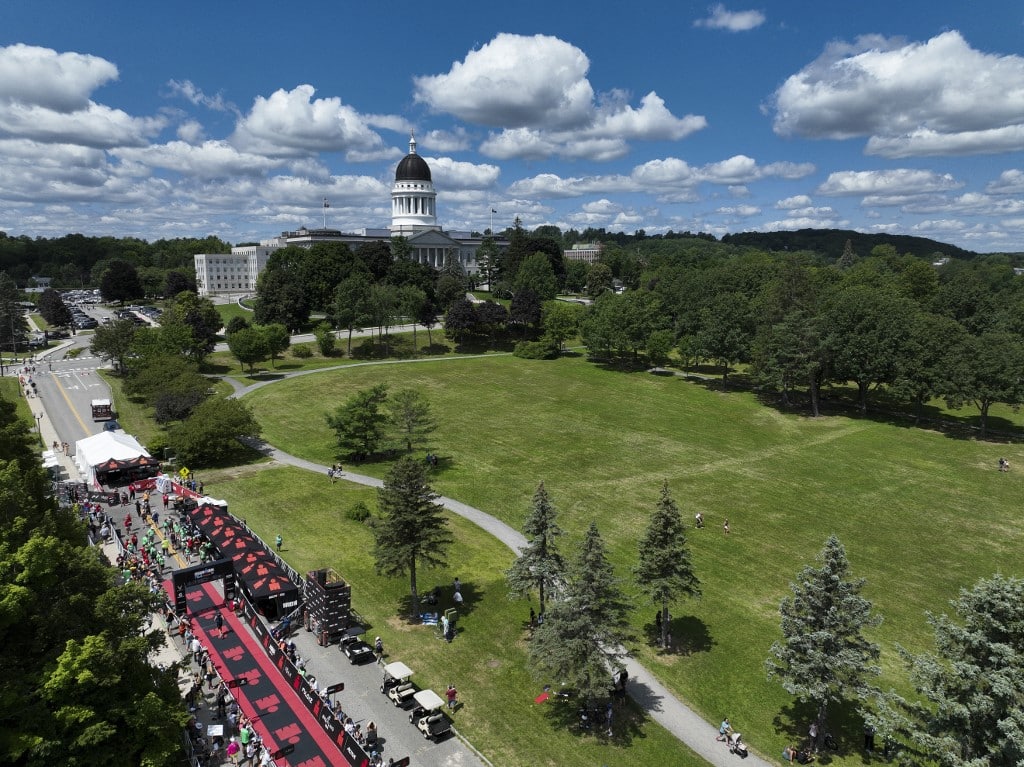 Sports betting is coming to Maine this Friday after 18 months since the legislation was signed to allow mobile and retail wagering in the state.
Ready, Set, Launch
According to a Maine Gambling Control Unit press release last week, sports betting will finally make its appearance on Friday, November 3, 2023, at 9:00 AM ET. And for the folks who have waited patiently, it couldn't come soon enough.
"We're excited. We're raring to go," MGCU Executive Director Milton Champion stated last week. "The day after we go live, I'm going to Disneyland. There comes a time when you just need to roll it out, let the wrinkles come, and then iron it out. We didn't reinvent the wheel or come up with anything new."
What Took So Long?
Governor Janet Mills signed the bill into law in May 2022, but it was made clear early in the process that getting sports betting to the Maine masses would not be a swift and seamless process.
Shortly after the governor signed the bill, Director Champion stated, "I'm the executive director. I'm not going to do anything to embarrass myself. I need to look into a lot of things, from acquisitions to violations. Shouldn't I be looking at this industry a little longer than just willy-nilly, 'Here's the rules and application, go for it.'"
An early 2024 launch had been mentioned, which means the launch on Friday is ahead of schedule. The regulations are patterned after an amalgam of blueprints from other states.
Champion said, "We're not trying to change things here in Maine. We're not going to reinvent the wheels."
Some of the advertising restrictions prohibit the use of celebrities while promotional campaigns using signup bonuses and other monetary incentives are also forbidden. However, other regulations have been lightened like approval on all ads from the Maine Gambling Control Unit.
Two Mobile Platform State
Only Caesars and DraftKings will have a mobile presence in Maine, while companies like BetMGM will operate several OTB shops in the state. Penn Entertainment and Churchill Downs operate casinos that are allowed retail sportsbooks if they so choose.
Caesars has partnered with three of the four tribes including the Maliseet, Mi'kmaq, and Penobscot tribes.
DraftKings recently partnered with the Passamaquoddy tribe and upon reaching an agreement, Jason Robins, Chief Executive Officer and co-founder of DraftKings stated, "Building a relationship with the Passamaquoddy Tribe is a fantastic opportunity for DraftKings, as we look to bring customers in the state of Maine safe and legal sports betting.
"We look forward to our continued collaboration with the Maine Gambling Control Unit as we become the official mobile sports betting provider of the Passamaquoddy Tribe and launch in our industry-leading 25th state."
Chief William Nicholas of the Passamaquoddy Tribe was equally as enthused with the partnership. He stated, "The Passamaquoddy Tribe is excited to enter into a mobile sports wagering agreement with DraftKings. We couldn't have landed a better organization in the mobile sports wagering arena, and we look forward to continued progress and investment for future growth in the state of Maine."
Additional Regulations
One other development of note is the ban on pick'em games offered by fantasy sports companies that are too close to parlay wagering offered by traditional sportsbooks.
Underdog Fantasy is one such company, being fined nearly $400,000 and ordered to immediately stop their pick'em offering to their customers in Maine. Underdog has since pulled out of the market.