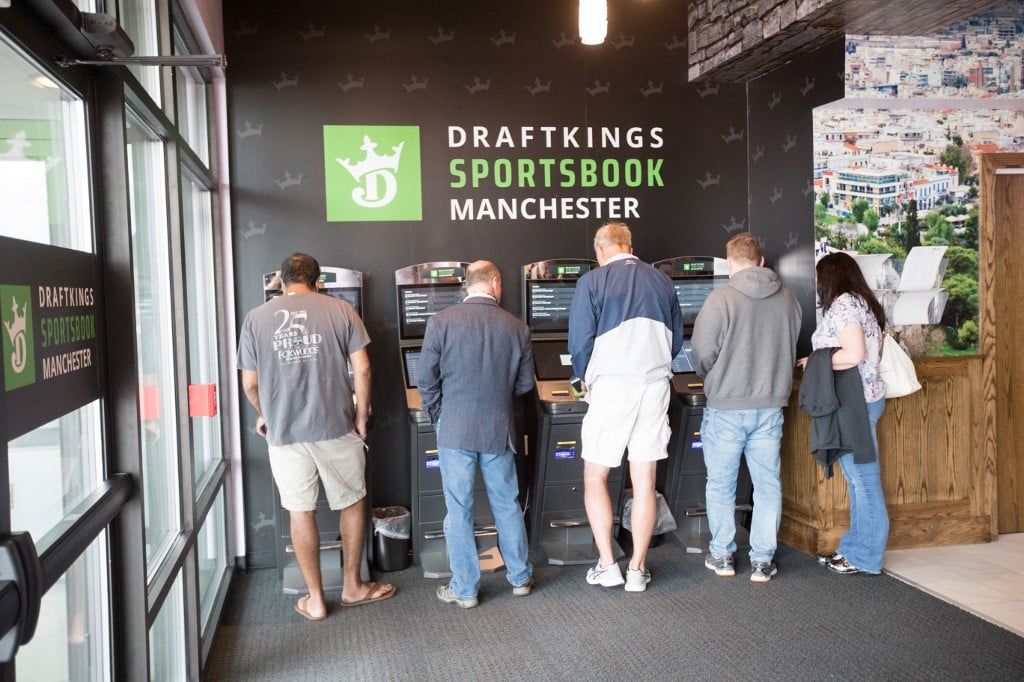 New Hampshire sportsbooks' handle and revenue figures were down significantly from last September but increased dramatically from August.
Good News, Bad News
As expected, New Hampshire sportsbooks experienced a marked increase from August, showing a September handle of $66.8 million generating gross gaming revenues of $6.2 million versus the previous month's $38.8 million handle with revenues of $3.3 million.
September's handle and revenues were up 72.2% and 87.9%, respectively, from August which was unsurprising considering that the NFL and college football seasons arrived, breathing life into sportsbooks all across the nation after a summer of strictly Major League Baseball with assorted golf, tennis, and combat sports events.
But that was the good news. Unfortunately, the year-over-year numbers were not nearly as favorable, with September 2023 showing a 14.6% decline from the $78.2 million in September of last year, while revenues were down 16.2% from the $7.4 million profited last September.
Mobile sports betting dwarfed retail wagering, with the former generating $59.2 million of the $66.8 million September handle with revenues of $5.6 million versus brick-and-mortar sportsbooks profiting just shy of $610,000.
The state collected $2.4 million from online sports betting while only $274,000 was derived via the retail sportsbooks for a total of $2.7 million in taxes levied in September.
DraftKings Monopoly
New Hampshire is a sparsely populated state with under 1.4 million people, which would lead one to believe that its tax on sports betting companies would be relatively low considering the limited market.
However, New Hampshire legislators decided to do things a bit differently, and instead of opening the market up to a half a dozen or a dozen mobile sportsbooks, they chose to give a monopoly to Boston-based bookmaker DraftKings in exchange for a much larger cut of the profits.
DraftKings pays as much to operate its online betting in New Hampshire as it does in the nation's most lucrative sports betting market, New York. A whopping 51% is paid on all online profits, and 50% on its retail revenues in exchange for the sports betting monopoly in the Live Free or Die State.
DraftKings has three retail sportsbooks:
DraftKings Sportsbook – The Brook – 319 New Zealand Road, Seabrook, NH 03874
DraftKings Sportsbook – Filotimo Casino and Restaurant – 1279 South Willow Street, Manchester, NH 03103
DraftKings Sportsbook – Filotimo Casino and Restaurant – 887b Central Ave, Dover, NH 03820
"DraftKings is proud to be a brand consumers know and trust, and we remain excited about the possibilities that lie ahead as we expand digital sports entertainment in New Hampshire," said Michael Kibort, Senior Director of Retail Sportsbook, DraftKings.
Upon opening DraftKings' latest retail sportsbook, Charlie McIntyre, Executive Director of the New Hampshire Lottery, said, "The response to mobile sports betting in New Hampshire speaks for itself, and expanding to physical sportsbooks represents the next step for the New Hampshire Lottery and DraftKings as we expand this exciting new way to win in the Granite State."
As of this writing, DraftKings has no plans for additional retail locations in New Hampshire.